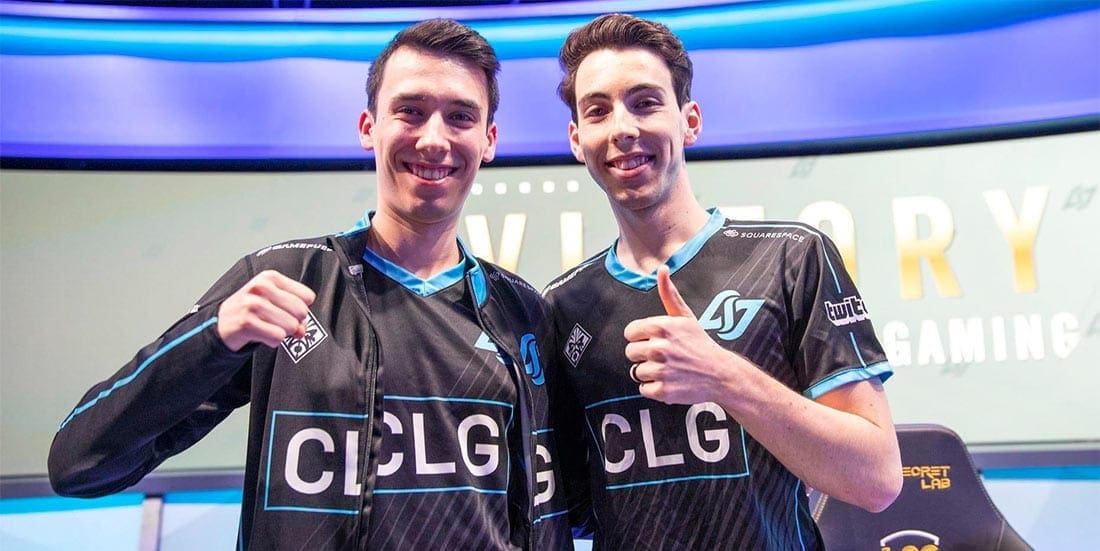 by in
COUNTER LOGIC GAMING VS TEAM DIGNITAS LEAGUE OF LEGENDS BETTING & MATCH DETAILS
LoL betting odds: CLG $1.45 at BetOnline | DIG $2.61 at BetOnline
>When: January 25, 2020 at 15:00 PST
Watch live: Lolesports, Twitch
COUNTER LOGIC GAMING VS TEAM DIGNITAS LCS SPRING BETTING PREVIEW
CLG and DIG are set to enter the Summoner's rift shortly after the opening LEC Spring Split fixture between the reigning champions Team Liquid and Cloud9. Ahead of 2020 season, every single team in LEC made at least one roster change and Dignitas are no exception. Dignitas have acquired a spot in the LCS from Clutch Gaming and with it brought in the entire former CG roster, however, parted ways with four of the five members less than a month after the signing.
The only member of CG remaining in DIG is Heo "Huni" Seung-hoon, former SKT T1 and Echo Fox member, who has joined CG in November 2018 and quickly established himself as one of the best top laners in the league. Joining him at DIG are Zaqueri "aphromoo" Black, Johnson "Johnsun" Nguyen, Henrik "Froggen" Hansen and Jonathan "Grig" Armao.
Even before we get a chance to see them play, DIG seem like a very volatile team. It all starts with Huni, who can be inconsistent, as seen in 2019. In Spring/early Summer, he was mediocre at most, while he stepped up his game in late Summer and at LoL Worlds. Then there is Froggen and Aphromoo, who are two huge question marks, as they are both miles from their peak years, when they were regarded as one of the best in the game.
If Froggen can find consistency and if aphromoo manages to return to his MVP-level form, DIG might have a successful season. If not, however, they will struggle finishing anywhere near a playoffs spot. Other than that, Grig and Johnsun are both unproven LCS talents, which raises further questions about DIG's final placement this split.
CLG have returned for another season with a new roster and high aspirations to repeat their success from 2016 and qualify for Worlds – a feat that has slipped in between their fingers last season, when they lost to CG in the LCS 2019 Regional Finals.
To go alongside their new goals, CLG made some changes to their roster, which were not too drastic, but positive changes nonetheless. In November they signed Andy "Smoothie" Ta as their new support and a couple of days later added Lee "Crown" Min-ho as their new mid laner.
At the new CLG roster, all the spotlight will be on the 2017 World Champion and former SSG and Gen.G member Crown, who has been struggling to see much success last season while playing under OpTic banner. His arrival to CLG is without a doubt an upgrade compared to Tristan "PowerOfEvil" Schrage, yet we have some concerns whether Smoothie will be able to fill in the shoes of Vincent "Biofrost" Wang, who is arguably one of the best supports in the league.
CLG VS DIG LCS BETTING PREDICTIONS
CLG looked very good last season, especially in the Summer Split, when they finished third after losing to C9 in the second place tiebreaker match. Whether they will manage to continue with their run is anyone's guess, but from the looks of it, this team is developing nicely and if they can keep up the tempo, CLG are easily a top-three team in the LCS.
The most important thing to watch with CLG is the growth and development of Raymond "Wiggily" Griffin, who will be one of the key factors in CLG's success story. Last season he was voted as one of the best players in the league, having also earned a sizeable amount of MVP awards, which speaks to how solid this 22-year-old jungle can be.
DIG on the other side are a hit-or-miss team, or so it seems. A lot of things will have to go right for them to achieve any notable results this season and there is no real way of knowing whether Huni, aprhromoo and Froggen will be able to deliver.
Picking DIG here to upset CLG would offer us a huge pay-out, but before we see them in action, we feel like it's better to avoid betting on them due of their unknown quality, or better yet, the unknown form of their key players.
Another thing worth noting here is that Crown is known for his first-blood prowess, having secured 33% of FB kills while under OpTic. With Wiggly as his jungler, however, we can expect that number to remain mostly the same or even increase.
Counter Logic vs Dignitas LCS Summer Split Betting Tips
Prediction: CLG to win – $1.45 at BetOnline
Prediction: CLG to secure first blood – $1.74 at BetOnline</li>