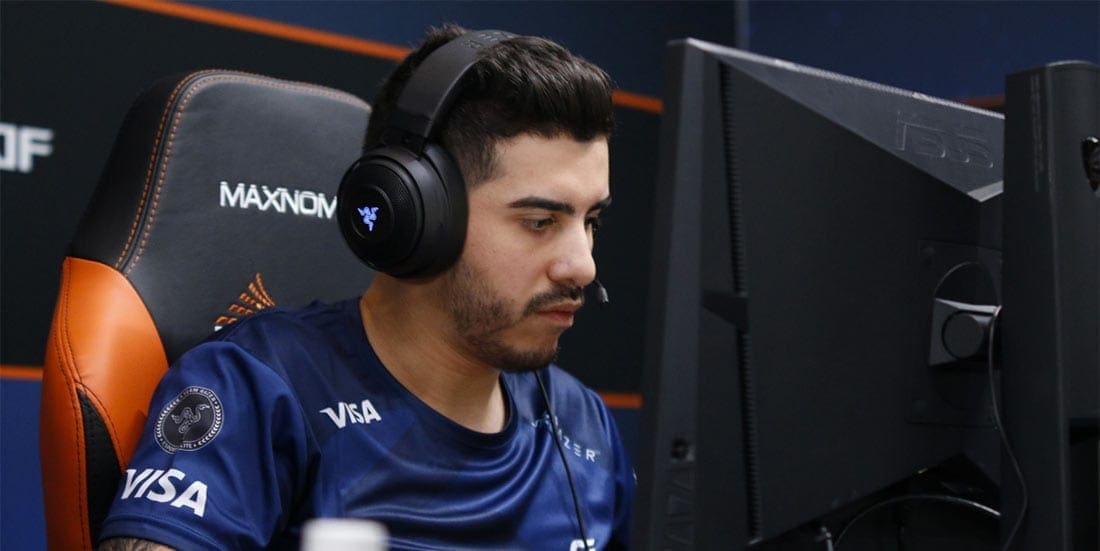 by in
Marcelo "coldzera" David, the Brazilian CS:GO esports superstar, has confirmed he will be joining FaZe Clan in the lead-up to ESL One New York 2019.
The announcement of coldzera joining FaZe comes as no surprise to the CS:GO community, seeing how the move was first rumoured soon after Berlin StarLadder Major concluded, when it was said coldzera could fill one of the spots left vacant by the departure of Ladislav "GuardiaN" Kovács and Filip "NEO" Kubski from FaZe.
Earlier this week, Jarek "DeKay" Lewis added some more oil on the fire by claiming the transfer of coldzera is nearing completion, making it clear there is only a matter of time before FaZe acquires coldzera.
And an official announcement from FaZe and coldzera himself followed only a day later when it was revealed that the former MIBR star has officially become a member of Faze for an undisclosed fee.
Coldzera will now join forces with Håvard "rain" Nygaard, Nikola "NiKo" Kovač, Olof "olofmeister" Kajbjer and Helvijs "broky" Saukants, who just recently joined FaZe as a trial, to create a juggernaut team, who will look to reclaim their former glory as one of the most fearsome teams in CS:GO competitive scene.
This move sees the two-time player of the year fulfilling his dream of playing alongside NiKo, who is expected to once again take over the IGL role, claiming he is ready to do so "if that is what the team needs".
In an Instagram post made by coldzera, where he announced he has officially signed with FaZe, the Brazilian star went on to thank MIBR for all the memories, to which he added, he is now ready for new challenges that await him with FaZe.
With the acquisition of coldzera and broky, FaZe look to be set to compete in the upcoming ESL One: New York, which will be coldzera's first S-Tier tournament since July, 2019, when he competed at ESL One Cologne 2019 with MIBR and finished at a disappointing 13th-16th place.
This move opens up a new chapter in coldzera's career, seeing how this will be his first international challenge.
Coldzera was a member of 12 teams in his career prior to his move to FaZe, yet it was not until he decided to join Luminosity in 2015 that his career took off. With the Brazilian esports organization, coldzera won a series of international titles in the two years that followed, which included two back-to-back Major titles at MLG Columbus and ESL One Cologne 2016.
During that time period, coldzera played a crucial role in his team's success, which earned him two consecutive Player of the Year titles (2016, 2017), making him the second player in the history of CS:GO to achieve that feat.
Widely regarded as one of the best CS:GO player that ever lived, coldzera still has a lot to prove following his less than successful run at MIBR between 2018-2019.
He will, however, get a chance to prove his worth once more in ESL One: New York, where he finished third-fourth with SK Gaming (later reformed into MIBR) in 2016 and 2017.