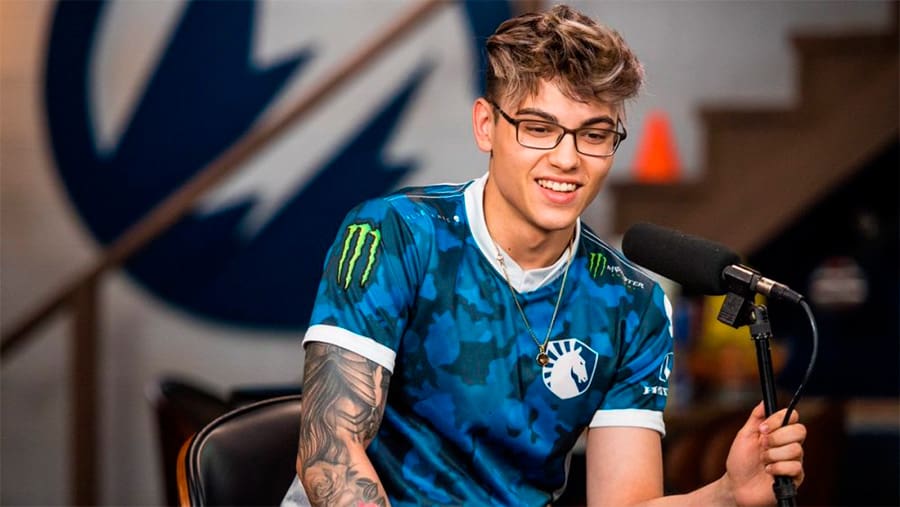 by in
Russel "Twistzz" Van Dulken, a pro gamer with FaZe Clan, has revealed that despite his role in an international Counter-Strike: Global Offensive team, he has no problem representing North America. 
 

This year alone, the player has won four trophies, the fourth coming as a result of FaZe claiming victory over Natus Vincere in the just concluded 2022 IEM Cologne Finals. Reacting to his team's victory, Twistzz took to his Twitter page to pen an emotional piece to the fans.
He wrote: "So much emotion and I could never fit such expression into a single tweet, my team and I worked night and day endlessly to have this moment. Thank you to all the fans who supported through until the end, I tried writing a heart on this camera and failed so here it is."
After bagging the award, the Canadian spoke concerning his nationality as well as the achievements of his team. 

Twistzz joined FaZe in January 2021 after leaving Team Liquid that same month. Despite the move and winning streak with his European teammates, the player revealed that he still viewed himself as a representative of North America. 


Speaking on the possibility of representing North America, Twistzz said, "As long as NA wants me as a representative, I'll proudly represent the North American scene. I do play for an EU team, but we all represent our own countries on this team, and that's the best part."


While on Team Liquid, Twistzz was among the team's most notable players. His move to Europe from North America had a noticeable positive effect on his gameplay, so much so that post-move, he made the statement, "I was struggling in only North America, and looking back now, I'm like, these players aren't on my level."
 

The Canadian also highlighted his reasons for leaving Team Liquid. According to him, the decision was not made on a whim, and he actually had the intention of extending his contract and helping the team but was unable to for some reason.


In an earlier interview with Matthew "Sadokist" Trivett, Twistzz revealed that his group in Team Liquid started facing some trouble after Jason "moses" O'Toole was signed on as their new CS:GO coach. The change occurred in August 2020, in the middle of the online competitive phase.


The players on the team were reportedly not ready for that kind of change, and it affected their gameplay and teamwork. Several position changes were made; however, there was not much improvement, and Twistzz revealed that it started negatively affecting and restricting his gameplay.
He added that at the time, the team was unable to understand the reasons for the problem, but upon more inspection now, he realized that the reason for the issues was because "people were stubborn".
 
Twistzz eventually arranged a meeting with Liquid in October of that year and allegedly gave the franchise some conditions for extending his contract with them. He talked about their upcoming boot camp, claiming that if it went well, he would extend the contract.
However, the boot camp was Twistzz's last one with Team Liquid. In the interview, the player referred to the experience as "miserable" and "awkward". That, he claimed, resulted in his eventual move to Europe to join FaZe Clan.
 
Twistzz is one of the small group of North American players to earn Major awards in CS:GO. The Canadian was with Team Liquid for more than three years before his journey to FaZe Clan. He won several notable trophies with the Netherlands-based franchise, such as the Intel Grand Slam season two. 
 

The 22-year old is only a win away from securing the fourth season of the competition and has about six different opportunities to triumph. Twistzz revealed that while this is the team's primary goal this season, achieving it would be a lot of work. FaZe will return to the gaming scene on August 19, 2022, with BLAST Premier Fall Groups 2022.