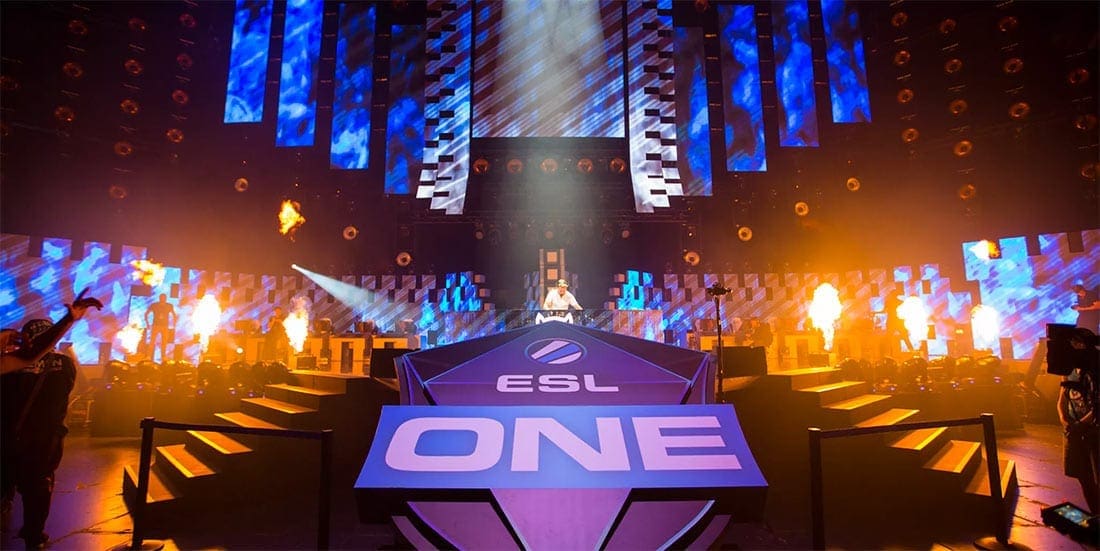 by in
CHIEFS ESPORTS CLUB vs GROUND ZERO CS:GO BETTING & MATCH DETAILS

CSGO Betting Odds:
Chiefs -526.32 at BetOnline | Ground Zero +324 at BetOnline
CSGO Betting Lines:
Chiefs -1.5 at -131.58 | Ground Zero +1.5 at -103.09
When:
May 6, 2020 at 14:30 AEST
Watch Live:
Twitch (https://www.twitch.tv/esl_csgo)
CHIEFS ESPORTS CLUB vs GROUND ZERO ESL ONE: ROAD TO RIO – OCEANIA BETTING PREVIEW
Chiefs Esports Club and Ground Zero are set to lock horns this Wednesday on the opening matchday of ESL One: Road to Rio – Oceania.
Chiefs ESC enter the tournament with a new coach in Yaman "yam" Ergenekon, who joined the team mid-April as a replacement for Fergus "ferg" Stephenson. Ferg was let go in February when the Australian esports team decided to completely rebuild their roster with the signing of Hugh "stat" Anderson, Chris "Jinxx" Moseley, Tom "apocdud" Henry, Jordan "SkulL" Newland and Daryl "Mayker" May, all from Genuine Gaming.
Since the roster rebuild, Chiefs have participated at four competitions with varying degrees of success. In March, apocdud and co. placed third in the Asia Minor Championship – Rio 2020: Oceanic Closed Qualifier, fifth-sixth at ESEA Season 33: Premier Division – Australia and sixth at ESL ANZ Champs Season 10. In April, Chiefs also made an appearance at the DreamHack Masters Spring 2020: Oceanic Qualifier, where they fought their way to a top-two finish via the lower bracket after losing to AVANT in the upper bracket finals.
Constant roster changes and lack of stability saw Chiefs slowly descend the global rankings to the point where they dropped out of the top 100 in January. They have rediscovered some of their mojo in recent months, however, rising to 71st in the world as of April 27.
Ground Zero have also endured some chaotic roster changes this year. Charlie "zeph" Dodd left the team in January and was in February replaced by Luke "Llamas" Merchant, while Andy "Noobster" Zhang and Joel "PEARSS" Kurta filled the voids left behind by Peter "zemp" Renouf and Tyson "pan1k" Missak when they departed last October.
Ground Zero also parted ways with coach David "Kingfisher" Kingsford, who ended up rejoining the team less than three weeks later, only to leave again last weekend. This means GZ are without a coach ahead of their bout with Chiefs.
Ground Zero have been very active in the CS:GO esports landscape this year, attending nine events. Notable placements include first place at WESG 2019 Oceania, fourth at ESEA Season 33: Premier Division – Australia and third-fourth at ESL ANZ Champs Season 10.
CHIEFS ESPORTS CLUB vs GROUND ZERO ESL ONE: ROAD TO RIO – OCEANIA BETTING PREDICTIONS
These two teams met at ESEA Season 33: Premier Division – Australia in March. It was a close match that ended with GZ edging out wins on Mirage (16-13) and Nuke (16-11). Their next, and most recent, clash came two days later at ESL ANZ Champs Season 10, where Ground Zero came away with a convincing clean sweep.
Despite their dominance in recent head-to-head meetings, Ground Zero enter this bout as underdogs after losing four of their last five matches. Chiefs have not looked too convincing either, which suggests we are in for a scrappy and unpredictable match. What's more, this is an online tournament, making any outright bet very risky, especially between two rosters that know each other so well.
We can expect Ground Zero to ban Train and pick Mirage, while Chiefs are expected to remove Overpass and pick Inferno. Since both sides are very efficient on their preferred maps, we expect to see a close series that will be decided in the third and final game.