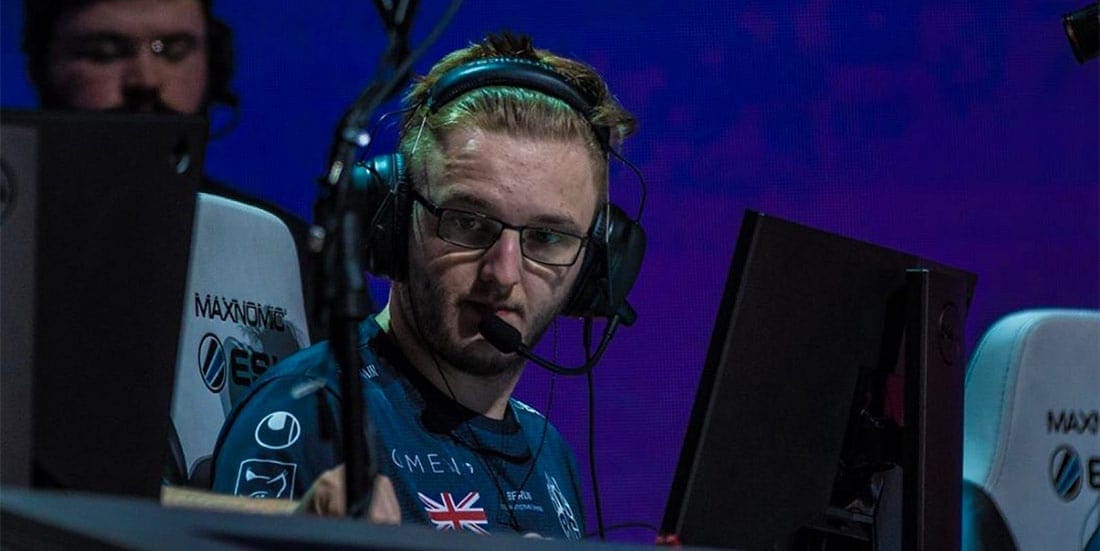 by in
Chaos Esports Club have announced the departure of Owen "smooya" Butterfield from their CS:GO esports roster due to circumstances related to the ongoing coronavirus pandemic.
The British Counter-Strike pro had occupied an inactive role in the team since he was benched on March 20, as he had to leave the United States and return to England in order to deal with some issues related to his visa. Upon arriving back home, smooya had his meeting with the US embassy postponed to an undisclosed date, meaning he was left stranded in his home country.
With the US embassy shutting down all non-essential services in the UK amid the country-wide lockdown, smooya is unable to secure his visa and travel across Atlantic to join his team, who were left with no choice but to let the AWPer go.
"Today we are releasing smooya," read the announcement from Chaos EC.
"The ongoing pandemic has postponed his visa interview indefinitely, therefore, he is unable to compete with the team in the US. Smooya is an exceptional talent, and we appreciate all of the energy he brought to the team."
Smooya joined Chaos in early January when he was brought in from BIG as a replacement for the benched Gage "Infinite" Green, who was later released from the team. He played an integral part in his team's success in the early months of 2020, which saw Chaos secure top spot at the FLASHPOINT Season 1: North American Qualifier in mid-February and a top-four finish at the resulting LAN qualifier.
During his time at Chaos, smooya averaged an impressive 1.32 HLTV rating, held a 63.2% map win rate and averaged over 1.00 in 85.3% of maps played.
"Due to COVID-19 I've been permanently removed from the Chaos EC roster meaning I'm a free agent," said smooya.
"Sucks to lose a job because of the virus but it's how it is sometimes ladies and gentlemen. I'll be streaming most days and looking to mix/fill for anybody if needed!"
Smooya has yet to announce where he will continue his career, while Chaos EC have drafted in Logan "Voltage" Long as a fill-in for FLASHPOINT Season 1.