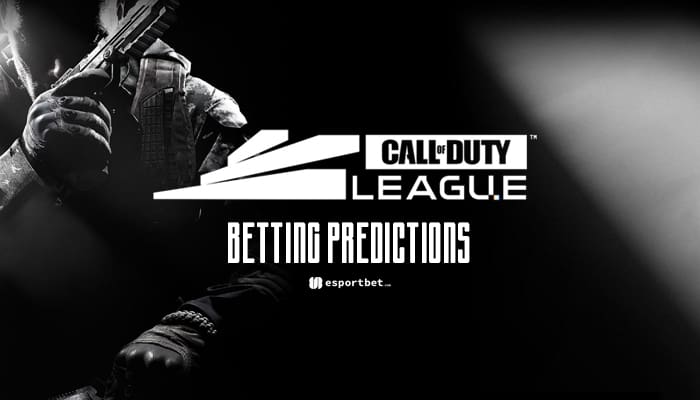 by in
Call of Duty League (CDL) Major 3 kicks off on Thursday, March 9, with the opening games of the first round. Here you can find our top picks for Toronto Ultra vs New York Subliners, Seattle Surge vs Los Angeles Guerrillas, and Boston Breach vs OpTic Texas.
---
TORONTO ULTRA VS NEW YORK SUBLINERS CDL BETTING & MATCH DETAILS

Best Odds:
Ultra -138.89 at BetOnline | Subliners +100 at BetOnline
When:
March 9, 2023 | 12:30 CST
Watch Live:
Twitch, YouTube
Toronto Ultra had a couple of iffy games in the CDL Major 3 Qualifier, namely their defeats against Boston Breach (1-3) and London Royal Ravens (2-3). However, they also beat New York Subliners (3-0) just under two weeks ago.
In contrast, the Subliners haven't had that many concerning showings. Their only two defeats came against the Ultra (0-3) and Seattle Surge (0-3), but they also demolished OpTic Texas (3-0).
Looking back at the last clash between the two teams, Toronto Ultra won without dropping a map, but the series was incredibly close. Besides Search & Destroy (6-3), where Ultra looked like the better team, Control (3-2) and Hardpoint (250-235) were decided by the smallest of margins.
Toronto won their last meeting with the Subliners, yet the final score doesn't show the full picture. Moreover, New York have looked better since that series, so they're an easy choice at the offered CoD betting odds.
New York Subliners to win
---
SEATTLE SURGE vs LOS ANGELES GUERIILLAS CDL BETTING & MATCH DETAILS

Best Odds:
Surge -625 at BetOnline | Guerrillas +350 at BetOnline
When:
March 9, 2023 | 14:00 CST
Watch Live:
Twitch, YouTube
Seattle Surge went from placing 11th at the CDL Major 2 Qualifier and 9th-12th at the second Major to one of the leading candidates to win CDL Major 3, priced at +400 in the outright betting market at BetOnline. That is mainly due to their strong run through the qualifiers, which the Surge finished with just one loss – a 1-3 upset at the hands of London Royal Ravens.
The same can't be said for Los Angeles Guerrillas, who clinched a top-eight finish by the skin of their teeth. They had a rough start to the qualifiers, losing against OpTic Texas (0-3), Boston Breach (0-3) and London Royal Ravens (2-3), before securing two crucial wins against two weak teams in Florida Mutineers (3-2) and Las Vegas Legion (3-2).
As the latest CDL betting odds suggest, Seattle Surge shouldn't struggle against Los Angeles Guerrillas, and we have no reason to argue with that. We can see the Guerrillas winning one map, but at +162, we like Seattle to win 3-0.
---
BOSTON BREACH vs OPTIC TEXAS CDL BETTING & MATCH DETAILS

Best Odds:
Breach +120 at BetOnline | OpTic -163.93 at BetOnline
When:
March 9, 2023 | 15:30 CST
Watch Live:
Twitch, YouTube
OpTic Texas finished the CDL Major 3 Qualifier in seventh place, with quite a messy record. They won against Atlanta FaZe (3-1) but also had a blunder against New York Subliners (0-3) earlier in the week.
Boston Breach have also produced a mixed bag of results. Along with their wins against Toronto Ultra (3-1), London Royal Ravens (3-2), Los Angeles Guerrillas (3-0), and Los Angeles Thieves (3-2), they also endured a rough defeat against Florida Mutineers (1-3).
OpTic Texas have shown higher heights this season, are playing at home, and have a veto advantage, which should be enough for the Green Wall to justify their tag as favourites. Still, we don't expect it to be an easy match for the local lads.
A moneyline bet on OpTic isn't a bad choice, but we're after a bigger payout, so we're taking the Texan team to win 3-2 on the correct score market.