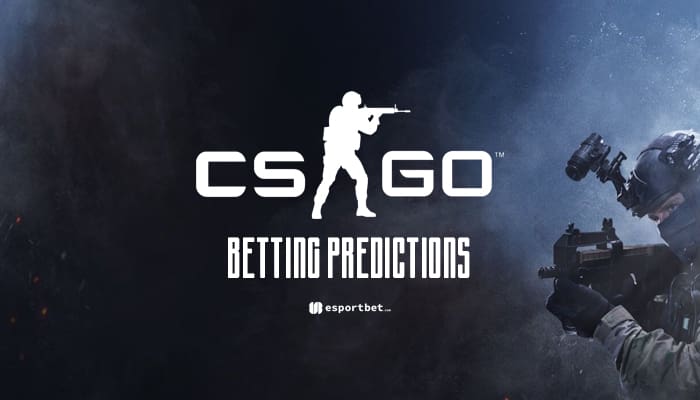 by in
ESB brings you Counter-Strike: Global Offensive betting predictions for the upper bracket of CCT Online Finals #3 on Tuesday, September 19. Here are our selections for Aurora vs Into the Breach, 00 Nation vs Sprout, OG vs Fake Natty, and MiBR vs HAVU, with esports odds courtesy of the best CS:GO betting sites for gamblers in United States.
---
AURORA vs INTO THE BREACH CS:GO BETTING & MATCH DETAILS

Best Odds:
Aurora -227.27 at BetOnline | ITB +162 at BetOnline
When:
September 19, 2023 | 11:30 CEST
Watch Live:
Twitch (https://www.twitch.tv/cct_cs)
Into the Breach have not produced much over the last month, except for a runner-up finish at RES Western European Masters: Fall 2023. It was also their first tournament with Aexey "Qikert" Golubev and Kévin "misutaaa" Rabier, who averaged 1.03 and 1.08 ratings respectively.
Aurora have not made any roster changes since June, but perhaps they should've. The Russian squad has not won a tournament since March (CCT South Europe Series #3) and haven't looked good across the last few weeks, with just three wins across the last eight outings – against AiMMERS (16-10) and bsmpeeek (16-10, 16-10).
Aurora look stronger on paper, but considering their poor form, this looks like a 50-50 match, making ITB a better choice at outsider odds.
---
00 NATION vs SPROUT CS:GO BETTING & MATCH DETAILS

Best Odds:
OON -175.44 at BetOnline | Sprout +125 at BetOnline
When:
September 19, 2023 | 14:30 CEST
Watch Live:
Twitch (https://www.twitch.tv/cct_cs)
Last week, 00 Nation suffered a huge upset loss against Endpoint at Thunderpick World Championship 2023: European Series #2. It was a bad defeat, but also 00 Nation's first since July 23.
Since the complete roster revamp midway through August 00 Nation have won the Pinnacle Cup V and are 7-1 across their last eight outings. So even though their defeat against Endpoint is concerning, 00 Nation are in good form and have previously beaten much stronger teams.
Sprout parted ways with Daniil "alpha" Demin at the end of August and have yet to announce a replacement, which isn't optimal. On a more positive note, Sprout are 5-2 across their last seven, but that number is a bit misleading as it includes mostly wins against lesser teams.
00 Nation are in much better form than Sprout, have won against more formidable opponents, and don't have to deal with finding a stand-in. We don't expect a clean sweep, but 00 Nation shouldn't struggle to beat Sprout.
---
OG vs FAKE NATTY CS:GO BETTING & MATCH DETAILS

Best Odds:
OG -175.44 at BetOnline | FN +225 at BetOnline
When:
September 19, 2023 | 17:30 CEST
Watch Live:
Twitch (https://www.twitch.tv/cct_cs)
OG's roster revamp during the summer break has not led to any notable results for Nemanja "nexa" Isaković and his crew. Even though OG weren't particularly great before July, their recent results are very concerning.
Over their last six games, OG have only beaten TSM (2-1), EYEBALLERS (2-0), and KnasigT (2-0) but lost against SAW (0-2), BetBoom Team (0-2), and Ninjas in Pyjamas (1-2). Still, it's fair to assume that OG should do fine against Fake Natty.
The Brazilians looked great while playing under 00 Nation when Marcelo "coldzera" David and co. won TH Masters Fall 2023. Since they went solo, Fake Natty haven't placed higher than the top 16 across three tournaments.
Considering Fake Natty's poor form, OG will likely win; however, at the offered esports betting odds, backing the outsiders to win at least one map is a wiser choice.
---
MIBR vs HAVU CS:GO BETTING & MATCH DETAILS

Best Odds:
MiBR -500 at BetOnline | HAVU +333 at BetOnline
When:
April 17, 2020 | 20:30 AEST
Watch Live:
Lolesports, Twitch
HAVU have fallen off hard since the start of 2023, going from top 30 in the global CS:GO rankings to no.79 ahead of their opening match at CCT Online Finals #3. MiBR are in a similar boat as a former high-ranked team that fell off, but unlike HAVU, MiBR have been playing well recently.
MiBR haven't placed higher than fifth-sixth across the last four tournaments, but we have to consider that they have attended CCT Online Finals #2 (5th-6th), Gamers8 2023 (9th-16th), and ESL Pro League Season 18 (17th-20th).
At ESL Pro League, MiBR did well for their standards, with wins against Evil Geniuses (2-1), MOUZ (2-1), and Monte (2-1), and they even stole a map from ENCE (1-2). Their win rate since the start of August (53.85%) isn't great, but MiBR have accomplished it while facing relatively strong CS:GO esports teams.
This is a match between two second-division teams, but there's no hiding that MiBR are in a much better spot than HAVU.