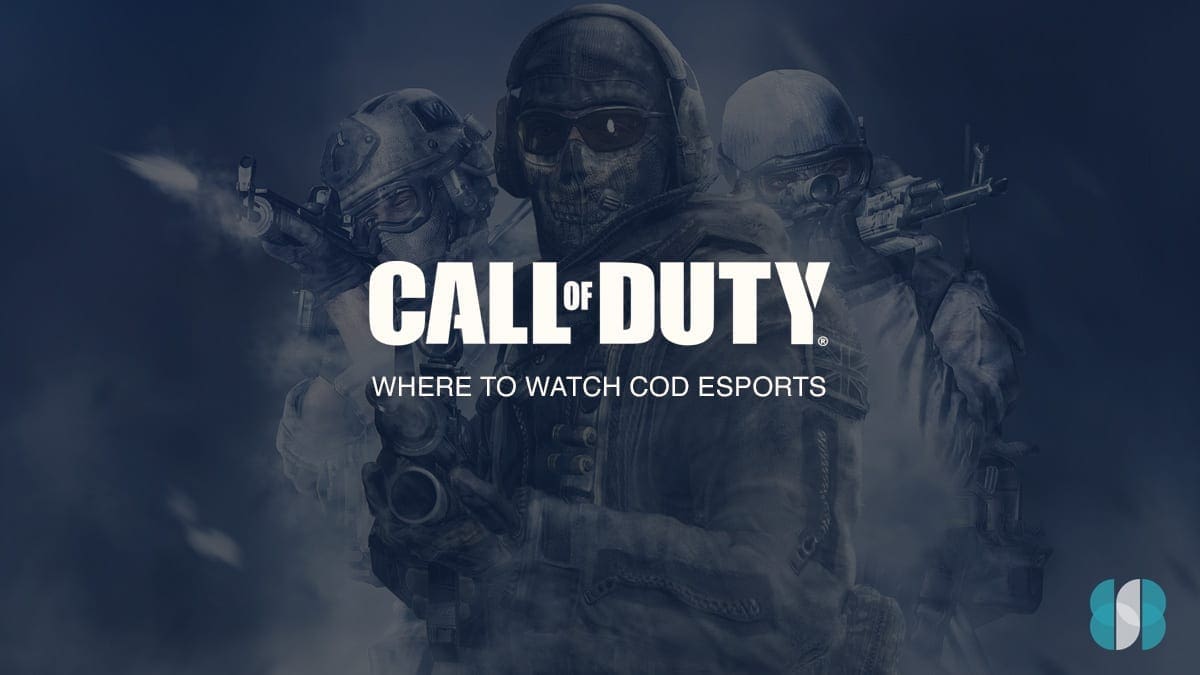 Call of Duty might not be one of the most popular esports in the world, but it has a long-time following on video gaming live-streaming websites like Twitch, tuning in for the most competitive national and international tournaments every year like the Call of Duty World League (CWL), CWL Pro League and Call of Duty World Championships.
This guide will help you understand how to watch Call of Duty esports events on your computer and mobile devices, how live-streaming sites work and where to find the best live-streaming platforms and video-sharing sites to watch the highest-level CoD competitions, both for massive prize-pools and for fun, at your convenience.

Where to bet on Call of Duty esports
---
How to watch Call of Duty esports live-streams
The primary way to watch Call of Duty esports matches and tournaments is via live-stream video coverage provided by the official event organizers or popular casters.
Live stream or live-streaming is when a video-sharing website like Major League Gaming, Twitch and YouTube broadcast live coverage of an event in real-time and allow viewers across the Internet to tune in and watch it as it unfolds.
These sites specialise in live-streaming esports and video gaming events, including Call of Duty World League. They are the most popular options for CoD fans to watch the world's best players battle it out at the highest skill level.
Because watching live-streams is free on these platforms, it's easily accessible – and you can watch on desktop or mobile devices, at your convenience. If you don't get to watch the event live-streamed, it is simply uploaded to the video-sharing site in question, where you can watch the replay at any-time at your leisure like any other online video.
Because of its wide mainstream appeal around the world, Call of Duty was one of the first video games turned esports that helped popularised the live-streaming medium through interest in its competitive scene and position it as the primary way to consume gaming media.
However, unlike other major esports such as Dota 2 or League of Legends which have since been added to mainstream television networks due to their success, the primary way to watch competitive events for Call of Duty remain mostly through live-streaming sites, which also has to do with the smaller-scale, offline nature of its tournament format.
So, where's the best place to watch CoD esports? We list the top three options for fans to view the action.
---
Call of Duty official Twitch channels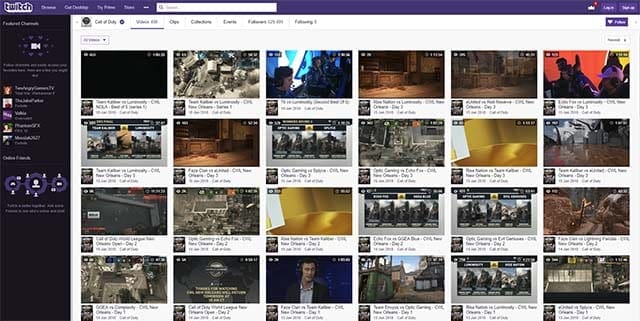 Call of Duty has an official Twitch.tv channel run by Activision, the franchise's publisher and it's a treasure trove for all things CoD esports. It actively live-streams Call of Duty World League events in addition to gameplay trailers and teasers.
For its 500,000 + followers, the official Call of Duty channel also hosts community events and live-streams of the Call of Duty Code Charity challenge, which pits high-profile teams together to provide a show and raise money for charities.
One thing we love about the official Call of Duty account's Twitch presence is it provides multiple channels to suit different viewer preferences. For example, if you just want to watch the latest CWL tournament, you can tune in to the main channel, but if you like extra commentary and screen overlays (with on-screen stats and facts) to enhance your viewing experience of the match in question, you can watch the same event at the same time on the Bravo channel.
Perhaps crucially for some, the Charlie channel hosts the same event without any commentary or chatter at all – just the gameplay of the event itself, live-streamed to your device. These extra options are welcome and we do wonder why more esports channels on Twitch haven't adopted the same method of distribution as Activision here.
Call of Duty esports – Where to watch on Twitch
---
Call of Duty esports on Major League Gaming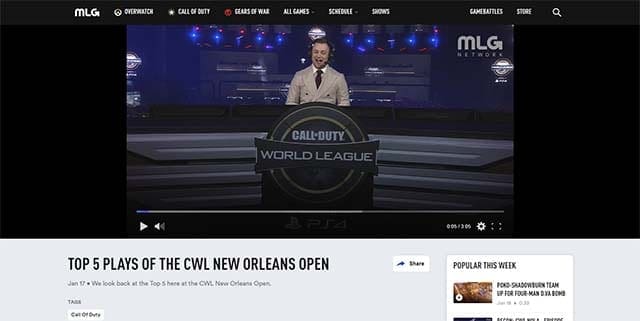 Major League Gaming is one of the primary organizers of Call of Duty World League tournaments hosted in North America and they also own one of the biggest premium live-streaming platforms in the world, MLG.tv. Naturally, Call of Duty esports events are front and center in its broadcasting schedule.
You can find live-streamed and previously uploaded video footage of all CWL events in the special Call of Duty channel section of the MLG website. One particular neat feature for international viewers is the multiple language support, as you can effortlessly watch all footage in English, French, German, Italian and Spanish.
Like Twitch, all CoD esports streams on Major League Gaming TV support in-video chat features, so you can watch with friends or fans around the world and access or provide community commentary as the event runs in real-time.
---
Call of Duty esports on YouTube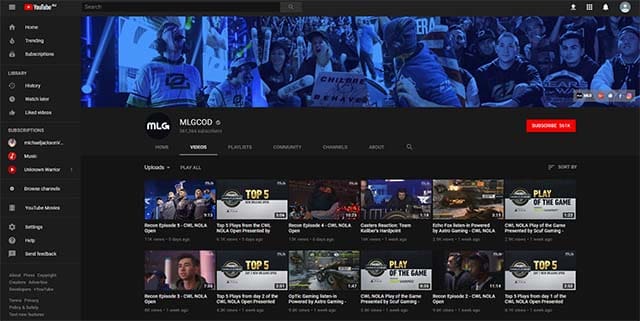 The ever-reliable medium of YouTube is the most accessible and easiest way for casual and younger Call of Duty esports fans to watch tournaments live, or videos of past events to catch up on the action.
While the official Call of Duty YouTube channel doesn't seem to upload any esports footage of Call of Duty World League, both the Major League Gaming and the MLG COD YouTube channels upload all of their broadcasts onto YT, including top play of the game compilations and player interviews with the world's best talent.
While it's a little rarer to actually catch the event streamed live on YouTube, the account is very active and always uploads the footage after the match is over, which is especially handy for fans who can only catch the action after the fact.
Call of Duty esports – Where to watch on YouTube
---
How popular is Call of Duty esports on live-streaming sites?
The latest stats on the esport circuit for Call of Duty: WWII has shown Twitch propelling the franchise back into mainstream viewership numbers which can rival those of CS:GO and Overwatch League, its primary competitors in the competitive multiplayer shooter space.
As confirmed by NewZoo, the Call of Duty World League Open for CoD: WWII came in at #5 on the top most watched esports events on Twitch, officially recording over 1.6 million hours watched – a 24% share of total hours watched on Twitch in December 2017.
---
Where can I bet on Call of Duty esports tournaments?
Traditional sportsbooks and specialised esports betting sites allow players around the world to bet on Call of Duty World League events.
If you are reading our content from United States, our top-rated site for customers from your region to bet on competitive CoD tournaments is BetOnline. It is popular with many esports fans thanks to its licensing and security, array of esports betting markets, safe payment options and exclusive bonuses you can claim by signing up via EsportBet.