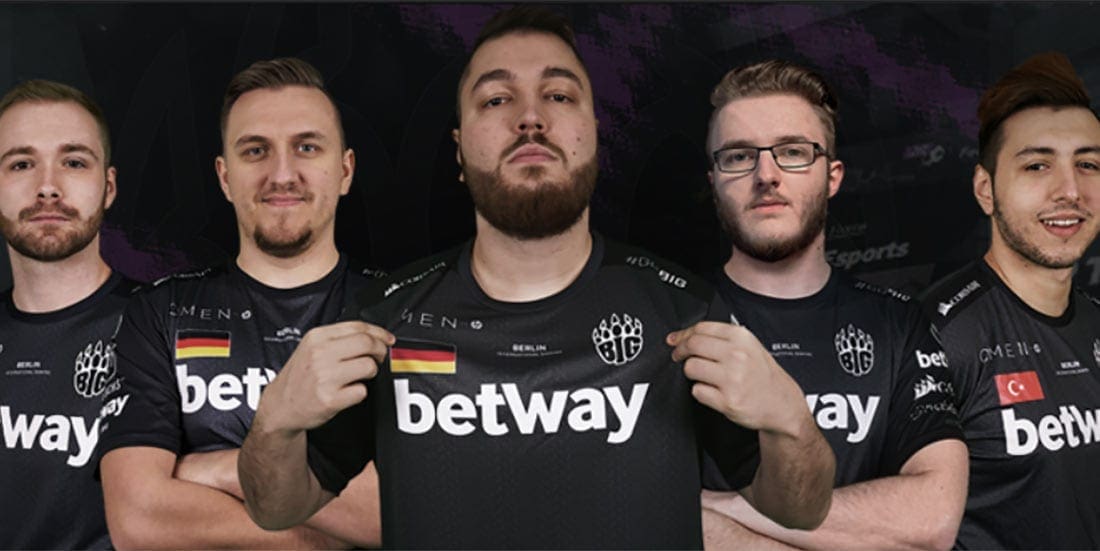 by in
Online bookmaker Betway has added Berlin International Gaming (BIG) to its growing portfolio of esports partnerships.
Announced this week, the two-year sponsorship agreement will see Betway given priority branding on BIG shirts along with access to players, social media and a variety of marketing content.
The bookie also has deals in place with Invictus Gaming, Made in Brazil and Ninjas in Pyjamas.
ALSO READ: BETWAY BOOKMAKER REVIEW
"This partnership strengthens what is an already formidable esports offering here at Betway and is a statement of our intent for 2019," said Anthony Werkman, Betway CEO.
"We're looking forward to working closely with BIG to bring the most entertaining content in the business to the esports community who are some of the most loyal and passionate fans in sport today."


BIG is a major player on the
Counter-Strike: Global Offensive esports
scene, where franchise stars Owen 'smooya' Butterfield and Johannes 'tabseN' Wodarz rank among the best in Europe.
The German firm also runs teams for FIFA, Fortnite, League of Legends, Quake and Trackmania.
"Having spent plenty of time carefully putting this deal together, I am thrilled to announce that Betway, one of the world's leading betting providers, is now BIG's new main sponsor," said Daniel Finkler, BIG CEO.
"Betway has gained an excellent reputation within the last decade and we are proud to represent such a famous brand within the esports scene.
"Our fans can look forward to many exciting and entertaining projects together with our professional athletes."
Betway-BIG partnership will debut on January 26 at the ELEAGUE Invitational CS:GO event in Atlanta, Georgia.