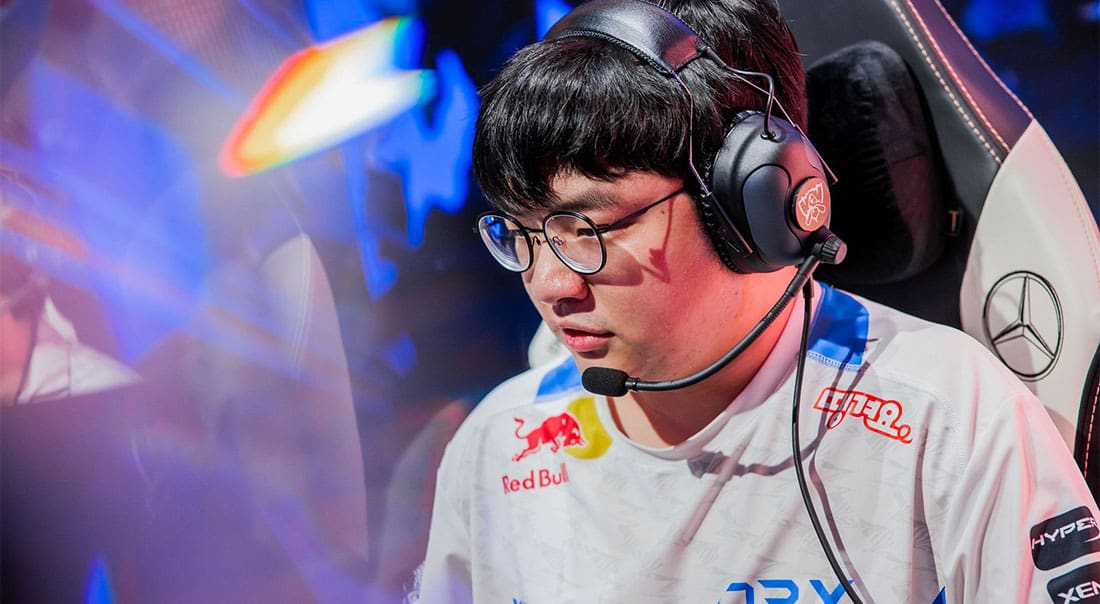 by in
Cho "BeryL" Geon-hee of DRX has achieved a career milestone by becoming the fourth player to reach the League of Legends World Championship finals three years in a row.
On November 6, DRX will be playing against T1 in the 2022 Worlds decider. Esports betting sites have BeryL and company pegged as +309 outsiders, with the favourites paying -454.55.
The South Korean support player has had a successful career since entering the world of esports professionally in 2017. After a short stint with MiraGe Gaming at the start of his career, BeryL spent more than four years with DWG KIA (formerly DAMWON Gaming) before joining his current team, DRX, in December 2021.
BeryL will be sharing the stage with T1 mid laner Lee "Faker" Sang-hyeok, who is one of the three other players – alongside the retired Lee "Wolf" Jae-wan and Bae "Bang" Jun-sik – to have reached a three successive LoL Worlds finals. Faker, Wolf and Bang all achieved the feat between 2015 and 2017 as part of SK Telecom's golden era.
Faker is best known for his monikers "Unkillable Demon King" and "Faker Faker Playmaker", and is regarded as the best League of Legends player in the world by a number of esports analysts and veteran players. He has more LCK titles (10) than any other player in the league's history, ranging from the first in summer 2013 to the 10th in spring 2022. Faker was the first player in the LCK to reach 1,000 kills and also the first to reach 2,000 kills.
Bang started his career in 2012 and has graced esports teams like NaJin Shield, Xenics Blast, SK Telecom, 100 Thieves, Evil Geniuses, Afreeca Freecs, and the last team he represented before his retirement, T1. The AD carry made his debut at the GIGABYTE StarWar League and was the third player ever in LCK to reach 1,000 kills, just behind Faker and Kim "PraY" Jong-in.
Wolf, who is currently a streamer for T1, began his career towards the end of 2012 when he joined NaJin Shield as a support player. He then went on to play for teams such as Chunnam Tech U, SK Telecom, and SuperMassive, and retired in 2020 due to his mental health. Like Bang, he played in his first major tournament at the GIGABYTE StarWar League. In the LCK 2015 Summer, he posted the most assists (445) in a single LCK split.