by in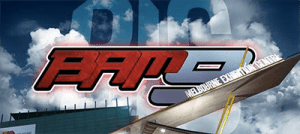 Australia's largest fighting game major, Battle Arena Melbourne, is returning for its 9th year.
Running from May 12 to 14, CouchWarriors' BAM 9 will bring a range of stars from all over the world together at the Melbourne Convention Centre, a venue which is three times the size of the 2016 venue.
BAM9 will be an eSports conglomeration with FGC tournaments, exhibitions, cosplay competitions, previews to upcoming games, and more. It is also a Global Premier Event on the Capcom Pro Tour 2017.
The main tournament titles include Street Fighter V, Super Smash Bros Wii U and Melee, Tekken 7, Guilty Gear XRD, Dead or Alive Last Round, Mortal Combat X, and Kings of Fighters XIV.
Side events include Ultra Street Fight IV, Super Smash Bros Brawl, Ultimate Marvel v Capcom 3, Super Smash Bros 64, Street Fighter 3 with 3v3 teams, Rivals of Aether, Blazblue Central Fiction, Virtual Fighter 5 Final Shutdown and Street Fighter II Turbo.
There will also be a number of special events revealed on the day.
BAM has broken records two years in a row for attendance and hopes to do so again this year. The event will see over 1000 competitors, along with spectators, which will be watching the tournaments live or viewing at home via Twitch.
You can register for this year's event by heading to the BAM 9 website, with pre-registration for venue entry set at $50. It will be $60 on the day.
You must pre-register for Smash WiiU and Melee while all other on-the-day registration games has to be done one hour prior to the game's first pool starts.
If you prefer to be a spectator, entry costs just $20.