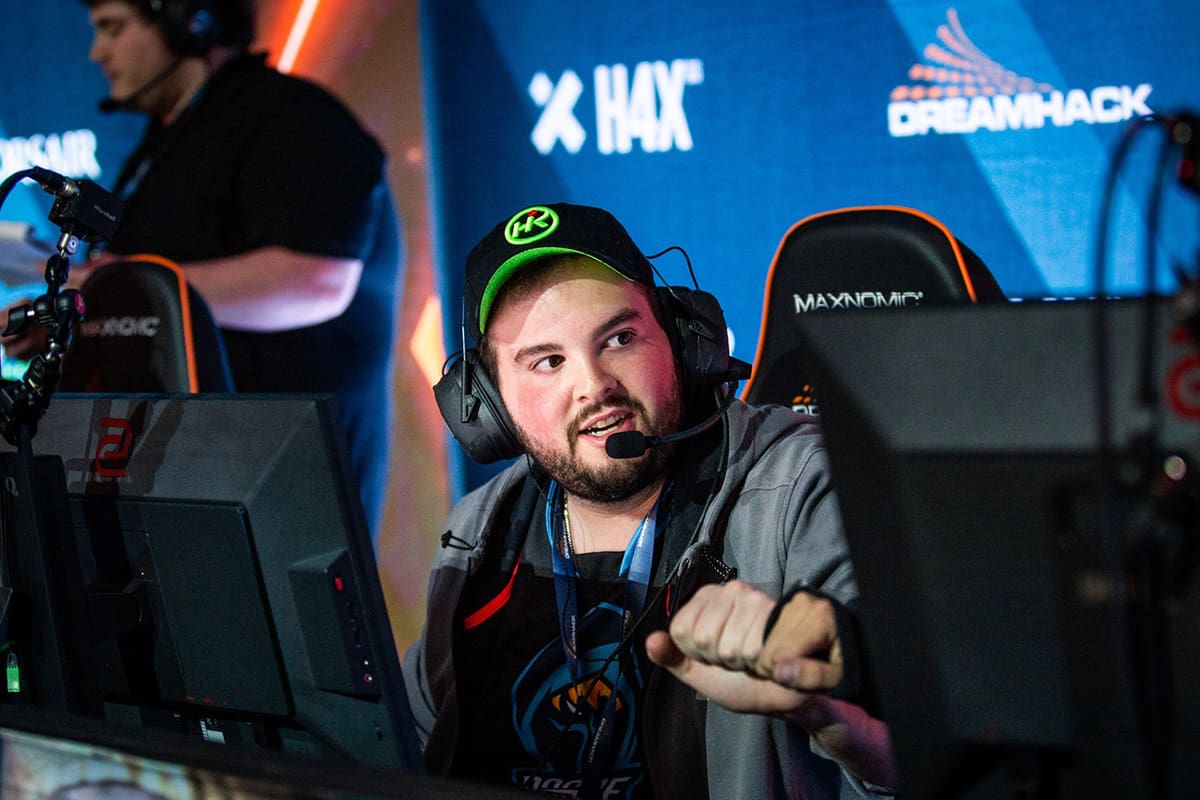 by in
100 Thieves captain Spencer "Hiko" Martin has officially announced his retirement from professional Valorant after a 14-year career. He has been a crucial part of the organization since its inception but has decided to take a step back and relieve himself of all the pressure of competing.
The announcement was made through a video uploaded by the 100 Thieves official page on Twitter. In the six-minute video, they compiled his journey so far with the team, his official announcement, and what he plans to do next.
"Hey guys, it's Hiko here, and today, I am announcing my retirement from professional Valorant."
"When I first started playing Valorant, I wasn't really sure if I wanted to remain a streamer or actually go pro in Valorant and try to play competitive Valorant. When I did make the decision that I wanted to though, there were a lot of organizations that had reached out to me to possibly make a team for them. And, it seems like pretty much since Day 1, my vision aligned with 100 Thieves."
A special message from the captain of clutch, @Hiko.

While today marks the end of Spencer's professional VALORANT career, he is excited to share details about his new journey here @100Thieves. pic.twitter.com/Ideeb7MHTR

— 100 Thieves Esports (@100T_Esports) April 12, 2022
In reply to the video that was shared by 100 Thieves on Twitter, Hiko talked about how grateful he is for his fans and expressed his love for 100 Thieves.
"Thank YOU for being a part of my 14-year journey. I cannot express how grateful I am for my fans, my Twitch community, and 100 Thieves. LOVE YOU ALL!!!"
Thank YOU for being a part of my 14-year journey. I cannot express how grateful I am for my fans, my Twitch community, and 100 Thieves. LOVE YOU ALL!!! https://t.co/EeQpjh3jgp

— 100T Hiko (@Hiko) April 12, 2022
Hiko was one of the players that set the tone for how Valorant would be perceived in North America and the world. He led his team to a championship victory barely six months after their formation, becoming the first-ever team to be crowned champions of Valorant First Strike in North America.
Brief history about Hiko
Although Hiko entered the Valorant scene by forming the 100 Thieves' Valorant team in June 2020 as the game launched, he has been in the esports industry for longer.
The 32-year-old started his professional career in 2011 with Counter-Strike 1.6 playing for a team called Temporary. After an unsuccessful run with his new team CheckSix Gaming, he made the switch to Counter-Strike:Global Offensive as a member of Area 51 Gaming.
Hiko rose to fame after finishing third at the 2012 CS:GO Electronic Sports World Cup. He has since been a big-name player in the scene, popular for his lurking and clutch ability. In 2020, the American chose to retire from CS:GO to pursue a career in Valorant.
Hiko remains an active member of 100 Thieves
While Hiko will no longer be a professional Valorant player, he revealed that he would remain with the 100 Thieves organization as a content creator. After announcing his retirement, he revealed his plans for the future.
"This decision was pretty bitter-sweet for me. I'm sure I'm going to miss competing, but I'm also super excited to announce that I will be continuing my content creation career under 100 Thieves."
"Now that I'm going to be a full-time content creator, I'm excited to share that I will be also full-time streaming. Streaming has always been very important to me, and now that I'd have a lot more free time, I plan on dedicating all of my focus and all of my energy into streaming and creating unique and new content you guys have never seen me in before."
Competing for trophies in the professional Valorant space is no longer a possibility for Hiko. In his absence, it will be interesting to see what the team's odds will look like across several esports betting platforms.
However, we have not seen the last of him as a player. Outside of the professional scene, he would continue to play and allow his fans to go on that new journey with him, mainly through Twitch.