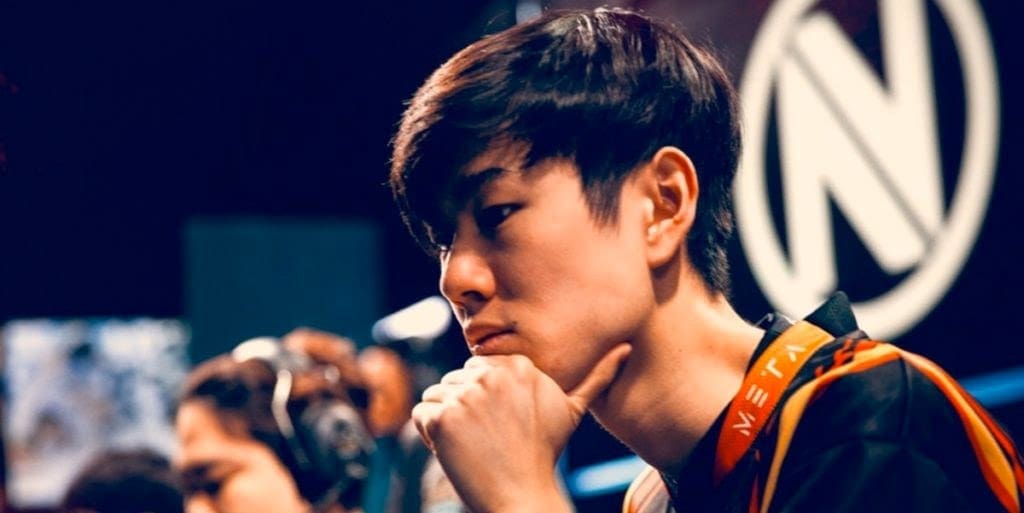 by in
William "Stunt" Chen has been released from the 100 Thieves roster following their defeat against Team SoloMid in the League of Legends Championship Series (LCS) last Sunday.
The North American team's performances have left a lot to be desired in the opening three weeks of the LCS 2020 Summer Split. Losses to Evil Geniuses, Cloud9, Team Liquid, Counter Logic Gaming and Team SoloMid have left them bottom of the standings with a miserable 1-5 record.
In a bid to salvage something from this split, 100 Thieves have decided to bring in academy players Juan "Contractz" Arturo Garcia and Philippe "Poome" Lavoie-Giguere to take over from William "Meteos" Hartman and Stunt.
While Meteos was put on the bench and will likely serve as the sixth man for the foreseeable future, 100 Thieves decided to cut ties with Stunt only hours after the loss to TSM.
In a TwitLonger post, Stunt thanked 100T for giving him a stable environment in which to develop – something he struggled to find in the early years of his LoL esports career.
"2020 spring split had to have been one of the most meaningful experiences of my career," said Stunt.
"Chris [general manager Christopher "PapaSmithy" Smith] told me he would make sure I finally got the opportunity to play my first full split of LCS, and it really meant a lot to me considering I've never really felt this trust and stability before."
The 24-year-old support also said that while his own performances were far from optimal, he believes 100 Thieves could have made a resurgence if only they had stuck together for a little longer.
Stunt joined 100 Thieves in May 2018 after leaving FlyQuest, where he played for five months. Stunt spent the next three splits honing his skill in the 100 Thieves Academy before earning a promotion to the main roster ahead of LCS 2020 Spring, where 100T finished the regular season in third place but exited the playoffs in straight sets.
In 20 games played this split, Stunt averaged some of the worst marks out of all LCS supports, including a 1.92 KDA (third-lowest), 3.55 average deaths per game (second-highest) and 59.1% KPAR (second-lowest).
Stunt has yet to unveil where he will continue his esports career, but PapaSmithy has confirmed that 100 Thieves are working to find him a new home. Meanwhile, Meteos now has some time off to rethink his options.
100 Thieves' next match of LCS 2020 Summer is slated for Friday, July 3, when they will meet Golden Guardians in the opening fixture of Week 4.