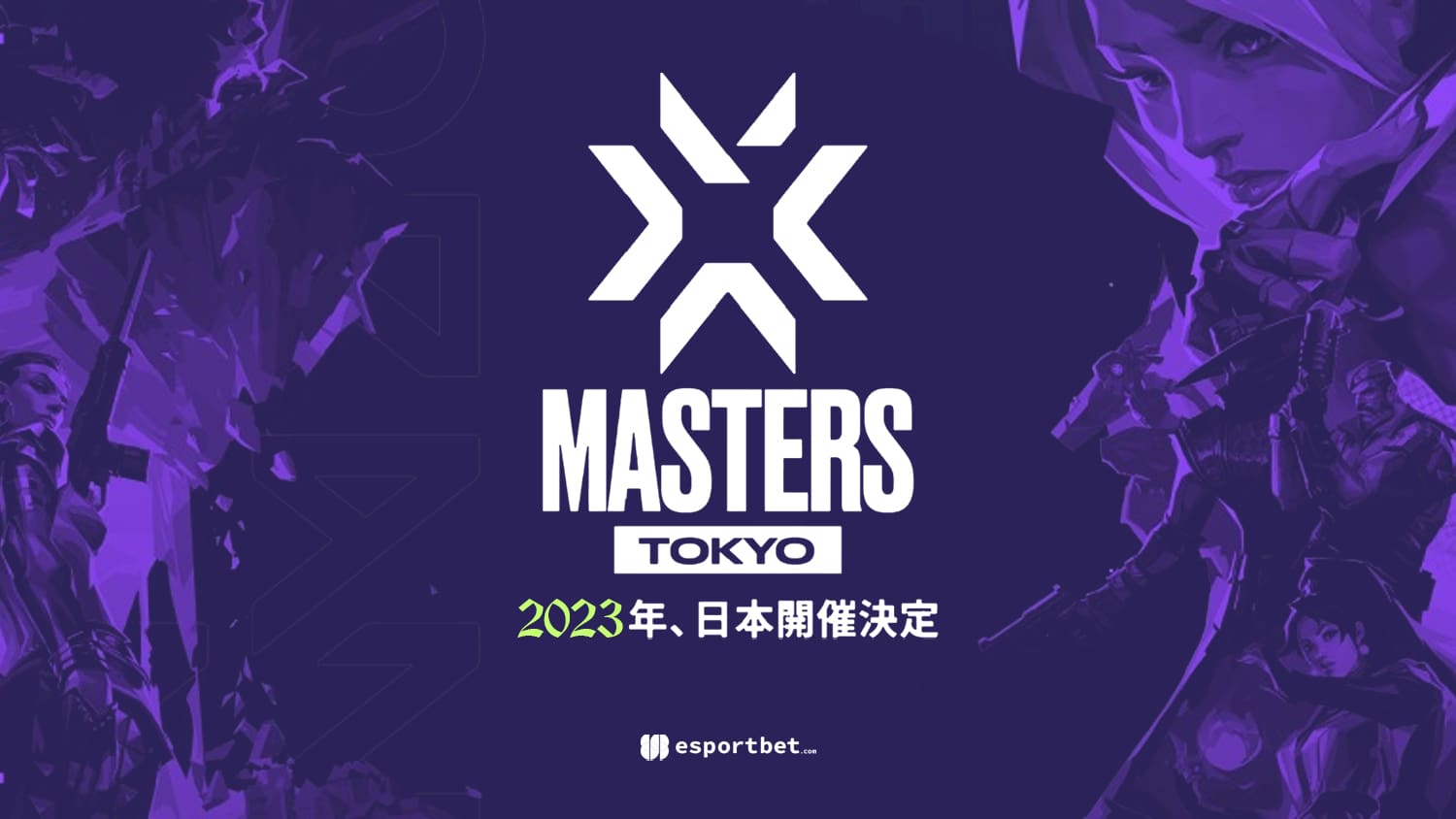 by in
VCT 2023 Masters Tokyo is the second international event on the Valorant Champions Tour calendar, following the season-opening VCT 2023 LOCK//IN held in São Paulo, Brazil.
Scheduled to kick off on Sunday, June 11, the tournament will welcome 12 Valorant esports teams from three regions, who will battle for the lion's share of the $1 million prize pool and the coveted trophy.
Here is our VCT 2023 Masters Tokyo tournament preview, including the latest outright odds and our top betting picks.
---
Fnatic or LOUD?
According to the latest VCT 2023 Masters Tokyo betting odds, Fnatic (+125) are the clear favourites to win the tournament, and rightly so. The European squad already won VCT 2023 LOCK//IN São Paulo and were incredible throughout the VCT EMEA League, finishing the regular season with a perfect 9-0 record and 18-1 map differential.
The Black & Orange were unstoppable until the end, when they lost the VCT EMEA League finals against Team Liquid (1-3) – their only professional defeat of the 2023 season. Losing the finals was painful, but it doesn't change much – they are still a powerhouse.
Fnatic have not lost a single map in the EMEA League since Emir "Alfajer" Beder returned to the lineup, and they were already a class above everyone else in Sao Paulo. The only team that managed to cause them problems was the VCT Americas League champions, LOUD.
LOUD enter VCT Masters Tokyo as the second favourites in Valorant betting markets, but at +300 they are nearly double the odds of Fnatic. And even though Jacob "Mini" Harris' team is one of the most dominant in Valorant esports history, it's hard to justify the idea that Fnatic are twice as likely to win this tourney.
LOUD reached the finals of the VCT 2023 LOCK//IN and came within a couple of rounds of defeating Fnatic, so they were good enough to compete with the European roster three months back. Since then, LOUD have won the VCT Americas League with an 8-1 record in the regular season and a perfect run through the playoffs, beating FURIA Esports (2-0), Evil Geniuses (2-1), and NRG Esports (3-0) in the post-season.
Fnatic and LOUD are undeniably two of the strongest teams at VCT Masters Tokyo. The only question is: who will go the distance this time?
---
Don't sleep on Paper Rex
VCT Pacific League champions Paper Rex enter this tournament as third favourites to win the whole thing, priced at +600 with esports betting sites. This gives them just a 14.3% implied probability of winning the event, which might sound right, but that's a very low number.
Paper Rex had a slow start to the season and crashed out of VCT 2023 LOCK//IN São Paulo in 17th-32nd place, and things didn't improve early into the VCT Pacific League season. However, once Paper Rex found traction, they proved impossible to stop.
After finishing the regular season in second place with a 7-2 record, Paper Rex shifted into a higher gear in the playoffs and defeated T1 (2-0) and DRX (2-0) to reach the finals, where they reverse-swept DRX (3-2) to win the VCT Pacific League crown. Some may argue that DRX choked, but the eye test suggests Paper Rex have been playing well throughout the season and just needed more time to make things click.
One concern with Paper Rex is that Ilya "something" Petrov might not be able to play due to visa issues; however, the team has yet to offer an official statement. The Russian has been a huge part of this squad's success over the season, so it would be wise to follow the latest Valorant news for updates before making any bets.
Besides something's possible absence, the only other reason anyone can doubt Paper Rex is the raw strength of Fnatic and LOUD. But there's a good chance one of the favourites will slip, and if that happens, Paper Rex will be there to grab their chance.
---
VCT 2023 Masters Tokyo betting predictions
Fnatic are clearly the best team in this field, but their outright odds are too short to justify backing them. Regardless of how good the European giants have looked this season, giving them a nearly 50% chance of winning an international tournament is too much.
LOUD are the next potential candidates to win it all, and rightly so. They are very strong and poised to finish at least inside the top four, but if they happen to meet with Fnatic in the final, there's a good chance LOUD will lose. So instead of backing LOUD to win, we can grab a very generous offer on LOUD reaching the final at +120 with BetOnline.
Paper Rex are priced at +225 to reach the final, which is a good offer assuming at least one of the favourites slips up. But it might be wiser to wait for the updates on something and his visa situation before putting money on the VCT Pacific League representatives.