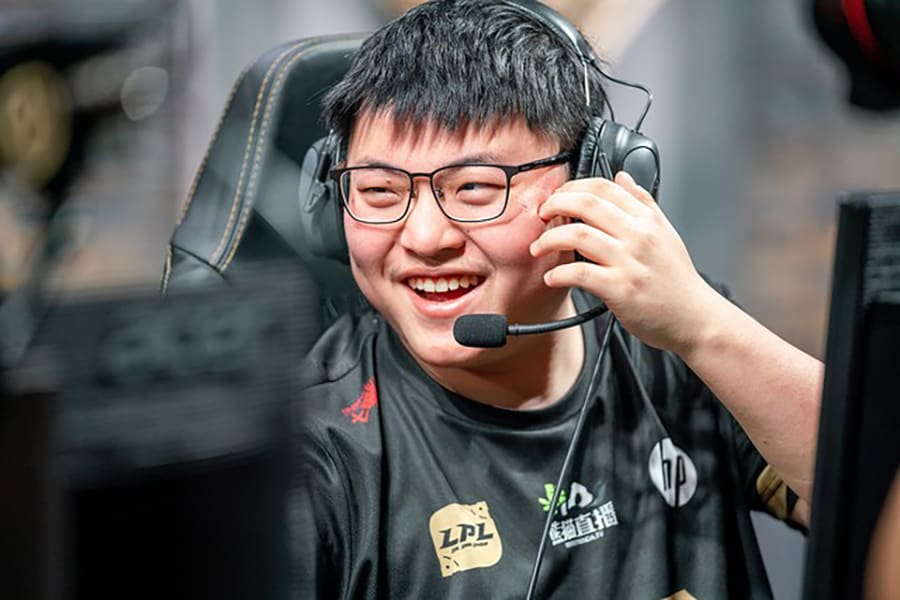 by in
Jian "Uzi" Zi-Hao has revealed that he will not be returning to competitive play this summer. The former Bilibili Gaming star said that he would be resting this summer.
Uzi made the announcement via his live stream, which was translated by an LPL coverage site Hupu Esports.
"I will rest in summer for sure. There are many things that don't have solutions, if I could be a bit stronger, then it wouldn't be a problem now. There is no such thing as "ifs" in life, such a pity."
A few days ago, Bilibili announced that they will be releasing the veteran from their League of Legends roster. Uzi played only one split with the team, featuring in nine games.
The 25-year-old was signed on December 15, after missing professional play for two years. Before the hiatus, he spent seven seasons with LPL's powerhouse Royal Never Give Up.
Missing two years of action might have played a role in his performance. But with him also used in a backup capacity, he did not get enough play time to showcase his talents.
Despite the average performance in his return to competitive play, Uzi has had a relatively successful career. He made back-to-back World finals appearances with RNG in 2013 and 2014 and helped the team with the 2018 edition of the Mid-Season Invitational.
Bilibili are by no means heavyweights in the LPL scene, which is why they went after Uzi. Unfortunately, the AD was unable to help elevate their status.
They finished in the middle of the pack once again in the 2022 LPL spring split. Of the 17 teams that participated in the group stage, Bilibili finished eighth with a 9-7 record, thus securing a playoff berth.
However, they did not enjoy a deep run in the playoffs as they were eliminated in the Round of 8. They won their first playoff series against Rare Atom 3-1 but lost to Top Esports with the same margin.
Bilibili will be hoping for a better run in the summer split scheduled to commence on June 10. Whoever wins the split will be seeded to the 2022 Worlds, and will walk away with $300,531 of the $631,115 prize pool.
In Uzi's absence, the ADC role will be controlled solely by Chiu "Doggo" Tzu-Chuan. Doggo was signed the same period Uzi was, but was the starter during the spring split.
Based on Uzi's recent statement, it is clear that he will not be in the LPL scene for the remaining part of 2022. However, there is a chance that he might be picked up by another organization in the future.
The tone of the message did not insinuate that he will be retiring from competitive play, which is good news for fans who would love to see him compete. Hopefully, he gets enough rest in the summer and comes back ready for the 2023 LPL season.

More esports news