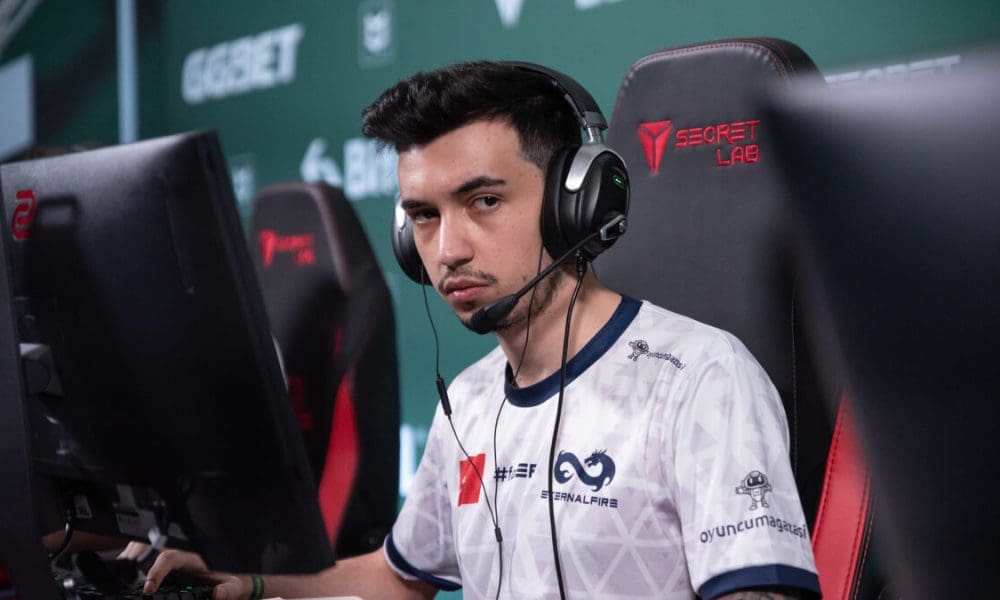 by in
Turkish professional Counter-Strike: Global Offensive player Özgür "⁠woxic⁠" Eker has announced his departure from Eternal Fire, the Turkish organization he has been a part of since 2021. Woxic, known for his skill as an AWPer (sniper) on the team, is now officially a free agent.
He made this revelation on January 4 in a tweet, announcing that his contract with the franchise has come to an end. He also went on to reveal his willingness to join another team as he is keen on proving himself.
"I've got new objectives for 2023! My contract with Eternal Fire has come to an end. I'm now free agent and willing to find a new team," woxic wrote.
"I have a huge thirst for victories and motivated to prove what I'm capable of again! [email protected] hit me DM."
While the announcement of Woxic's departure did not come as a surprise from the fans of the Turkish franchise, but many had expected him to continue with Eternal Fire for the foreseeable future.
After co-launching the franchise in August 2021 and leading the creation of the "Turkish Superteam" project, the skilled sniper spent nearly 16 months on the active roster. However, due to a series of poor performances, he decided to move himself to the bench in November, stating that he "wants to continue his career in an international team."
Although woxic's time with the Turkish lineup saw some successes, such as victories in online qualifiers and national leagues like the ESL Pro League Season 16 Conference Play-In and ESL Turkey Championship Season 11, the team struggled to perform in LAN environments.
Eternal Fire had a disappointing run in the ESL Pro League Season 16, finishing 17th to 20th, and was eliminated in 12th to 14th place in the IEM Road to Rio Europe RMR. They also made it to the semi-finals of the ESL Challenger Rotterdam, but were ultimately beaten by ENCE. These poor performances led woxic to bench himself in November 2022, as he expressed a desire to return to a team environment similar to his time with MOUZ.
Despite Eternal Fire's struggles in tournaments, woxic consistently performed well and ended his time with the team as their second-best player, with a 1.13 rating over 353 maps. He also excelled individually in offline settings, with an average rating above 1.00 in all seven of the team's LAN appearances. XANTARES was the only player on the team with a higher rating.
The departure of Woxic leaves a significant hole in Eternal Fire's roster, as he was not only a skilled AWPer but also a leader and mentor to his teammates. It remains to be seen how the team will adapt to his absence, but they will no doubt be searching for a suitable replacement as they look to continue their competitive success.
As for woxic, it is not yet known where he will be headed next, but he has stated that he is open to all options and is excited for the opportunity to try something new. Regardless of where he ends up, it is clear that he will be missed by the Eternal Fire franchise. His departure marks the end of an era, but it is also a chance for him to embark on a new journey in his professional career.
More esports news