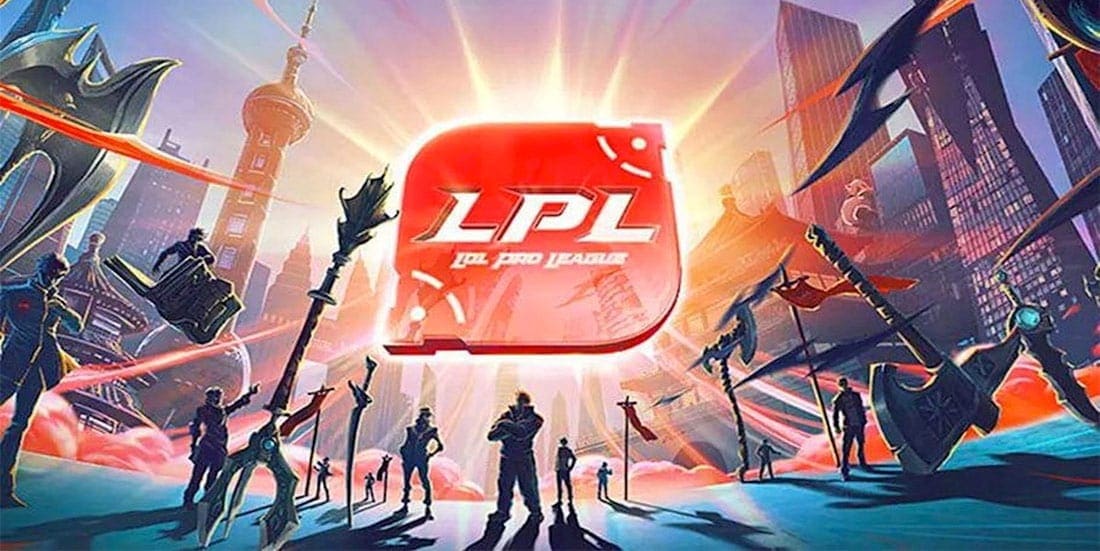 by in
TEAM WE vs LNG ESPORTS LOL BETTING & MATCH DETAILS

LoL Betting Odds:
Team WE -625 at BetOnline | LNG +387 at BetOnline
LoL Betting Lines:
Team WE -1.5 at -153.85 | LNG +1.5 at +115
When:
July 14, 2020 at 17:00 CST
Watch Live:
Lolesports, Twitch
TEAM WE vs LNG ESPORTS LPL SUMMER BETTING PREVIEW
After a shaky start to the season, LNG Esports will look to bounce back this Tuesday when they face Team WE during the seventh week of League of Legends Pro League (LPL) 2020 Summer.
Team WE enter Week 7 with a 6-3 record next to their name. Jiang "beishang" Zhi-Peng and his crew won against EDward Gaming (2-1), Invictus Gaming (2-0), ViCi Gaming (2-0), Rogue Warriors (2-0), Royal Never Give Up (2-1) and Dominus Esports (2-1), while they saw far less success against Suning (1-2), FunPlus Phoenix (1-2) and JD Gaming (1-2).
Team WE have looked good this split and sit only two wins shy of the league leaders, Top Esports. We can write off their loss to Suning, since it took place on the opening day of the split, while they deserve some praise taking the reigning LPL champions and the reigning world champions to three maps.
Currently fifth in the LPL Summer 2020 standings, Team WE are only two wins short of guaranteeing a playoffs berth. While they can hardly compare to the undefeated Top Esports, beishang and co. have every right to look towards the League of Legends World Championship. The first part of that task is making the playoffs, so this week's game is crucial.
Recommended!
LNG Esports, meanwhile, are no chance of reaching the postseason. Li "Flandre" Xuan-Jun and co. enter Week 7 of the LPL 2020 Summer on a six-game losing streak and hold a rather humiliating 2-7 record.
LNG's only two wins of the split came during the second week, when they upset Royal Never Give Up (2-0) and FunPlus Phoenix (2-1) in two of the biggest shocks of the season. Since then, however, they've shown their true colours with losses to eStar (0-2), Oh My God (0-2), ViCi (1-2), Bilibili Gaming (0-2), Top Esports (0-2) and Victory Five (0-2).
It's hard to find any positives for LNG, who have won only one map out of the last 13 played. ADC Wang "Light" Guang-Yu is the best-performing player on this roster with 3.3 KDA, 74.1% KPAR and 29% damage share, which is not encouraging by any means. Mid laner Huang "Maple" Yi-Tang has also shown some promise with 2.6 KDA, 66.2% KPAR and 27.2% damage share, although he hardly stacks up with other LPL mid laners.
TEAM WE vs LNG ESPORTS LPL SUMMER BETTING PREDICTIONS
LNG Esports are in a terrible spot. Based on their recent performances, it's hard to imagine they will stand a chance against the surging Team WE.
LNG lack early-game strength and their macro play is way off the mark. They hold a -1.4k gold differential at 15 minutes, -23.9 CS differential at 15 minutes and have lost their turret before the 15-minute mark in one-third of their games.
Even though Team WE are not a strong early-game team (-285 gold differential at 15 minutes), they boast a +0.27 tower differential at 15 min, which suggests they are likely to claim the first tower in this match and snowball from there.
The esports betting odds are right on the money, as it's hard to imagine LNG Esports will win a single game, let alone the series. Light might hold his own against Zhao "Jiumeng" Jia-Hao, but even that is a major 'if', whereas the remaining positions show a huge quality gap in favour of Team WE.
This should be a straightforward win for the favourites, who will look to make up for their unconvincing win against Dominus and lock in their fourth perfect game of the split.