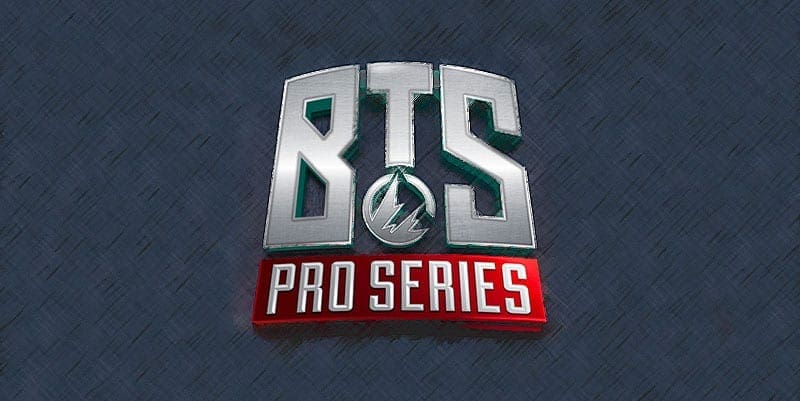 by in
Team PlusOne have been expelled from BTS Pro Series Season 2: Americas due to several confirmed cases of match-fixing, with three members of the Dota 2 roster receiving lifetime bans from Beyond The Summit esports events.
Further details are yet to be revealed as the investigation in ongoing. Valve Corporation will continue to study the case and then decide whether additional sanctions are necessary.
Team PlusOne's ousting from the BTS Pro Series means their previous results in the competition have been nullified, thus awarding forfeit wins to 4 Zoomers, Evil Genuises, Quincy Crew, beastcoast, Midas Club, CR4ZY, Plasma, business associates and Thunder Predator.
"Team PlusOne have been removed from BTS Pro Series due to multiple, confirmed incidents of match fixing. All previous match results will be nullified," read the announcement from Beyond The Summit.
"We have provided relevant information and evidence to Valve. PlusOne are currently banned from all future BTS tournaments."
Team PlusOne are relatively unknowns in the Dota2 esports scene since they do not field any high-profile players. The only two members of the roster that have some sort of international recognition are the Argentinian support Nicolás "Wij" Moreno and Canadian-Chinese support Yixaun "xuan" Guo.
Wij began his Dota2 career in July 2016 with Vultur and later played for Gorillaz-Pride, Infamous Young and Team Unknown, who he represented at the MDL Chengdu Major, World Electronic Sports Games 2019 LatAM North and Epulze Global Dota 2 League: South America Division 1.
Xuan, whose career began in October 2014, has previously played for Boreal eSports, Void Boys, ROOT Gaming, EverNova, Demon Slayers and T1. He has featured at numerous Dota2 Major qualifiers, while his most notable achievement to date is a runner-up finish at DreamLeague Season 12 with Demon Slayers.
The remaining three players on the Team PlusOne roster – Alejandro "Jano" Moreno, Chedrin "Ched" Asinas and dnm – are still largely unknown in the professional Dota2 scene.
Although the whole team was ejected from the BTS Pro Series, the tournament organisers confirmed that only Xuan, Ched and Jano had been permanently suspended from participating events affiliated with Beyond The Summit. It is still unclear whether dnm and Wij were involved in any match-fixing activity.
"At this time, we are indefinitely suspending xuan, Ched, & Jano from competing in all BTS events."
"The other two players, dnm & Wij, are permitted to compete in future BTS tournaments at this time."
This is, unfortunately, just one of many recent match-fixing scandals in professional esports. Just a month ago, Cyber Legacy's Dota 2 academy team, CyberTRAKTOR, were involved in suspicious activity during WePlay! Pushka League Division 2.
The BTS Pro Series Season 2: Americas group stage continues this Wednesday, when CR4ZY will clash with Plasma and business associates will take on 4 Zoomers. The playoffs are slated to kick off on Thursday with top eight teams duking it out for the largest slice of the US $50,000 prize pool.