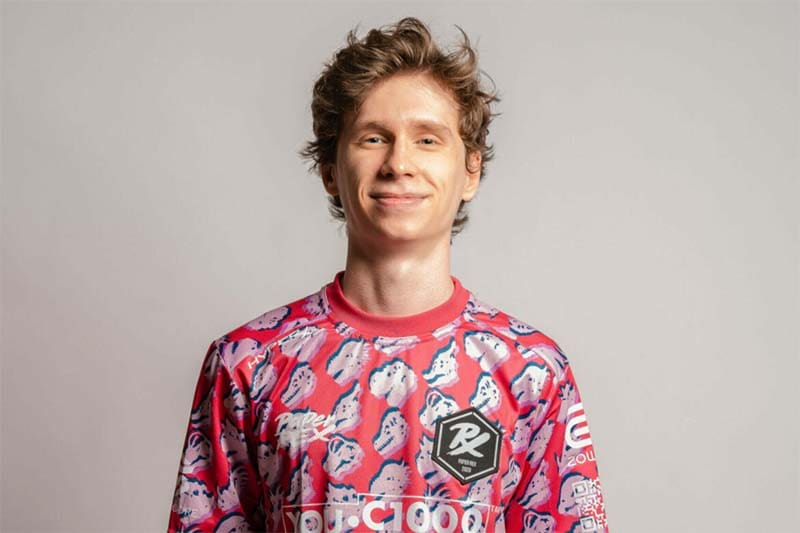 by in
Paper Rex has signed Russian player Ilya "something" Petrov to their VALORANT roster, with Wednesday's announcement a huge boost to the VCT outfit.
The news follows Paper Rex's loss at the hands of Cloud9 during the first VCT Lock//IN Sao Paulo 2023 match.
Paper Rex's Chief Gaming Officer Harley "dsn" Orwall said they had been paying close attention to Petrov before the decision to sign him and was duly impressed with the player's performance as a duelist.
DSN also stated they intended to maintain their current lineup but were not against trying different combinations.
It is not certain if something will be placed on the main roster or stay on the bench. Paper Tex already has two gamers, Jinggg and ForsakeN, who take up the dueling role, which is their area of expertise.
The team's head coach, Alexandre "Aleecks" Sallé, was given the liberty to decide on whatever players he thinks are a good fit for matchups and situations.
Something is currently a part of the Japanese regional circuit and is considered one of their top talents. He was a part of the Russian group of players competing in Japan to fill the country's import needs.
Since venturing into professional esports, something has played under Insomnia, BLUE BEES and most recently, Sengoku Gaming during the Valorant Challengers Japan league. The player broke the record for the highest kill count during a series with a 136 count during Sengoku's face-off against Fennenel late last month.
Something also ended the match with a 199 ADR and holds a 306 ACS (average combat score) across 34 matches in the past three months.
With his move to Paper Rex, something will travel to Seoul, South Korea, to unite with the rest of the lineup waiting for the VCT Pacific League. His expertise with duelists like Raze and Jett will provide Paper Rex with a significant boost in their firepower in the Valorant Champions Tour (VCT) 2023: Pacific League next week.
"This move has the potential to bolster Paper Rex's already massive firepower further and provide them with an even greater competitive edge over other teams in the Pacific League," a statement from Paper Rex read.
Paper Rex currently has seven players, including Benedict "Benkai" Tan, Khalish "d4v41" Rusyaidee, Aaron "mindfreak" Leonhart, Patiphan "CigaretteS" Porsi, Jason "f0rsakeN" Susanto, and Wang "Jinggg" Jing Jie.
The VCT Pacific League will start on March 25 with DRX and ZETA Division as the opening game. Paper Rex will make their appearance and the possible debut of something on the second day of a match against DetonatioN FocusMe.
The tournament will see all 10 partnered VCT squads in the Asia-Pacific region face off against each other in matches scheduled from March 25 to May 28 for a $250,000 USD (INR 2,06,63,750) prize pool. The end of the midseason transfer window is fast approaching, giving VCT teams until March 25 to close out their lineups.