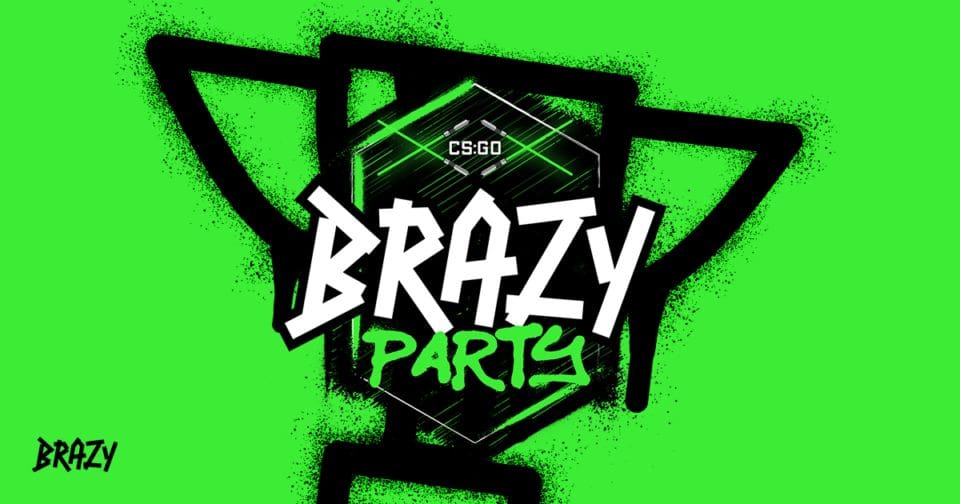 by in
On Friday, Relog Media unveiled the final team list and broadcast talent for the brand new Counter-Strike: Global Offensive esports event, Brazy Party.
Brazy Party is set to take place from April 26 to May 6 and will divide 16 top squads across four groups, where they will face off in a best-of-three GSL-style group stage. Following this, the two top squads in each group will play against each other in a single-elimination BO3 playoff bracket.
The announced team list to compete in Brazy Party includes:
Cloud9
GODSENT
Sprout
OG
Eternal Fire
SAW
paiN
9INE
Astralis
BIG
ENCE
Apeks
GamerLegion
Imperial
00NATION
Into the Breach
Out of the listed participating squads, Russian esports organization Cloud9 ranks the highest and will likely be the favorite to win with the top betting sites. Although the team failed to qualify for the BLAST.tv Paris Major their track record shows that they are certainly qualified to meet up to expectation.
ENCE are another top team set to participate in the Brazy Party. Since signing Guy "⁠NertZ⁠" Iluz in February this year, the squad have been in top form and will likely give other competing teams a run for their money in the CS:GO event.
Relog Media also announced its broadcast talent that will occupy the analyst desk in the tournament organizer's Belgrade-based studio. These include Janko "⁠YNk⁠" Paunović, Tres "⁠stunna⁠" Saranthus, and Aleksandar "⁠kassad⁠" Trifunović.
There will also be three pairs of casters that will narrate the events of the tournament. The first pair is Jason "⁠moses⁠" O'Toole and Adam "⁠Dinko⁠" Hawthorne, after which Henry "⁠HenryG⁠" Greer and Anders "⁠Anders⁠" Blume will take over the commentary. Popular Counter-Strike casters Sudhen "⁠Bleh⁠" Wahengbam and Vince "⁠Vince⁠" Hill will bring the event to a close.
The Brazy Party will feature a prize pool of $333,000, where the winner will go home with $133,000 while the runner-up squad receives $70,000. The teams that place third and fourth will be given $35,000, and $15,000 will be shared with teams fifth, sixth, seventh, and eighth.