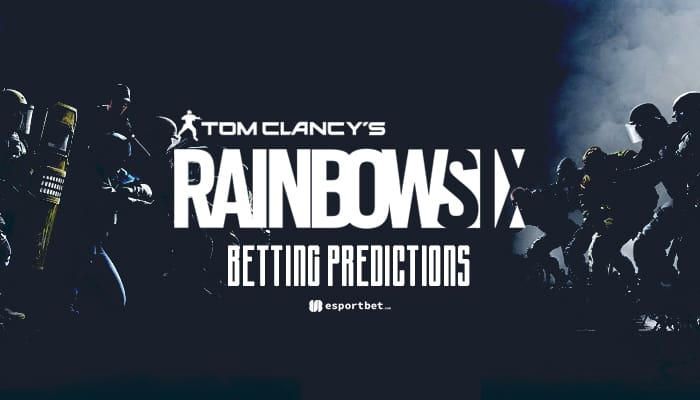 by in
North America League Stage 1 comes to a close on Wednesday, April 5, with the final two fixtures to determine which three Rainbow Six Siege teams will advance to BLAST R6 Major Copenhagen. Here are our predictions for Spacestation Gaming vs beastcoast and M80 vs DarkZero Esports.
---
SPACESTATION GAMING vs BEASTCOAST R6S BETTING & MATCH DETAILS

Best Odds:
SSG -277.78 at BetOnline | beastcoast +200 at BetOnline
When:
April 5, 2023 | 11:00 PDT
Watch Live:
Twitch (https://www.twitch.tv/rainbow6)
Spacestation Gaming crashed out of the upper bracket with a heavy 0-2 loss against M80, who beat them 7-3 on Bank and 7-0 on Theme Park. Until that match, SSG had looked good, albeit with a few question marks.
Spacestation are fairly inconsistent and can look very good one day but terrible the next. So even though they look like the clear favourites against beastcoast on paper, it's fair to question the offered R6S betting odds.
Beastcoast made quick work of Oxygen Esports (2-0) in the opening round of the second phase but then lost against the league favourites, DarkZero Esports (1-2). DarkZero beat beastcoast handily, but Franklyn "VertcL" Cordero and co. showed some resistance on the second map, so we won't be too harsh on them.
Priced at -277.78 with BetOnline, Spacestation Gaming are expected to dominate beastcoast, but they're 0-1 down in the head-to-head (7-8 on March 16) and aren't the most consistent team. So as much as this is Spacestation's game to lose, we prefer the outsiders at the offered esports betting odds.
---
M80 vs DARKZERO ESPORTS R6S BETTING & MATCH DETAILS

Best Odds:
M80 +137 at BetOnline | DZ -188.68 at BetOnline
When:
April 5, 2023 | 14:30 PDT
Watch Live:
Twitch (https://www.twitch.tv/rainbow6)
The clash between M80 and DarkZero doesn't have any implications for BLAST R6 Major Copenhagen qualification, but there's a lot of money and Six Invitational points on the line, with the winner taking home $32,000 and 20 qualification points more.
M80 enter the fixture as +137 underdogs with the top esports betting sites, which isn't too shocking considering they finished the group stage in sixth place (3-0-1-3) and are 0-1 down in the head-to-head. However, their loss against DarkZero Esports was a very close 7-8, and they've looked better in the opening two rounds of the second phase – beating Soniqs (2-1) and Spacestation Gaming (2-0).
Even though M80 bounced back from their unconvincing performance in the group stage, DarkZero Esports are still considered the stronger team heading into the final round of NAL 2023 Stage 1. That sounds fair, and if Roberto "Panbazou" Feliciano can keep performing at the level he has shown recently, M80 will have a hard time coming out ahead.
Still, M80 have the tools to deal with everything DarkZero can throw at them, especially with the form Arthur "GMZ" Oliveira has shown across the last two series. M80 can also count on the former Six Berlin Major champion William "Spoit" Löfstedt to lead the charge.
This looks like a coin-flip match, so we'll gladly take M80 at plus money.