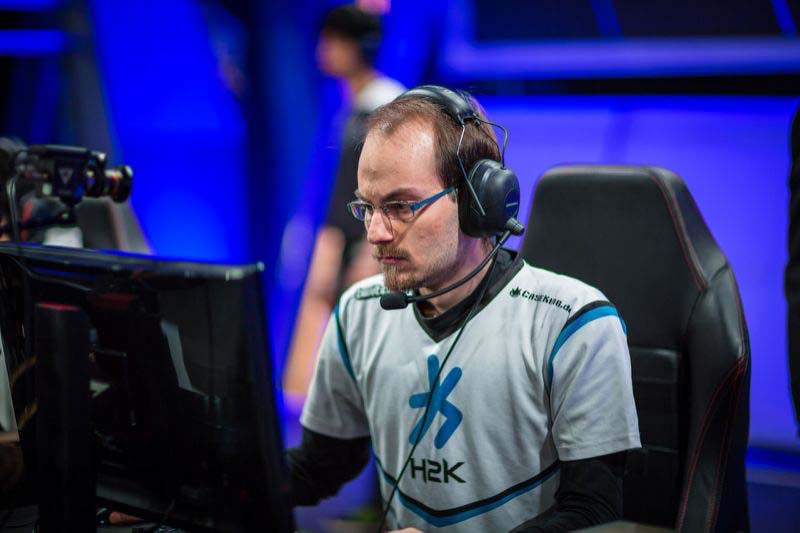 by in
Former European League of Legends powerhouse Origen have seemingly decided to work their way up to the top again.
Origen is building a team for the upcoming European Masters tournament, and the current line-up is looking extremely promising.
The last one to sign was Fnatic's former support Jesse "Jesiz" Le, and the roster also includes legendary Danish mid laner Henrik "Froggen" Hansen, another legend in jungler Choi "InSec" In-seok, and triple EU LCS champion Ki "Expect" Dae-han.
Origen has also swooped on superstar AD Carry, the renowned Greek player Konstantinos "FORG1VEN" Tzortziou-Napoleon.
Getting hold of such a strong roster might be a surprise for fans, considering that Origen's last season consisted of mostly terrible results and management decisions.
From Worlds semi finals and EU LCS finals in 2015 and 2016, the Spanish organisation suffered a horrific fall from grace, getting relegated with a 0-13 record in Spring 2017 and placing second-to-last in the now defunct EU Challenger Series.
The organisation also received a penalty for not fulfilling contract duties towards players, and was also widely mocked on the internet for some questionable decisions.
However, the new roster led by the famous Anivia Kid and one of the best European players of all time will be by far the greatest favourite to win the European Masters.
Such a victory would be greatly important to Origen, as the org is apparently looking to apply for a spot in the future franchised EU LCS.
Considering these incredible signings and also their recent partnership with former Real Madrid footballer Alvaro Arbeloa, there is only one thing to say: Origen's LoL story is far from over.