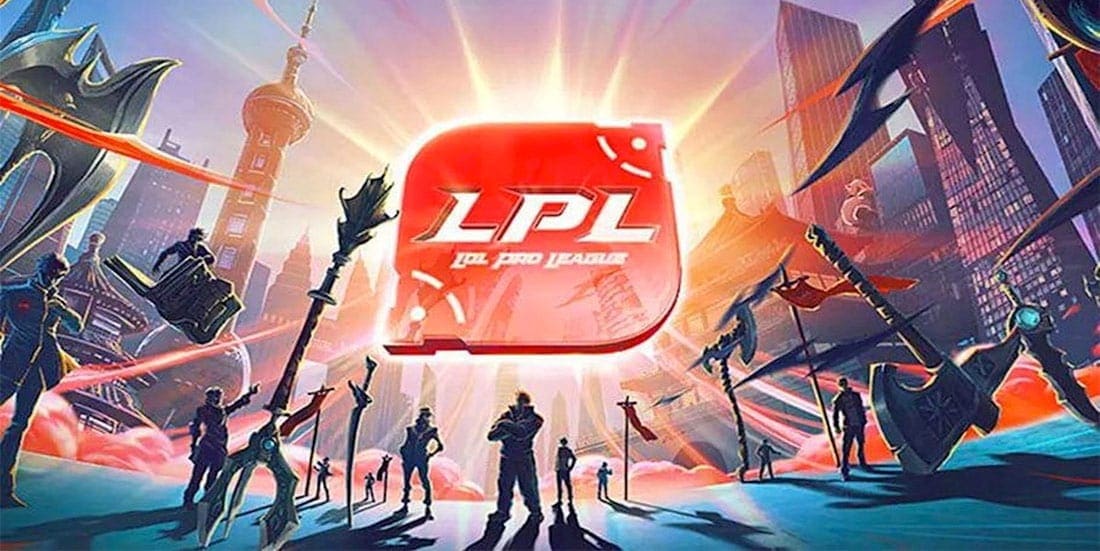 by in
OH MY GOD vs LNG ESPORTS LOL BETTING & MATCH DETAILS

LoL Betting Odds:
OMG +162 at BetOnline | LNG -227.27 at BetOnline
LoL Betting Lines:
OMG +1.5 at -200 | LNG -1.5 at +150
When:
June 24, 2020 at 17:00 CST
Watch Live:
Lolesports, Twitch
OH MY GOD vs LNG ESPORTS LPL SUMMER BETTING PREVIEW
Oh My God and LNG Esports will meet on the Rift this Wednesday for the first time since March, when OMG edged out a 2-1 win in the second week of League of Legends Pro League (LPL) 2020 Spring.
LNG Esports enjoyed a fairly impressive start to the split. Although they lost their opening match against Suning (0-2), Huang "Maple" Yi-Tang and co. bounced back with a shock 2-1 win against the reigning League of Legends world champions, FunPlus Phoenix, to which they added a 2-0 upset victory against Royal Never Give Up three days later.
Despite their success in Week 2 of LPL Summer 2020, LNG returned to their old ways in Week 3 with a 0-2 to eStar. The match was very one-sided, as eStar ended the series with an aggregate kill margin of 34-9 in addition to a 25.8k gold lead.
ADC Wang "Light" Guang-Yu and support Duan "Duan" De-Liang struggled to keep pace with eStar's bottom-lane tandem of Zhang "Wink" Rui and Liu "ShiauC" Chia-Hao, while jungler Xiong "Xx" Yu-Long was just not up to par with eStar's Yan "Wei" Yang-Wei. Mid laner Maple and top laner Zhou "chenlun17" Peng-Yuan were solid and although they produced worse KDA stats than their counterparts, Huang "Fenfen" Chen and Yang "Xiobai" Zhong-He, chenlun17 (443) had a far higher DPM than Xiobai (334) and Maple (478) was not far worse than Fenfen's 493.
Recommended!
Overall, LNG showed a lot of quality despite their loss. While they're still far from being regarded as one of the top LPL teams, Maple and his crew look much better than they did in LPL Spring 2020, which they ended in 16th place with a 5-11 record.
Oh My God enter this bout with only one win from their five fixtures thus far. They started their journey with a 0-2 loss to Royal Never Give Up and suffered two more defeats in Week 2, when they failed to show up against Victory 5 (1-2) and EDward Gaming (0-2). Things started to look up in Week 3, when Xie "icon" Tian-Yu and his team took Top Esports to three maps (1-2) and then claimed their first win of the split against Dominus Esports (2-0).
OMG walked away from that victory with a +18 aggregate kill difference, combined 25.6k gold lead, and much better objective control, which saw them claim nine drakes and 21 turrets compared to Dominus' one drake and three turrets. Having said that, OMG gave up 20 deaths, which is not all too inspiring when playing one of the weakest teams in the league.
Nevertheless, icon looked very solid in the mid lane with a 16/3/7 score across the series, followed by ADC Han "Smlz" Jin with 6/3/12 and top laner Chen "Curse" Chen with 11/4/11. Jungler Yang "H4cker" Zhi-Hao was the worst-performing player for OMG that day with a 3/5/12 record across both games and only 140 DPM, while support Liu "cold" Shi-Yu was not much better with 2/5/23 and 152 DPM.
OH MY GOD vs LNG ESPORTS LPL SUMMER BETTING PREDICTIONS
Overall, Oh My God have not impressed this split. While their jungler H4cker failed to show up against Dominus, a lot of OMG's struggles are down to their bottom lane. Smlz and cold are two of the worst-performing players in their respective roles and need to step up in order for OMG to remain competitive with the rest of the league.
While we are not impressed with OMG, it's not all sunshine and rainbows in the LNG Esports camp either. They have been all over the place this split, copping heavy losses to beatable teams like Suning and eStar while taking down heavyweights such as RNG and FPX. That kind of volatility makes LNG very hard to figure out.
In terms of stats, these two sides match up nicely. Both have solid objective control and neither are overly aggressive. LNG boast a much better bottom lane, however, as Light is one of the best-performing ADCs in the league at the moment. As long as LNG can play around him, they should defeat OMG without dropping a game.