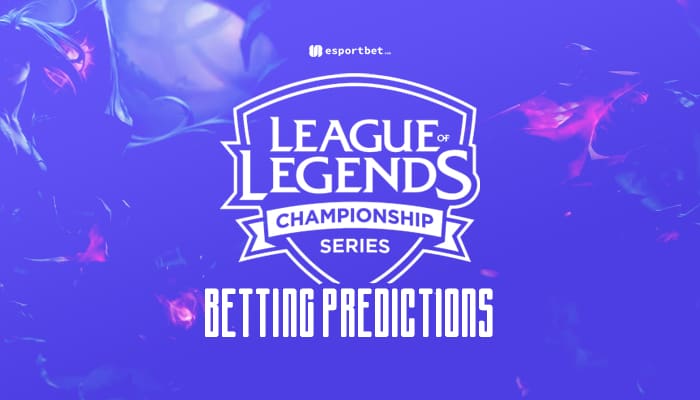 by in
NRG ESPORTS vs CLOUD9 LoL BETTING & MATCH DETAILS

Best Odds:
NRG +333 at BetOnline | C9 -500 at BetOnline
When:
August 12, 2023 | 14:00 PDT
Watch Live:
Lolesports, Twitch
Against all odds, the LCS 2023 Championship upper-bracket finals will be contested between Cloud9 and NRG Esports, who have had completely different journeys through the regular season but fairly similar paths through the playoffs.
Cloud9 kicked off the LCS 2023 Championship in the second round, where they swept Evil Geniuses (3-0) to solidify their status as the best League of Legends esports team in North America. The series was much closer than the final result suggests, but Cloud9 were undeniably the better team.
NRG Esports, on the other hand, proved why they carry the tag of 'giant killers', defeating Team Liquid (3-1) and Golden Guardians (3-1) to secure their first LoL World Championship appearance in the team's first split back in the League Championship Series. Like Cloud9, NRG Esports were the better team in their playoff games, but those come with an asterisk.
Team Liquid flubbed too many chances and made it easy for NRG Esports to come out ahead, whereas Golden Guardians mentally bombed after throwing away a sure win on map one. While you can only beat what's in front of you, the eye test proves that NRG didn't do anything spectacular. They played the better League and took advantage of the opportunities presented, but that will be much more difficult to do against Cloud9.
NRG Esports are like Weibo Gaming from the LoL Pro League (LPL); they can lose to anyone, but they somehow find ways to win when faced with stronger opponents. However, as fun as it is to cheer on the outsiders, Cloud9 shouldn't be losing games like this.
C9 are far more consistent than the likes of Team Liquid and Golden Guardians, and as long as they keep playing their game, a 3-0 sweep isn't entirely unlikely.