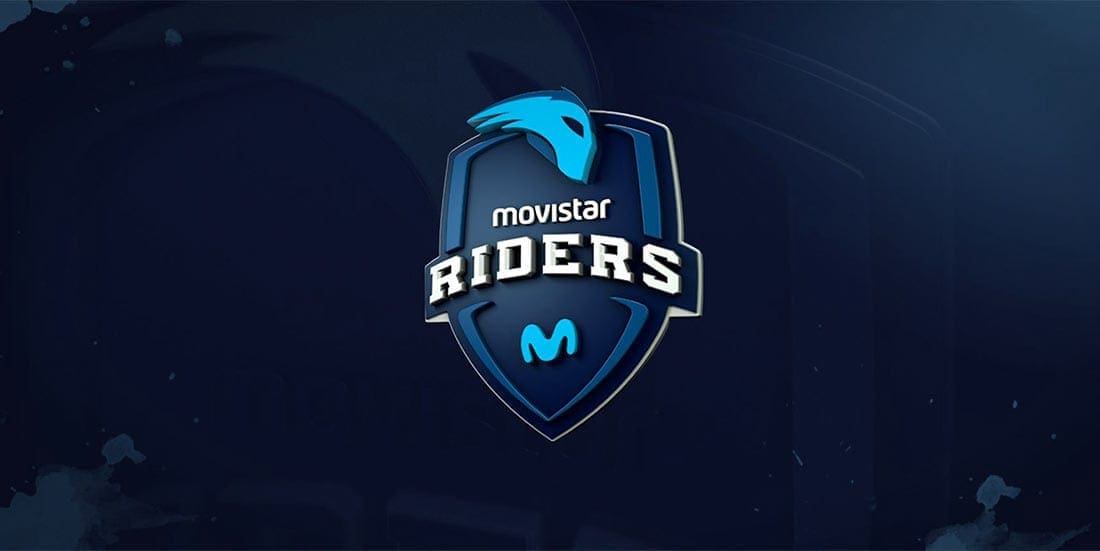 by in
Movistar Riders have assembled an international Counter-Strike: Global Offensive roster with the signing of Sebastian "⁠larsen⁠" Larsen and Kristjan "⁠shokz⁠" Jakobson, who will round up the team following the benching of Christian "⁠loWel⁠" Garcia Antoran.
Movistar Riders have gone through a couple of team changes across the last couple of months, starting with the departure of analyst Juan "Hepa" Borges, who joined Team Liquid on July 16, followed by the benching of Rajohn "EasTor" Gregory just over a week ago and now loWel.
With EasTor and loWel out of the team, Movistar Riders were left with only three players on the active roster in Alejandro "ALEX" Masanet Candela, Lucas "steel" Lopes and Alejandro "mopoz" Fernández-Quejo Cano, who will now team up with ex-Team Sigma AWPer larsen⁠ and former ex-SMASH member shokz⁠.
In the same announcement that unveiled the arrival of two new players, Movistar Riders also stated loWel will be moved to the bench after spending the last 10 months with the Spanish esports organisation. In his announcement, loWel hinted he could be moving to VALORANT, with more information said to be available soon.
LoWel arrived at Movistar Riders in October 2019 after leaving HellRaisers and has since helped the Spanish team to fifth-sixth place finish at DreamHack Open Sevilla 2019, Champions Cup Finals and ESL European Championship 2020, as well as their slightly less successful runs through ESL One: Road to Rio – Europe and cs_summit 6 Online: Europe, which Movistar Riders finished in 11th and 12th place respectively.
As announced this Thursday, Larsen will replace EasTor, while shokz⁠ is said to take over for loWel as the team's new rifler. Larsen has spent most of his CS:GO esports career playing in some lesser C-tier teams, most recently for GoldenGitte with which he won a plethora of titles throughout 2018 and early 2019. Most recently he played under a Danish stack named Team Sigma and helped his team to semi-finals of Corona-Strike Cup and Elgiganten Ligaen – Sæson 14 as two of the most notable results.
"It is official and I am super happy to get this opportunity, which came out of the blue. Now it's just about showing the people behind the team that they made the right choice," said Larsen.
His new Estonian teammate shokz was last seen playing with SMASH and made two grand finals appearances in two separate Home Sweet Home Cup competitions, and most recently claimed a their-fourth-place finish at the first iteration of Eden Arena Malta Vibes Cup. He eventually left the former SMASH core on July 22, when he announced his free agency.
Movistar Riders' new international CS:GO roster will represent the Spanish esports organisation at the upcoming $15,000 FunSpark ULTI 2020 Europe Qualifier, which is set to begin on Saturday, August 8. The tournament will feature 16 European CS:GO rosters including AGO, c0ntact Gaming, Dignitas, Endpoint, forZe, Giants Gaming, HAVU, HONORIS, Nemiga, Nordavind, Team Secret, Sprout, Syman Gaming, x6tence and Winstrike.