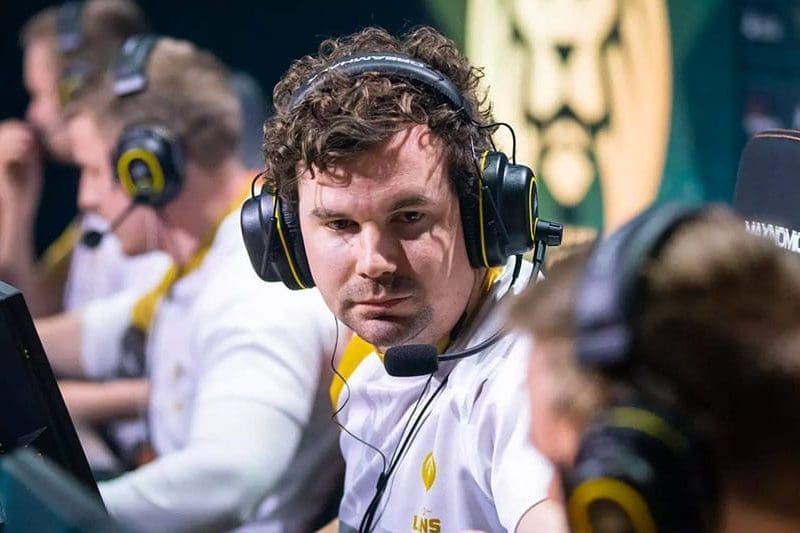 by in
CS:GO coach Nicolai "⁠HUNDEN⁠" Petersen signed a deal with Astralis while still under contract with fellow Danish organization Heroic, according to text messages and emails obtained by esports journalist Richard Lewis.
The documents, dubbed "The HUNDEN Files", are a series of curated articles that will disclose "101 pages of private communications" between the CS:GO coach and Astralis between 2020 to 2021. HUNDEN was signed to Heroic from May 2020 to May 2022; however, within this period, Astralis reached out to him with an offer for a coaching role.
Lewis' report revealed conversations between HUNDEN and Astralis' Director of Sports, Kasper Hvidt. He was officially offered a coaching role on March 8, 2021, and by March 19 it was agreed that Hunden would receive the documents to review.
HUNDEN got the document by March 23; however, he had to conclude his talks with the Esports Integrity Commission (ESIC). The ESIC suspended him and 37 other coaches for a year for using the in-game spectator bug. Heroic also benched him during this period.
By April 2, 2021, HUNDEN and Astralis CEO Anders Hørsholt had signed an employment contract while he was still a part of Heroic. The Danish organization reportedly got word of the contract conversation between the two parties after an "Astralis insider" informed them via email towards the end of April 2021.
HUNDEN served eight months away from the Heroic lineup due to the ban and returned to his position in April 2021. Four months after he returned, the coach was accused of sharing confidential details about Heroic with someone in a major competing company ahead of the IEM Cologne 2021. Astralis was discovered to be the unnamed company as they faced off against Heroic in the tournament.
Sharing strategic information reportedly soured things between both parties leading Astralis to allegedly chastise HUNDEN's actions.
Lewis' documents allege that HUNDEN signed the employment contract with Astralis, and the organization asked him to recruit players while still signed to Heroic. Astralis also reportedly linked the coach with a lawyer to void his contract with Heroic.
Before the July 2021 tournament, HUNDEN revealed that he would not extend his coaching contract with Heroic, and the organization responded by accusing him of sharing confidential material with a competitor.
Heroic also promised to sue HUNDEN for sharing strategy assets with a competitor, which they are currently in the process of doing. By August 2021, ESIC banned HUNDEN for two years due to claims of sharing sensitive documents with a competing organization. This prohibited the coach from attending ESIC-organized events.
In January this year, Astralis introduced HUNDEN as their new CS:GO analyst.
Lewis is set to reveal more information on the previous interactions between Astralis and HUNDEN.