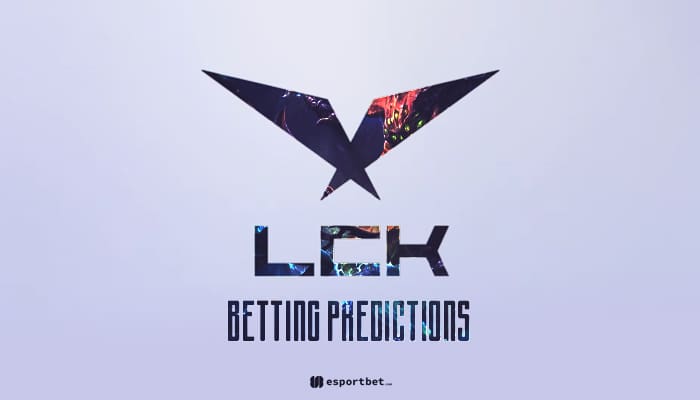 by in
ESB's League of Legends betting tips for Wednesday, August 2, focus on a pair of LoL Champions Korea (LCK) 2023 Summer bouts in the final week of the regular season. Here are our selections for T1 vs Kwangdong Freecs and Nongshim RedForce vs Dplus KIA, with odds from the top LoL betting sites for gamblers in United States.
---
T1 vs KWANGDONG FREECS LoL BETTING & MATCH DETAILS

Best Odds:
T1 -333.33 at BetOnline | Freecs +240 at BetOnline
When:
August 2, 2023 | 17:00 KST
Watch Live:
Lolesports, Twitch
T1 enter their penultimate match of the LCK 2023 Summer regular season on a five-game losing streak, with defeats against KT Rolster (0-2), DRX (1-2), OKSavingsBank BRION (1-2), Hanwha Life Esports (0-2), and Dplus KIA (0-2). And still, they're short-priced favourites to defeat Kwangdong Freecs.
This is mainly due to T1's brand value and the fact that they field some of the best players in the league. But that hasn't helped them accomplish much over the last two weeks, so why would it matter here?
That being said, Kwangdong Freecs have struggled even more than T1. KDF haven't won a game since Week 4 of LCK 2023 Summer, which translates to eight straight losses and a 2-16 map record.
Since this is still a match between two struggling teams, it's easy to make an argument in Kwangdong Freecs' favour, but we would need a much better price to back the worst-performing team in the league. Even though it's hard to feel optimistic about T1, they're a good bet to sweep at +110 with LCK betting sites.
---
NONGSHIM REDFORCE vs DPLUS KIA LoL BETTING & MATCH DETAILS

Best Odds:
RedForce +600 at BetOnline | Dplus -1000 at BetOnline
When:
August 2, 2023 | 19:30 KST
Watch Live:
Lolesports, Twitch
Dplus KIA head into the final week of the LCK 2023 Summer regular season as the same team we've known for this entire split – they're extremely good at crushing weaker teams but can't seem to figure out how to defeat the top dogs. This, however, comes with an asterisk.
On Sunday, Dplus KIA played a highly competitive game against Gen.G (0-2), and they came very close to winning the series. It was a frustrating loss, but it wasn't a bad beat, demonstrating that Dplus KIA can dance with LCK's top squads.
Nongshim RedForce enter this match desperately needing to win the next two games to overtake Liiv SANDBOX and lock a spot in the playoffs. But with Dplus KIA and KT Rolster standing in their way, RedForce's chances to move up from a 5-11 record are slim to none.
Dplus KIA are 10-6 and can't move up or down the ladder, so they might not care too much about winning on Wednesday. Still, they can't afford to drop games to teams like RedForce, so even though they might not play at 100%, Dplus KIA should win this easily.