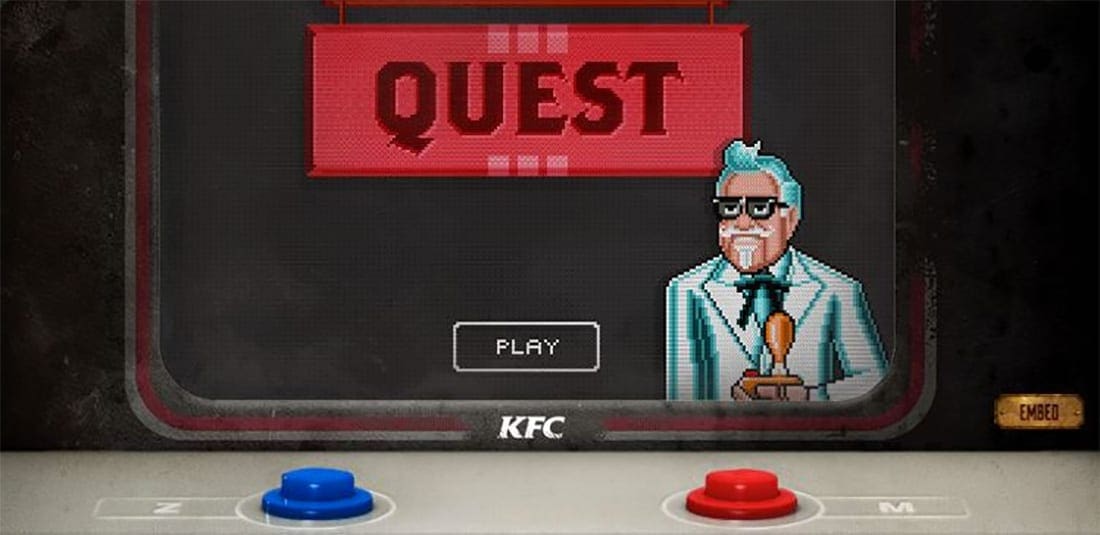 by in
KFC and video games — it's just a match made in heaven, right?
The top brass at the global fried chicken franchise seem to agree, after Colonel Sanders announced this week it would host a Call of Duty tournament on January 17.
The Call of Duty tournament, using the Battle Royal, Blackout mode, will be fought for a £50,000 prize pool, as well as some delicious extras.
The tournament will feature 16 popular content creators with twitch and Youtube followings.
Perhaps the most important prize on offer is KFC's 'black card' – a special edition membership which would allow its winner to eat for free.
KFC, like many of the world's biggest global brands, have been able to foresee the tremendous growth in eSports and is actively looking to target new demographics within the industry.
The fast-food franchise is a sponsorship partner with ESforce and also sponsors Chinese Dota 2 franchise, Royal Never Give Up.
KFC has clearly caught on to its deep, emotional connection with gaming — it has a gaming-focused Twitter account and even released its own, bizarre video game last year, which was met with much laughter and shock.
No tags for this post.