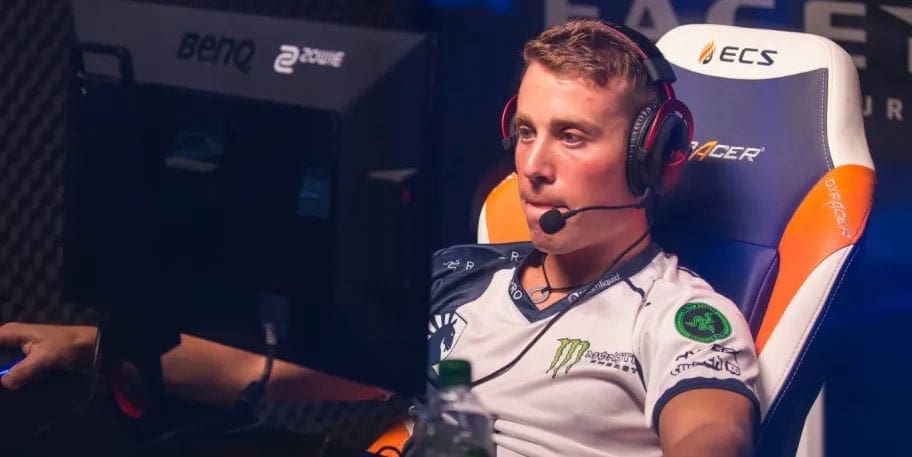 by in
Josh "jdm64" Marzano has announced his retirement from Counter-Strike esports and declared his intention to launch a career in VALORANT.
Former Team Liquid and Counter Logic Gaming AWPer made the call on his 30th birthday, saying he had decided to start a new chapter in his life and switch over to Riot Games' upcoming tactical first-person shooter title.
"Today I turn 30. Been playing CS for about 18 to 20 years now and I've decided it's time for a new chapter," said jdm64.
"I'm making the switch to compete in VALORANT and am looking for a team/org to represent."
Jdm64 began his Counter-Strike career during the era of CS: 1.6 and CS: Source, when he became a staple name in the North American competitive scene. His early years in the CS: GO scene included stints at mouseSpaz, NetcodeGuides.com and SapphireKelownaDotCom, where his performances earned him contract with Counter Logic Gaming in June 2015.
A cool-headed and laidback AWPer, jdm64 led CLG a third-fourth finish at the ESL ESEA Pro League Season 1 – Finals and a quarter-final appearance at MLG Major Championship: Columbus 2016. Those efforts attracted the interest of Team Liquid, who acquired him in a swap deal that saw Kenneth "koosta" Suen move the other way.
With TL, jdm64 enjoyed the most successful period of his career. He won gold at Americas Minor Championship – Boston 2018 and, alongside Aleksandr "s1mple" Kostyliev, helped Liquid become the first North American team to reach the finals of a CS:GO Major tournament when they did so at ESL One: Cologne 2016. TL lost the grand finals against SK Gaming, but the silver medal remains the organisation's best CS:GO Major placement to date.
After his contract with Team Liquid expired in June 2018, jdm64 spent three months as a free agent before joining Team Envy in September. There, he did not see much success, as Envy failed to make any deep runs at top-tier tournaments. Jdm64 averaged a 1.04 rating during his time at Envy, yet he was benched in June 2019 for Aran "Sonic" Groesbeek and has not played a competitive fixture since.
Jdm64 is just one of many CS:GO pros who have made the switch to VALORANT. Michael "dapr" Gulino and Austin "crashies" Roberts did just that earlier this month, resulting in the disbandment of the Bad News Bears CS:GO roster.