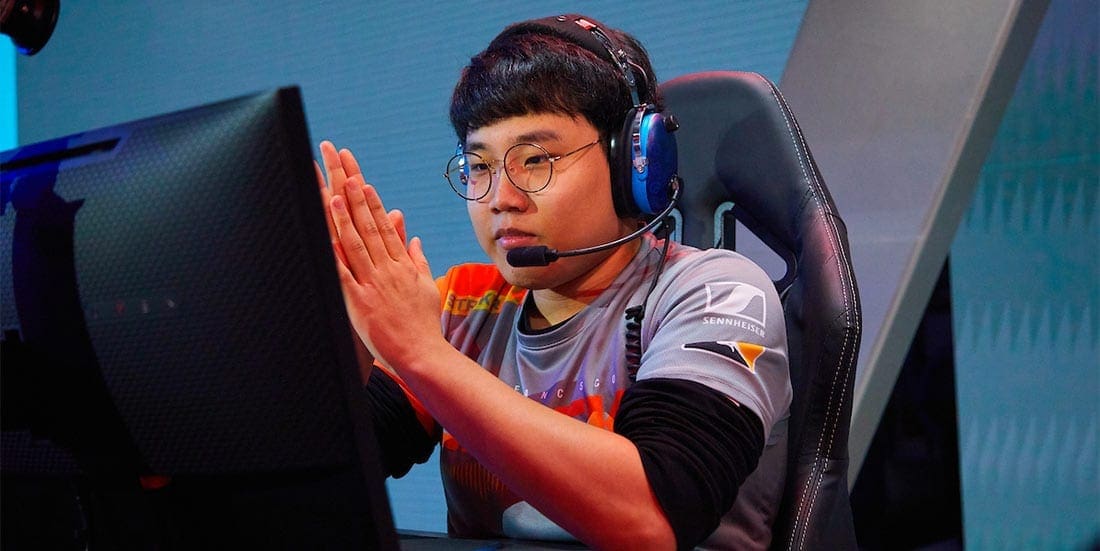 by in
San Francisco Shock star Nam-joo "Striker" Kwon has suffered a worrying hand injury only a week before the Overwatch League S2 grand finals against Vancouver Titans, leaving the Shock's chances to claim their first OWL title in jeopardy.
Featuring four stages that take place over a six-month period, OWL ranks among the most gruelling and demanding of the world's top esports leagues.
Every year it seems like the competition gets stiffer, meaning teams have to be on top of their game and do all in their power to avoid any mistakes that would put them in a disadvantage.
But what happens when you cruise through the season with near-perfect displays and jump over all the hurdles leading to the grand finals, only to lose one of your star players to injury?
That's a question regular season runners-up San Francisco Shock will have to answer after Striker sustained a nasty hand injury that could prevent him from representing his team in the OWL S2 grand finals on Sunday, September 29 at Philadelphia's Wells Fargo Center.
The Shock star broke the news on Twitter last Saturday, posting images of his injured hand and leg with the caption: "I had an accident today It hurts!!!!!!!!!!!!!!!!!!"
The tweet caught the attention of many Overwatch fans, who expressed both concern and curiosity over the incident.
While no official statement has been released on the matter, it is speculated Striker had an accident while riding a scooter, with one of the comments claiming there was a "skateboard involved".
Whether those rumours are true or not remains will remain a mystery until the Shock release an official statement.
MORE OVERWATCH NEWS