by in
Despite governments around the world cracking down on the industry, Counter-Strike skin trading is still a booming element of the online video gambling scene.
Research conducted by Eilers & Krejcik Gaming and Narus Advisors, via ESPN, has found that US$5 billion worth of Counter-Strike: Go game skins were wagered on eSports matches throughout 2016.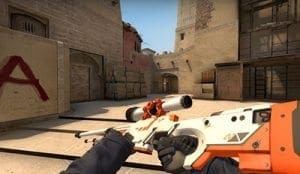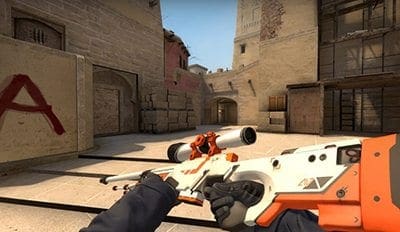 Interestingly, more than half of that figure came through unregulated sites from the "darker corner of the internet", suggesting there is still a rampant underground scene of eSports gambling that could compromise the legitimacy of the sport.
Further, a lot of the skins earned through wagers can be used on traditional online casino games such as video slots, roulette and other popular games.
In CS: GO, players can pay as little as $US2.49 for gun skins and cases created by the game's developer, Valve.
These are often rewarded via a randomised slot machine, which gives common low value items to the player, or lucrative "rare" items that are often used as betting fodder in a growing underground gambling scene.
Valve was named in two separate lawsuits related to the gambling sites that manage the wagering of skins in 2016.
One was by a Florida mother who said her son had dumped a "significant" amount of money into one of these sites.
Valve responded by sending cease and desist letters to 23 gambling sites, and warned a further 20 sites about the use of the company's commercial property being against its terms and conditions.
The US and Australian governments are both working to shut down the industry, especially as eSports enters the mainstream on legitimate and regulated betting sites.
Independent Australian Senator Nick Xenophon has been calling for video games with pay-to-win features to be classified as gambling, and has already tabled a new bill for parliament.
"Instead of shooting avatars, parents soon find out that [their children] have shot huge holes through their bank accounts," Senator Xenophon told Fairfax Media in 2016.
Author's Opinion
My primary concern with the nature of this gambling industry is that, aside from being unregulated, it has been known to invite professional players who are performing on teams listed on betting sites. This generates concerns for genuine punters who fear players may be fixing matches and gaining lucrative skins, which can then be sold off for a significant profit.
While I'm not normally one to celebrate the regulation of a betting industry, it's clear that skin wagering and gambling tactics used by these games are severely compromising the legitimacy of eSports, and it's something I hope can be reigned in sooner rather than later.