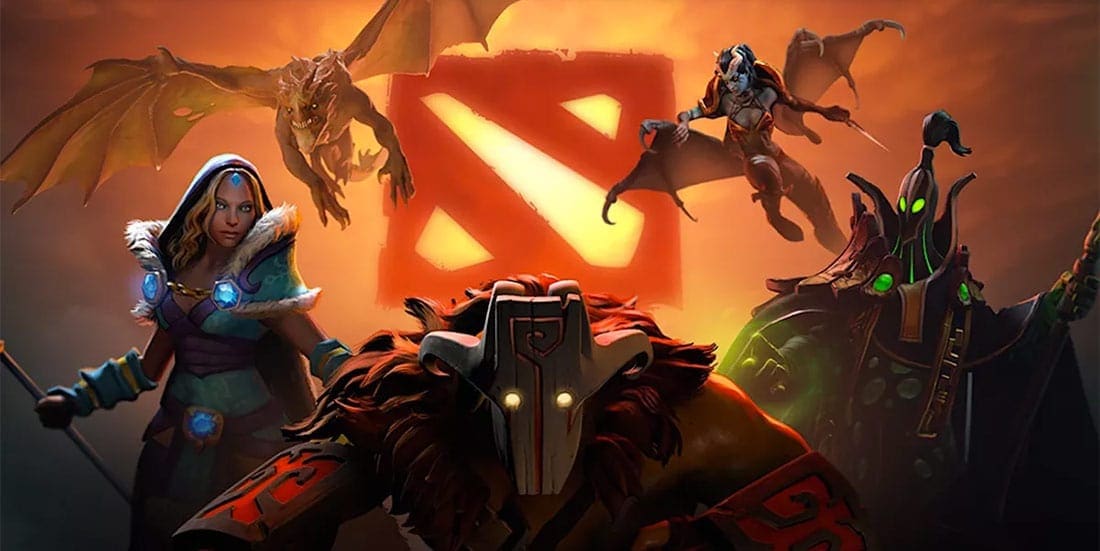 by in
The second Major of 2019/20 Dota Pro Circuit season is rapidly approaching and teams from all over the globe are working hard to make it through their respective regional qualifiers for DreamLeague Season 13, where 16 teams will duke it out for a share of 4,850 DPC points and US $1,000,000. Here, we look at the latest odds and best bets for Tuesday's DreamLeague Season 13 SEA qualifiers.
Reality Rift vs Cignal Ultra
Tuesday, December 3
Reality Rift (-222.22) and Cignal Ultra (+157) are slated to meet in the semi-finals of the DreamLeague Season 13 SEA qualifiers, from where the winners will advance to the main event and the losers will drop to the third-place playoff.
Reality Rift enter the bout as heavy favourites, earned due to their strong performance in the group stage. They finished as the top seed in Group A with a 2-2-0 record which consisted of stalemates against Neon Esports and Geek Fam along with a pair of dominant 2-0 wins over Team Adroit and MDL Chengdu champions TNC Predator.
SEE ALSO: DOTA 2 BETTING GUIDE
Cignal Ultra finished their group stage venture with a 2-1-1 record which earned them second spot in Group B behind Fnatic (4-0-0) and ahead of BOOM Esports (1-1-2). Whereas Reality Rift produced some huge results, Cignal were a model of consistency as they recorded 2-0 wins against both BOOM Esports and Alpha x Hashtag, a draw against SG Dragons and an unsurprising 0-2 defeat against Fnatic.
Reality Rift and Cignal Ultra have met three times this season. Their first bout came at Asia DOTA2 Masters League S1 in mid-September, where RR edged past Ultra and won 2-1. Less than a month later, Ultra got their revenge with a clean sweep at the MDL Chengdu SEA qualifiers but failed to see the same success at the God League Minor tournament, where they had to kneel down again as RR claimed a 2-0 win.
Cignal Ultra played well throughout the group stage, but their results cannot compare to what Reality Rift showed. That they not only stood up to TNC Predator but defeated them 2-0 speaks louder than words and is one of the two reasons why we like RR in this matchup, the other being the better head-to-head record.
Prediction: Reality Rift to win – -222.22 at BetOnline
Fnatic vs TNC Predator
Tuesday, December 3
The second semi-final of the DreamLeague Season 13 SEA qualifiers will feature two regional heavyweights in TNC Predator (-175.44) and Fnatic (+125).
Fnatic entered the DreamLeague Major qualifiers with all guns blazing and conquered all comers in Group B to secure the top seed with a perfect 4-0-0 record. They are aiming at five clean sweeps in a row, but TNC Predator are a different beast compared to what Fnatic have faced so far.
SEE ALSO: ESPORTS BETTING SITES
While their upcoming opponents cruised through the groups, TNC Predator dropped the ball against Geek Fam (1-1) and Reality Rift (0-2). They did enough to claim second spot in Group A, but there doubts as to whether TNC are ready to take on an in-form Fnatic.
TNC and Fnatic have met twice this season, sharing one win apiece. Their last meeting came in May 2019 and a lot has changed since then, namely the addition of Damien "kpii" Chok and Park "March" Tae-won to TNC and the arrival of Kam "Moon" Boon Seng and Nuengnara "23savage" Teeramahanon at Fnatic.
While we expect a close bout which could go either way, the form and the odds about the underdogs are impossible to ignore. Whereas TNC slipped up twice in the group stage, Fnatic played perfectly and we will trust them to keep the momentum going.
Prediction: Fnatic to win – +125 at BetOnline