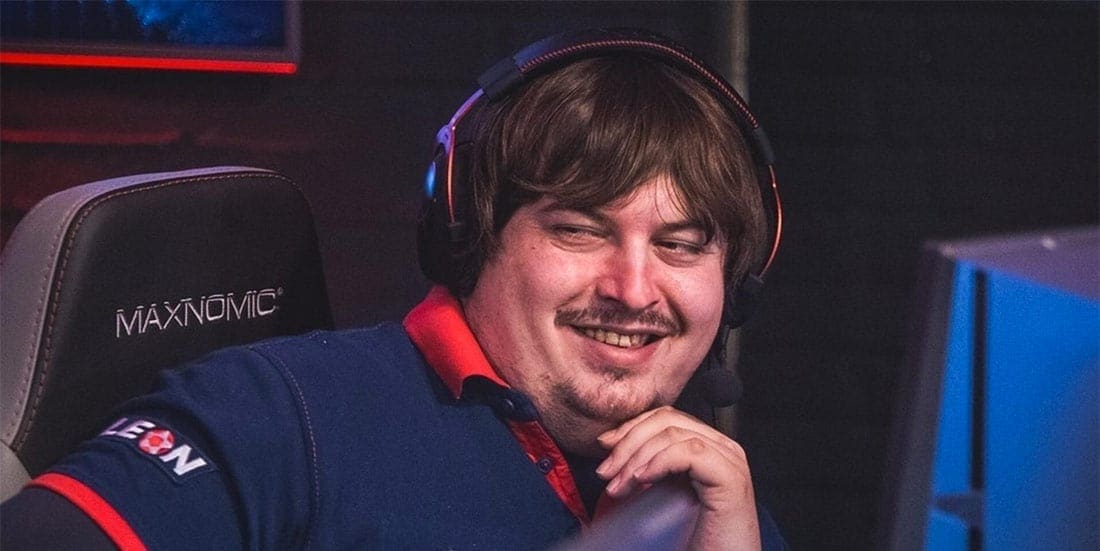 by in
Mihail "Dosia" Stolyarov has announced his return to the Counter-Strike esports scene with his own team, Mustang Crew, which will field an all-Russian roster.
Since stepping down from Gambit Esports in May 2019, the 31-year-old CS:GO legend has found himself out of competitive CS:GO action. Although Dosia teamed up with OneThree.TSG in early December 2019, his stay with the team was rather short-lived as he opted to return to Russia in January due to the coronavirus outbreak. Dosia did not play a single match during his stint in China, meaning his last appearance as a CS:GO professional was at the World Electronic Sports Games 2018 – World Finals in March 2019.
The lack of playtime and desire to return to the battlefield ushered Dosia to create his own CS:GO team, which will be comprised of only Russian players with the founder taking on the role of in-game leader.
Joining Dosia on his journey are ex-Vega Squadron member Pavel "hutji" Lashkov and former buaksib duo Nikita "fabi" Kvochkin and Sergey "Weird_1k" Tur. Rounding out the roster is 19-year-old up-and-comer Vladimir "la3euka" Shurygin, who has previously played for a few CIS-mix teams.
"I think at some point every experienced player starts thinking about creating a team," said Dosia.
"Being present both inside and outside the process provides a different view on the game, teamwork, strategy formation, among other things."
Dosia first appeared in the Counter-Strike scene in August 2007, but it was not until a year later that he turned Valve's tactical FPS title in his full-time occupation. Dosia began his career at AgAt and later played for tp.uSports, CMAX.gg, forZe, Meet Your Makers, Moscow Five and place2play.ru.
In October 2012, Dosia made his first appearance in Counter-Strike: Global Offensive at Esports Heaven: Vienna while playing under Nostalgie, who finished in the top eighth after losing to the decorated Ninjas in Pyjamas roster in the quarter-finals.
Dosia later played for Virtus.pro, Astana Dragons, HellRaisers and HS.GG, all the while building his renown as one of the best CS:GO players in the world. He was officially confirmed as such in early 2014 when HLTV declared Dosia as the fourth-best CS:GO player of the previous year.
Despite his fame on the battlefield, it was not until he joined Gambit Esports in January 2016 that Dosia rose to global prominence and established himself as a legend of Counter-Strike esports.
Dosia won a plethora of titles with Gambit, including Adrenaline Cyber League 2016, DreamHack Open Winter 2016, DreamHack Open Austin 2017 and ROG Masters 2017. His victory at PGL Major Kraków 2017 alongside Dauren "AdreN" Kystaubayev, Abay "Hobbit" Khasenov, Rustem "mou" Telepov and Danylo "Zeus" Teslenko is one of the most celebrated underdog runs in the history of Counter-Strike Majors.
Now Dosia is set to continue his legacy at Mustang Crew, who made their debut appearance in the qualifying stage of LOOT.BET Season 6 on Thursday with a 0-2 loss to BLUEJAYS. Their next fixture is slated for Friday, when they will meet with Team Singularity.