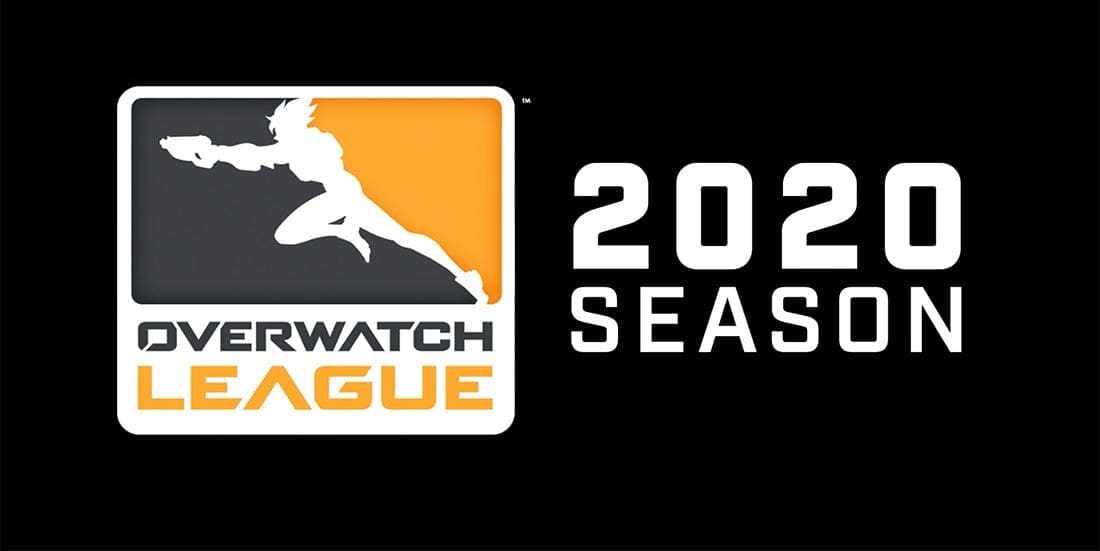 by in
CHENGDU HUNTERS vs SEOUL DYNASTY OWL BETTING & MATCH DETAILS

OWL Betting Odds:
Hunters +237 at BetOnline | Dynasty -344.83 at BetOnline
OWL Betting Lines:
Hunters +1.5 at +101 | Dynasty -1.5 at -136.99
When:
July 25, 2020 at 17:00 KST
Watch Live:
Twitch, Youtube
CHENGDU HUNTERS vs SEOUL DYNASTY OVERWATCH LEAGUE 2020 BETTING PREVIEW
Seoul Dynasty will look to claim their first win of July when they face Chengdu Hunters on the second day of Week 25 in the 2020 Overwatch League (OWL).
The Dynasty were stunned by Hangzhou Spark last week, failing to stack up with their opponents on Busan-Control (2-0), Temple of Anubis-Assault (2-1) and Route 66-Escort (4-3). Even though the match was not as one-sided as the 3-0 scoreline would suggest, Jinmo "tobi" Yang and his crew were never close to taking control of the game due to their lack of coordination, somewhat iffy composition, and Minho "Architect" Park's phenomenal performance.
Seoul now sit at the bottom of the Asian OWL standings, meaning they desperately need to win here to avoid entering the Countdown Cup as one of the lowest seeds in the region. That might be easier said than done, since they are facing a team who showed significant improvement with their 3-2 win against New York Excelsior last week.
Recommended!
Chengdu Hunters turned many heads with that result last Saturday. Even though one win alone will not save their season, it marks a huge step in the right direction for a team who have won only five games out of 19 played this season.
Besides holding the tag as one of the weakest sides in the league, Chengdu are also recognisable for anti-meta drafts that force their opponents to venture out of their comfort zone. This makes the Hunters a dangerous team to face, as it's nearly impossible to prepare for what they will throw at you.
Chengdu's coaching setup is highly unorthodox, with Chang "Ray" Chia-Hua and Wu "Dokkaebi" Xiuqing sharing the duties of head coach. While having two lead strategists might seem like a positive thing, it often leaves the Hunters looking disorganised and tactically scattered on the battlefield.
CHENGDU HUNTERS vs SEOUL DYNASTY OVERWATCH LEAGUE 2020 BETTING PREDICTIONS
Seoul Dynasty are priced a massive favourites for this bout, and it is hard to argue with that. However, we can't ignore Chengdu Hunters' win over the Excelsior, nor can we forget about their 3-0 win against the Dynasty in May.
Seoul are the stronger team on paper, but they are nowhere near perfect and need to fix many aspects of their game. One thing the Dynasty need to address is their unorthodox strategies and compositions, which, as seen last week, don't do them any good.
Going back to the basics would do wonders for Seoul. As a proof of that, we can look at Chengdu's last fixture against New York, where they put their best players on their signature heroes and played arguably their best game of the season.
The Dynasty have shown their synergy is a bit shaky, and the same can be said about their shot-calling. The individual quality is still there, but strong players who don't play like a cohesive unit can only take you so far.
We think most Overwatch betting sites are underestimating the Hunters. Their record this season is by no means phenomenal, but neither is the Dynasty's.
Out of 44 maps played this split, Seoul have lost 26 for a win rate of about 41%. They have also given up 10 maps in their last five games and 22 out of their last 10. The Dynasty have consistently lost at least two maps per game in recent weeks, so we don't need to think twice about backing the Hunters to cover the +1.5 map handicap.
Chengdu Hunters +1.5 maps