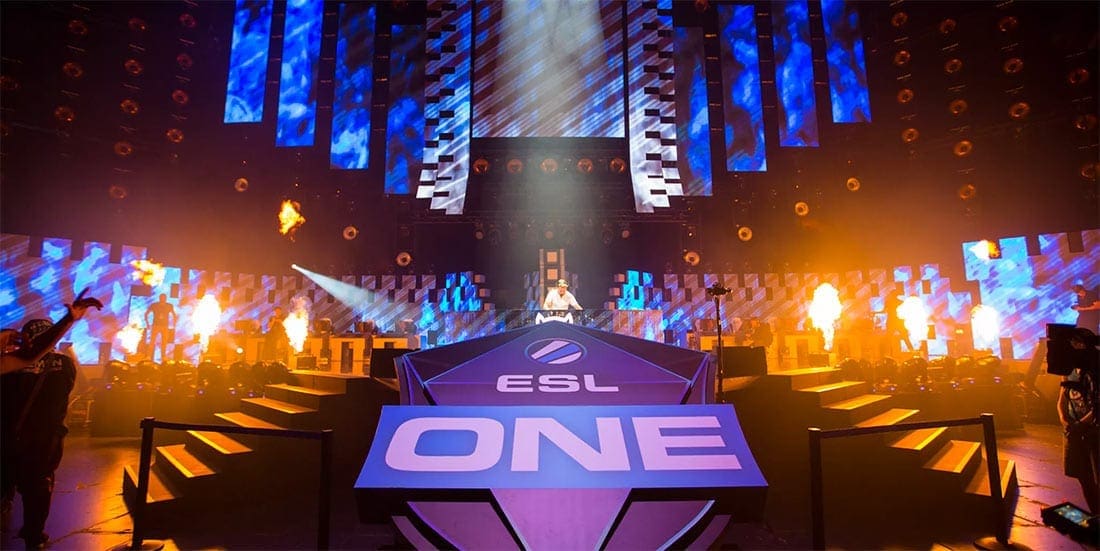 by in
CDEC GAMING vs ROYAL NEVER GIVE UP DOTA 2 BETTING & MATCH DETAILS

Dota2 Betting Odds:
CDEC -105.26 at BetOnline | RNG -128.21 at BetOnline
Dota2 Betting Lines:
CDEC +1.5 at -322.58 | RNG -1.5 at +226
When:
June 3, 2020 at 19:00 CST
Watch Live:
Twitch (https://www.twitch.tv/esl_dota2)
CDEC GAMING vs ROYAL NEVER GIVE UP ESL ONE BIRMINGHAM 2020 – ONLINE: CHINA BETTING PREVIEW
CDEC Gaming and Royal Never Give Up will duke it out for a spot in the upper bracket finals and a guaranteed US $8,000 windfall when they meet this week in the ESL One Birmingham 2020 playoffs.
CDEC failed to impress through the early months of 2020. They finished eighth at the ESL One Los Angeles 2020 China Closed Qualifier, second in China Dota2 Development League Season 2 and third at the CDA League Season 1: Qualifier.
In April, CDEC picked up the pace and saw more success at the DPL-CDA Professional League Season 1 – Qualifier and Promotion series, although they faced only weaker Dota2 esports teams in those events. In May, CDEC finished seventh-eighth at OGA Dota PIT 2020 Online: China, ninth-16th at the ESL One Birmingham 2020 – Online: China Open Qualifier, first at the ESL One Birmingham 2020 – Online: China Qualifier, and sixth at DPL-CDA Professional League Season 1.
Despite their subpar performances at most of their top-tier events, Guo "Xm" Hongcheng and co. showed remarkable quality at the China Dota2 Professional League Season 2. There, they picked up big wins against ViCi Gaming (2-1), Invictus Gaming (2-1) and EHOME (2-1) en route to third place in the group stage. CDEC couldn't back it up in the playoffs, however, losing to PSG.LGD in a reverse sweep and then bowing out with a 0-2 loss to Team Aster in the lower bracket.
CDEC have been plagued with inconsistency, but the same can be said for Royal Never Give Up. Over the last week, RNG defeated Longinus, Aster and ViCi but lost to PSG.LGD twice and went down to Invictus in the China Dota2 Pro League Season 2 semi-finals. In the week prior, RNG lost to CDEC and Aster but defeated Sparking Arrow Gaming and Keen Gaming.
Throughout the ESL One Birmingham group stage, Royal Never Give Up defeated Longinus (2-0) and Aster (2-0) but narrowly lost to PSG.LGD (1-2), while CDEC defeated EHOME (2-1), Invictus Gaming (2-0) and Sparking Arrow Gaming (2-0).
CDEC GAMING vs ROYAL NEVER GIVE UP ESL ONE BIRMINGHAM 2020 – ONLINE: CHINA BETTING PREDICTION
These teams last met on Monday, May 18, when CDEC Gaming came away with a 2-1 win. Although Xm and his men lost one map, they outshone Royal Never Give Up and ended the series with an aggregate 91-48 kill score and a combined gold lead of more than 12.4k.
Since both sides have put up plenty of iffy displays in recent weeks, this match seems like it can go both ways. While RNG have looked the better team of late, they may struggle against a CDEC outfit who have won at least one map against them in their last two meetings.
We expect another close series between these two, so we would steer clear of the outright winner and handicap bets. The map line, however, becomes very appealing.