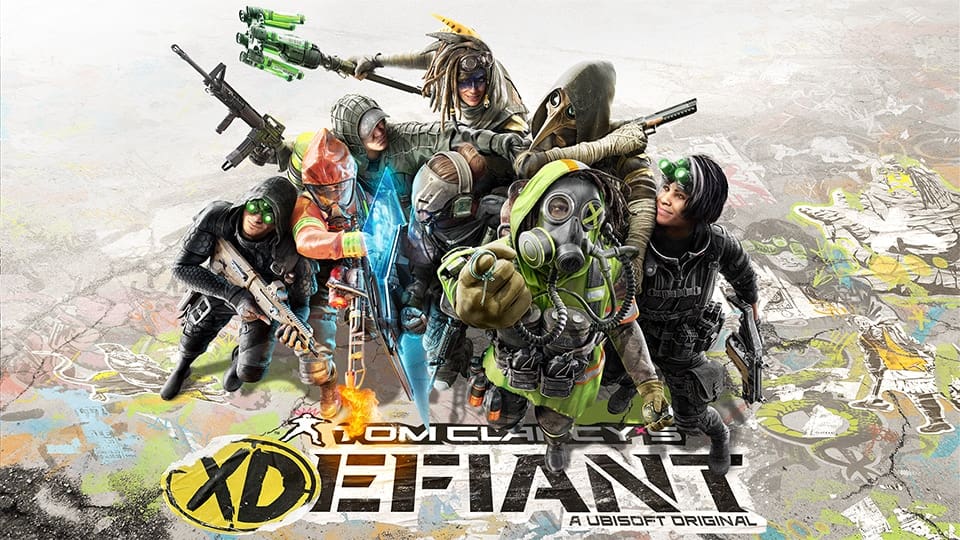 by in
Despite the fact that XDefiant is still in the closed beta stage of development, there are early indications that the game's developers, Ubisoft, are on the right track.
Having played the XDefiant closed beta for a relatively short period of time (approximately three hours of gameplay), and we at eSportBet.com have decided to share our thoughts on the game and why it could become Call of Duty's main rival.
Ubisoft's development team, led by ex-Infinity Ward executive producer Mark Rubin and former CoD world champion Patrick "ACHES" Price, aims to bring back the "traditional" Call of Duty experience with XDefiant.
XDefiant includes several design choices that the Call of Duty community has been requesting in recent years, such as no skill-based matchmaking, pre-game map voting, and an old-school mini-map.
Following the release of the closed beta less than a week ago, many players and Ubisoft partner streamers have begun to notice one particular feature.
Want to address and provide context for everyone to see and give feedback. So, this is currently by design. The reason for this is to stop egregious spam behavior. However we do not want to limit the player from utilizing great movement, as I'm sure you've seen (cont.) https://t.co/ujuKAiLpOD

— PATTYP (@ACHES) April 17, 2023
The XDefiant development team purposefully included a feature in the game that will penalise a player's aim if they repeatedly jump and crouch before shooting enemies.
This feature is referred to as "snaking" in Call of Duty: Modern Warfare 2, and players can quickly change head levels to abuse pieces of cover to peak at enemies with little to no consequence.
In the comments section of his Twitter post, ACHES explained that the developers are attempting to find a "sweet spot" for the penalty.
"The goal is simple, prevent abusive play while maintaining a fun and fluid aspect of gameplay that we all love: movement," he said.
According to SullyGnome, XDefiant has amassed roughly 2.8 million hours watched and averaged over 38,000 viewers on Twitch.tv since entering the closed beta stage from April 15-18, which is less than 200 viewers away from reaching the 100,000 maximum viewer mark.
Modern Warfare 2, on the other hand, amassed 2 million hours watched and over 28,000 average viewers, with those figures inflated by official Call of Duty League matches.
We understand that a new game with a lot of hype surrounding it will draw eyes, but these numbers are for a closed beta, and they are higher than the numbers for professional matches in Call of Duty: Modern Warfare 2.
XDefiant is also capitalising on many CoD players' disappointment following the season three launch last week.
Overall, XDefiant is giving long-time Call of Duty players what they've been asking for, with new features and a fresh take on a first-person shooter, but the Call of Duty brand has been built from the ground up.
The CoD brand is comprised of 19 different titles and has dominated the console and PC first-person shooter market for over a decade, so it is not going anywhere anytime soon, but it will be very interesting to see what happens when the full XDefiant game is released.