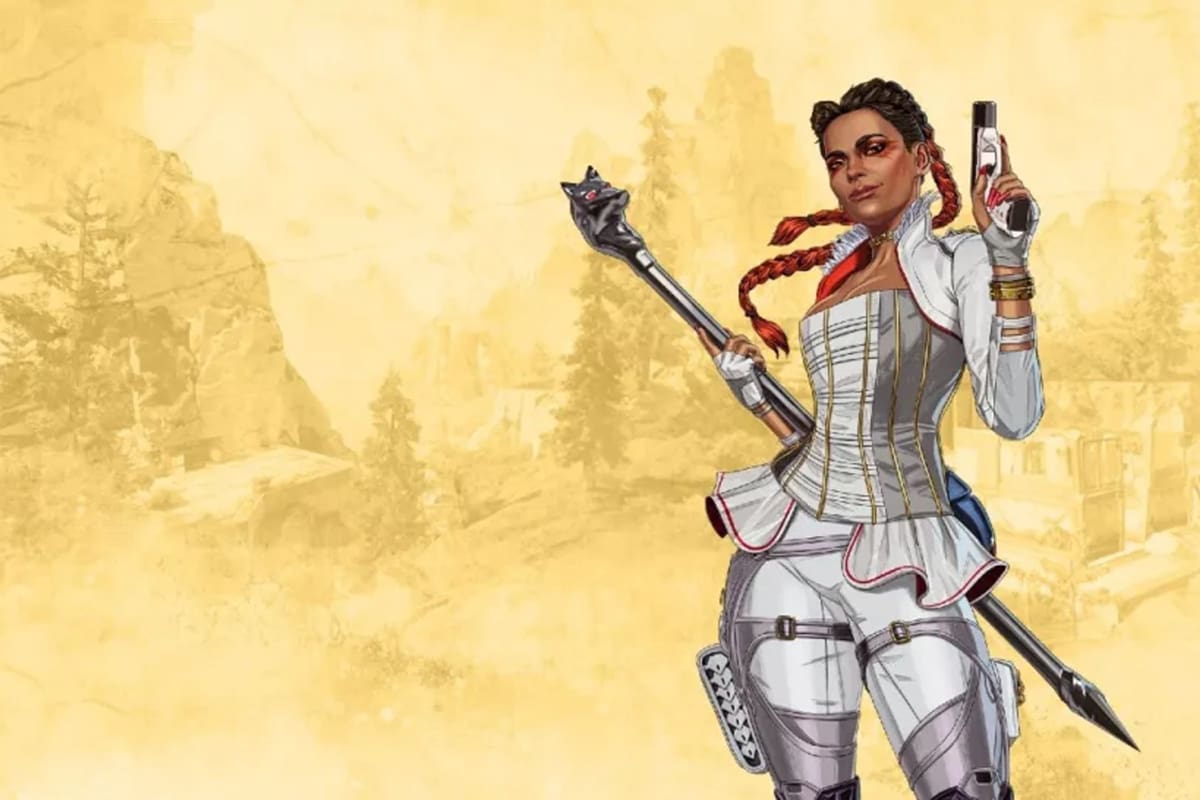 by in
Apex Legends Mobile was released last month and ever since has been making rounds and swiftly emerged as one of the most popular iOS and Andriod titles. The greatest content update for the mobile battle royale, titled "Cold Snap," is today. Patch 1.5, which will include the new Cold Snap content as well as a completely new legend, is set to be released today. Loba, a popular character among Apex Legends players on PC and console, is ready to make his mobile debut.
Players using their mobile devices can now try out almost everything that Cold Snap has to provide starting from today. The update adds the Climatizer town takeover to World's Edge, a popular POI among Apex's PC and platform gamers. The Climatizer will cycle during matches, covering areas of the map in snow. A new throwable frost-based grenade that does not just strike the enemy but also slows them when it explodes, a frosted loot box that contains diamonds that can be used to purchase things in the game's seasonal shop, are all included in the takeover.
Cold Snap also adds a limited time mode and combat pass. The new Shotguns and Snipers modes are part of Armed and Dangerous. Shotguns and snipers can be used at close or broad range. The game's battle pass features iced gun skins, weapon charms, and more. The Battle Pass Premium grants 3 legend skins, emotes, 2 weapon skins, 800 Syndicate Gold and banners. Battle Pass Premium Plus adds 80% more battle pass gain, a restricted avatar frame, and a 500,000 BP encounter, or 10 battle pass levels.
New Legend: Loba
Loba which is the update's highligh will be available in Apex Legends Mobile on June 16, just after Cold Snap. Loba may be purchased from the in-game store or activated at battle pass level 25.
On mobile, the Outlands' most elegant bandit has a slew of new tricks. Her legend growth benefits include the skill to take player banners from a distance, just like she can steal the treasure.
Numbers of features possessed by the legend is the ability to steal and it has a clever escape method to stay safe or put herself in strategic and advantageous spots. Her passive eye for quality can spot epic and legendary items through walls, the range is just like Black Market Boutique; Tactical-Burglar's Best Friend, teleport swiftly by throwing your Jump Drive bracelet with a thirty-second cool down; Ultimate-Black Market Boutique, to transport surrounding loot to your inventory. Legends can carry two items each,
Moreover, with the introduction of Loba, game play will be modified. Battle pass adjustments are coming. Players with the pass can get extra goodies and rewards.