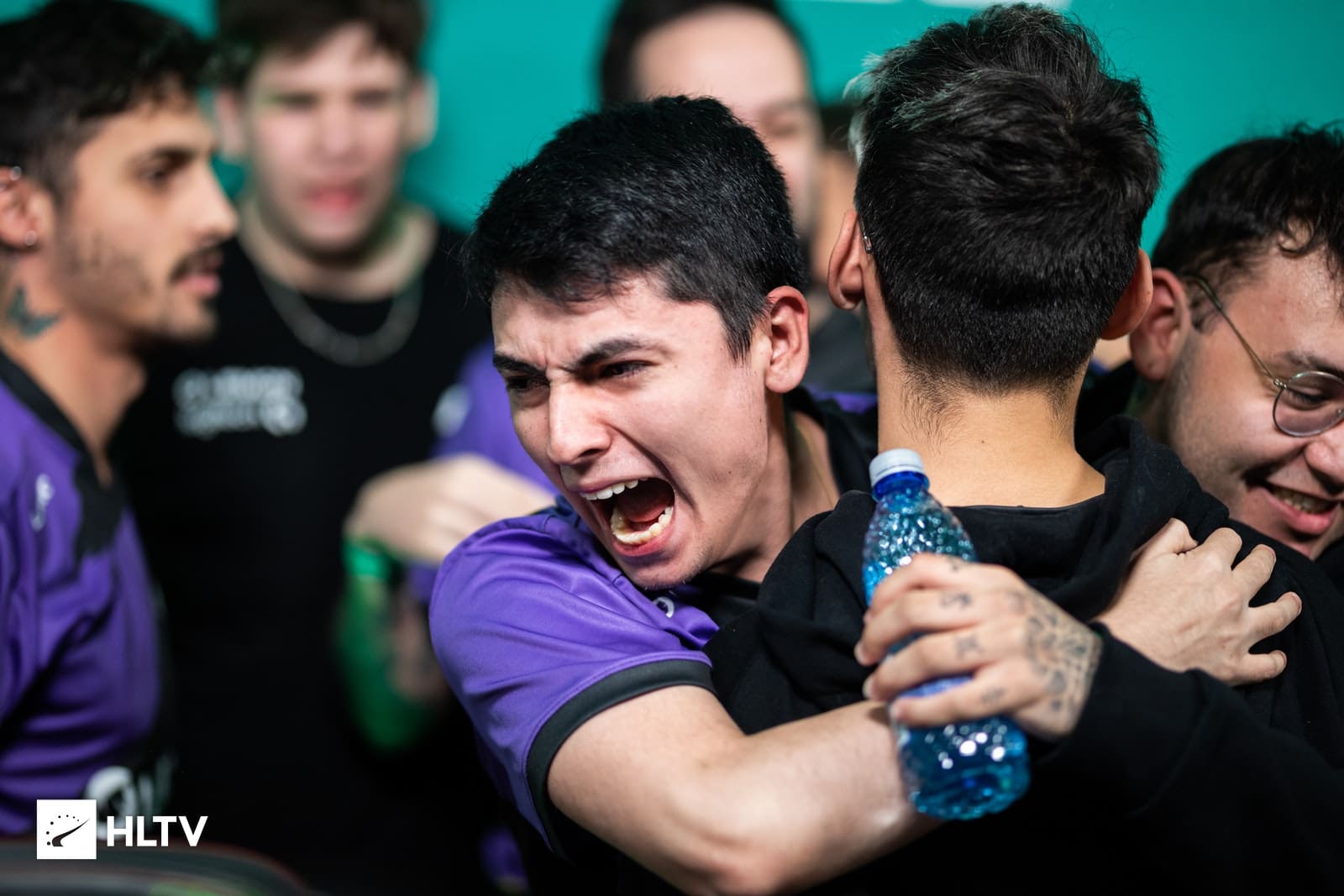 by in
9z clinched the last Americas spot for the PGL Major Antwerp 2022 after their win against paiN.
With that result, they will be the first non-Brazilian South American to feature in the 2022 Major.
Earlier this year, the team lost two important pieces of their roster, one of who is a Brazilian. However, it seemed like things have panned out well for the team so far as they embark on a record-setting journey. The team is currently made up of two Argentines, two Uruguayans, and a Chilean.
Their journey to the 2022 Antwerp Major was not an easy one, as they started the American Regional Major Ranking rather poorly. They lost their first two games MIBR and Evil Geniuses before turning things around.
Despite their slow start, they went on a spree, winning their last three games of the Swiss Stage. In the 6th-8th place decider bracket, they exacted revenge against Evil Geniuses to advance to the next round.
After the first two maps were evenly split, 9z approached Overpass with a vengeance. Although it was a closely-contested battle, they eventually beat paiN 16-14.
Their qualification was guaranteed after a mauling of paiN, who was their only obstacle from reaching the Major. Impressive performances from Franco "dgt" Garcia, David "dav1d" Maldonado, and Luca "Luken" Nadotti made the difference for 9z.
Reverse sweep completed! @9zTeam is the final Americas team to qualify for #PGLMajor

🇦🇷 @LuknCSGO
🇺🇾 @dgtcsgo
🇨🇱 @dav1dcs1
🇺🇾 @maxgzez
🇦🇷 @roxfps pic.twitter.com/vSlgTMFVEe

— HLTV.org (@HLTVorg) April 15, 2022
The South American mix was determined to extend their winning streak to five series' and they achieved that with a sweep. They had their way with paiN on Mirage, but it was a different story on Dust2.
PaiN was determined to not go down easy, forcing overtime in an attempt to steal a map. However, 9z maintained perfect composure and closed out the game 19-17. Although they were the heavy esports betting favorites on GGbet esport bookmaker with a moneyline odd of $1.14, their victory did not come easy.
Although 9z have qualified for Antwerp 2022, they had no share in the $50,000 prize pool. It was shared among the first four teams, with first-placed FURIA taking half of the pot.
The event was completed in four days, and teams will have some time to rest up and prepare for the Antwerp Major coming soon.
What teams made the cut for the PGL Antwerp Major 2022?
Earlier in the week, Imperial Esports secured their spot in the competition with a 2-1 series victory over Party Astronauts. They were the third team that qualified from the American RMR, behind FURIA and MIBR.
They have done it! @imperialesports are the third team to secure #PGLMajor Antwerp spot

🇧🇷 @linfnx
🇧🇷 @FalleNCS
🇧🇷 @fer
🇧🇷 @Boltz
🇧🇷 @vini_csgo pic.twitter.com/K32wBDjk9e

— HLTV.org (@HLTVorg) April 13, 2022
Imperial Esports, Complexity Gaming, and Team Liquid are the three other teams that made the cut, finishing ahead of 9z in chronological order.
Complexity, Liquid, and 9z will compete in the PGL Major Antwerp 2022 Contenders Stage, while Imperial and MIBR will compete in the Challengers stage. Added to their $25,000 share of the prize pool, FURIA will compete in the Legends Stage.
The tournament will kick off May 9, with 24 teams fighting for a piece of the $1,000,000 prize pool and points for the Pro Tour and BLAST Premier.