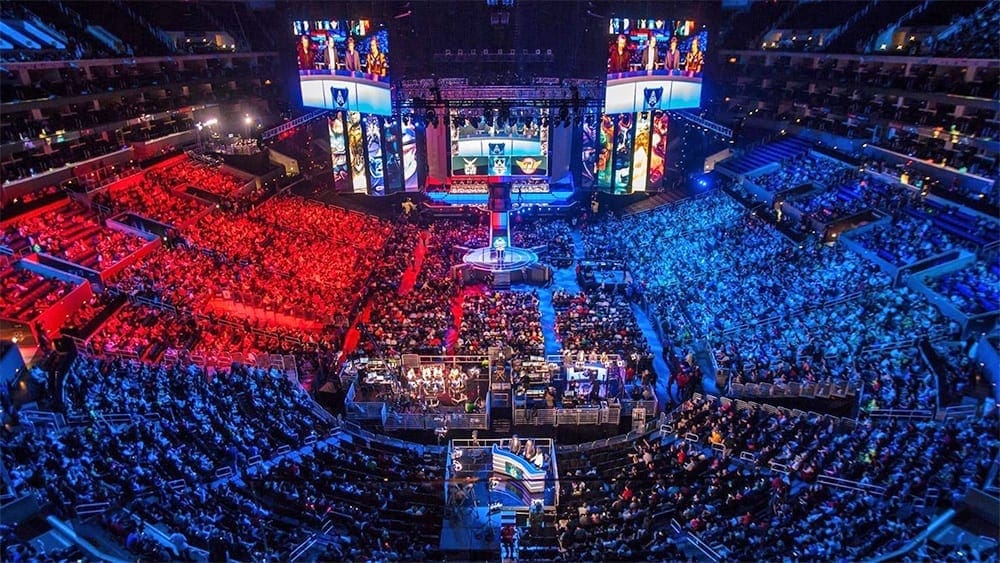 by in
7MORE POMPA TEAM vs K1CK NEOSURF LOL BETTING & MATCH DETAILS

CSGO Betting Odds:
Pompa Team +196 at BetOnline | K1CK -277.78 at BetOnline
CSGO Betting Lines:
Pompa Team -1.5 at -163.93 | K1CK +1.5 at +120
When:
August 11, 2020 at 15:30 CETST
Watch Live:
Lolesports, Twitch
7more7 Pompa Team and K1ck Neosurf will clash in the semi-finals match of Ultraliga Season 4 where one of the two Polish League of Legends teams will secure a spot in the European Masters (EM) 2020 Summer Main event, while the losers will be sent in the Play-In stage for Europe's premier semi-professional tournament.
7more7 Pompa Team (formerly devils.one) have finished the Ultraliga Season 4 regular season in second place with a 10-4 record, which sat them two wins behind the reigning champions AGO Rogue, and one W ahead of Komputronik H34T and their next opponents K1CK Neosurf.
Even though the expectations for Jakub "Sinmivak" Rucki and his team were to secure the top seed, it's difficult to be overly-critical about their performances. Throughout the split, Pompa Team lost only four games, two against AGO Rogue and two against Illuminar and while it's somewhat shocking to see Pompa Team go 0-2 against Illuminar who ended the split in fifth, there is always bound to be one team that will cause you problems and in case of Pompa that team was Illuminar.
It is also worth noting that Pompa Team are entering this bout with a 5-2 run. In their last seven, Sinmivak and co. defeated Komputronik H34T, PRIDE, piratesports, and K1CK, but had to admit defeat to AGO ROGUE in the final match of the regular season (0-1) and in the second round of playoffs (0-3).
Individually, 7more7 Pompa Team look very solid. Their ADC Robert "Bullet" Pruchniewski ended the regular season with the fourth-highest KDA (6.5) in the league while their mid laner Mateusz "Czajek" Czajka managed a sixth-highest KDA (6.13), which is also the highest mark out of all players in his role.
Top laner Sinmivak (4.62), support Łukasz "Pyrka" Grześkowiak (4.36) and jungler Bruno "Bruness" Freund (4.22) managed slightly lower marks than their teammates, albeit they were still one of the best individuals in their respective roles.
Looking to stop 7more7 Pompa Team's roster en route to their first Ultraliga grand finals appearance will be K1ck Neosurf, who had a solid run through the Season 4 regular season, albeit losing both of their meetings with Sinmivak's squad.
Throughout the regular season, K1ck managed a 9-5 run, which includes a 0-2 head-to-head record against Pompa Team and three 1-1 records against PRIDE, Illuminar and AGO ROGUE.
K1ck emerged as one of the only two teams in the league, besides Komputronik H34T that have managed to defeat AGO ROGUE at least once, which is a praiseworthy achievement on its own. Having said that, Lucjan "Shlatan" Ahmad and his team looked a bit inconsistent ahead of the playoffs and managed a 4-3 run.
After defeating Gentlemen's Gaming and piratesports in Week 5, K1ck lost to Illuminar and Pompa Team in Week 6, before managing to bounce back with a wins against AGO ROGUE and Komputronik H34T. Ending the regular season with a loss in a tie-breaker rematch with Komputronik H34T.
K1ck Neosurf did not stop at making their run through the fourth season of Ultraliga even more volatile with a 3-0 win against Illuminar Gaming in round one and 3-0 against Gentlemen's Gaming in round two of the playoffs. They they showcased immense potential, strong synergy and everything a team needs to derail AGO ROGUE en route to their second-consecutive Ultraliga title.
7More Pompa Team v K1CK Neosurf betting Predictions
Due to K1ck Neosurf's sudden resurgence in form in the playoffs, they are priced as massive favourites to claim a revenge win against 7more7 Pompa Team, which is not all too surprising.
Not only have K1ck improved as of late, it's also worth noting that their most recent clash with Pompa Team was very close and had star ADC Łukasz "Puki Style" Zygmunciak performed even slightly better that day, K1ck would have definitely had a better shot at claiming the Win.
The fans favourite Polish ADC, however, has improved significantly since then and recorded a 34/6/40 record (12.33 KDA) across the two playoffs series.
What's more, K1ck's mid laner Mateusz "Matislaw" Zagórski managed a 18.6 KDA and support Patryk "Mystiques" Piórkowski an outstanding 44.0, which are three strong reasons that make us believe K1ck are well prepared to avenge their losses to 7more7 Pompa Team and end the series with at least two maps to spare.