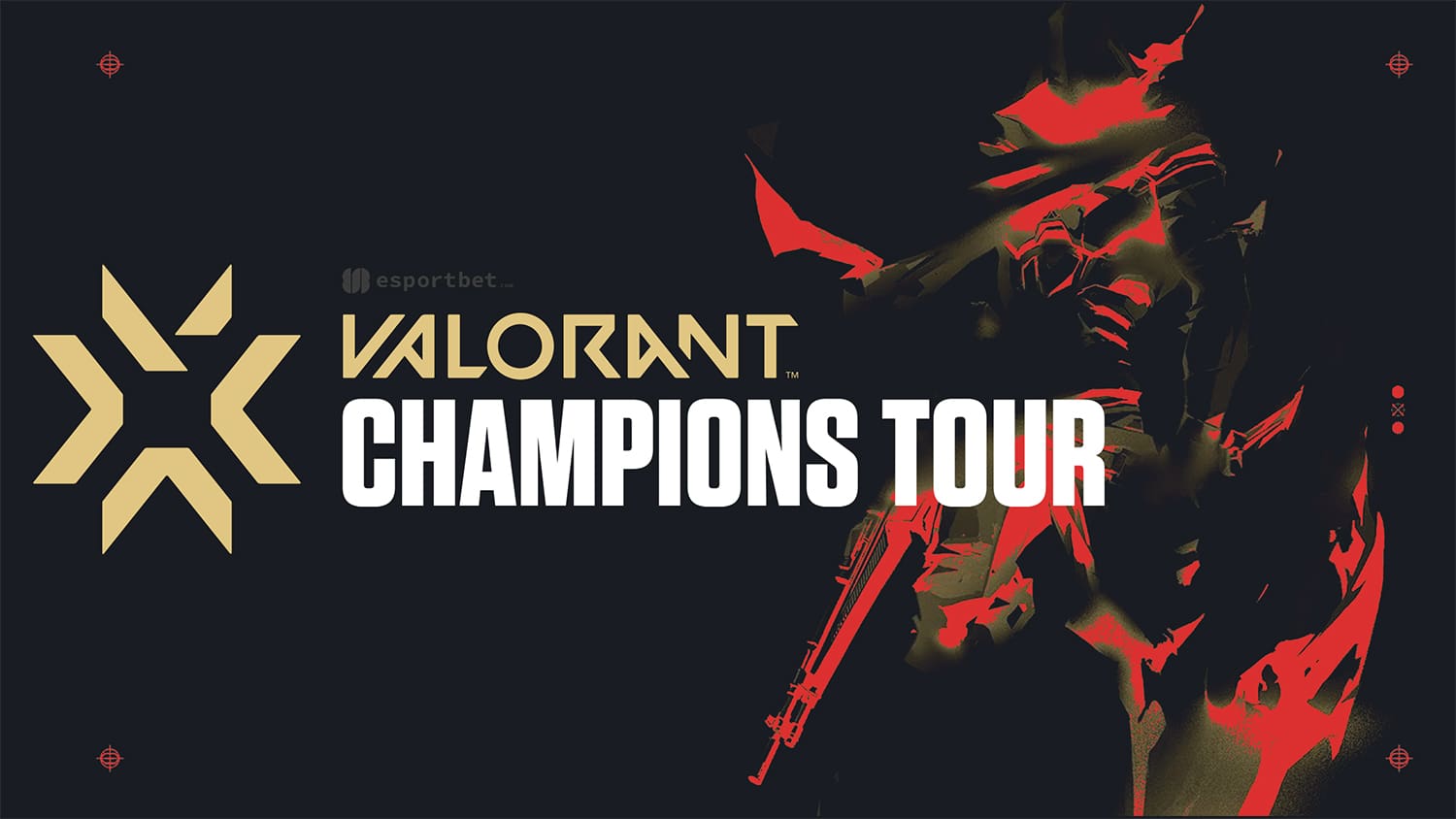 by in
The inaugural season of the Valorant Champions Tour (VCT) 2023 Americas League will kick off on Saturday, April 1, welcoming 10 partnered Valorant esports teams from the region vying for a spot at VCT Masters Tokyo and VALORANT Champions 2023.
Similarly to the VCT 2023 EMEA League and VCT 2023 Pacific League, the Americas League has a few strong candidates to hoist the trophy and a handful of outsiders expected to struggle. However, with most teams making significant changes to their rosters ahead of the 2023 season, it's tough to make any firm conclusions – even though the results at VCT 2023 LOCK//IN São Paulo can be used as a solid form guide.
Priced at +175 with BetOnline, reigning Valorant world champions LOUD lead the outright betting markets, followed by Leviatan (+350), NRG Esports (+400), and 100 Thieves (+500) as the leading candidates to make a splash this season.
---
2023 VCT LOCK//IN São Paulo results
The 2023 VCT season introduced many changes to the Valorant competitive scene, yet the most significant came in the major roster reshuffle. That was initiated by Riot Games not partnering with some of the strongest Valorant squads of 2022, leaving many top-tier talents without a home.
Despite the expected re-balancing of power in the region, LOUD made just two roster changes and retained their status as the strongest Americas Valorant team. Following an incredible run through the 2022 season, which culminated with LOUD winning VALORANT Champions 2022, the Brazilian squad didn't fail to impress at the start of the month.
In front of their home fans, LOUD made it to the grand finals of VCT 2023 LOCK//IN São Paulo and nearly completed a reverse sweep against Fnatic but lost in one of the closest matches in Valorant esports history. Regardless, a silver medal from the LOCK//IN tournament looks good next to LOUD's trophies from last season.
As the best-performing Americas team of VCT 2023 LOCK//IN, LOUD are naturally considered the strongest team entering VCT 2023 Americas League. However, considering all the talent entering the 2023 season, it's unfair to say that the Americas League is a one-horse race.
---
VCT 2023 Americas League roughie picks – 100 Thieves, Leviatan, FURIA
Outside the top contenders, there are a few teams that have the talent to compete for the VCT 2023 Americas League trophy if things fall into place.
100 Thieves (+500) are not quite in the upper echelon of the Americas, and they didn't impress earlier this month in São Paulo (5th-8th), but this is a solid team with a very high ceiling. Even though 100 Thieves have a lot of growing to do and need to figure out their role situation, this can be a great thing as it suggests that 100T can become much stronger by May.
Leviatan (+350) bolstered their roster by signing KRU Esports' two best players – Roberto "Mazino" Bugueño and Angelo "keznit" Mori – and looked good in Brazil. Unfortunately, we saw them crumble against top opponents, so even though this is still an incredibly talented team, Leviatan, like 100 Thieves, still need to grow.
FURIA Esports (+2000) crashed out of VCT 2023 LOCK//IN in the second round, which doesn't look good on paper. But their only defeat came against eventual champions Fnatic (16-18, 9-13), so it's hard to overreact to their rather underwhelming placement in the season-opening event.
People seem to be sleeping on FURIA solely because they didn't make it far in the LOCK//IN, but things would've looked much different had they not played Fnatic so early. At this price, FURIA look severely underrated.
---
VCT 2023 Americas League favourites – LOUD, NRG Esports
LOUD (+175) lead the outright betting markets, which doesn't sound too crazy given their success over the last 12 months. But there is no value backing them at this number.
Indeed, LOUD look like the strongest Americas team heading into the 2023 season, yet they're not untouchable. Looking at the outright betting odds, we don't see a reason why LOUD should be priced that much shorter than some of their main rivals.
NRG Esports (+400), who made it to the third round of VCT 2023 LOCK//IN, made quite a statement with their performance, which seems to have gone unnoticed. Their only defeat of the tournament came against LOUD, and even that was an incredibly close match (3-13, 15-13, 16-18) which could've easily gone the other way.
According to the outright betting odds, LOUD have a 36.4% chance of winning the league, whereas NRG Esports have a 20% implied probability of claiming the trophy. Seeing LOUD being priced nearly twice as likely to win the league doesn't look right.
---
2023 VCT Americas League betting predictions
LOUD can win VCT 2023 Americas League, and they might be the strongest squad ahead of the season, but at the offered odds with Valorant betting sites, NRG Esports look to be a far more appealing pick. We're also adding a longshot pick on FURIA to make the finals at +900, which is a surprisingly good offer for a team that is much stronger than what they've shown at VCT 2023 LOCK//IN.
FURIA Esports to reach finals
NRG Esports outright winner