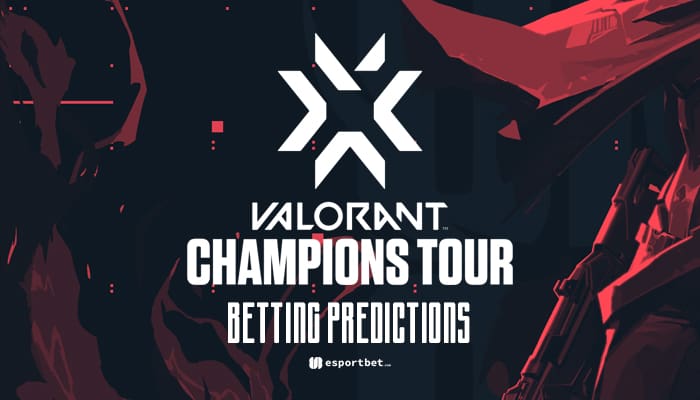 by in
ESB's free esports betting predictions for Thursday, April 13, include a pair of Valorant Champions Tour (VCT) EMEA League bouts. Here are our selections for KOI vs FUT Esports and Team Liquid vs Fnatic, with esports betting odds courtesy of BetOnline.
---
KOI vs FUT ESPORTS VCT BETTING & MATCH DETAILS

Best Odds:
KOI +100 at BetOnline | FUT -138.89 at BetOnline
When:
April 13, 2023 | 18:00 CEST
Watch Live:
Twitch (https://www.twitch.tv/valorant_emea)
With a 1-2 record and a -34 round difference, KOI are not in a great spot ahead of the next VCT 2023 EMEA League round. KOI's only victory of the season came on the opening day when they defeated Natus Vincere (0-2), which is impressive, but it doesn't change the fact that KOI lost the next two series.
A 0-2 defeat against Team Vitality and a 0-2 loss against Giants on Friday has pushed KOI down the power rankings, earning them the tag of a team that should do well, but has yet to find any serious traction.
FUT Esports are the complete opposite. They were viewed as one of the weaker teams in the league, yet still ended the first two weeks of action with a positive (2-1) record. In the opening week, FUT won against Heretics (2-0) and lost against Team Liquid (1-2), before adding a huge victory against Team Vitality (2-0) last Wednesday.
Considering FUT Esports' stronger record, it makes sense for esports betting sites to price them as the favourites for this affair, yet even -138.89 seems a bit high. KOI are a capable team, but their recent showings make it hard to trust them with our money.
---
TEAM LIQUID vs FNATIC VCT BETTING & MATCH DETAILS

Best Odds:
Liquid +175 at BetOnline | Fnatic -250 at BetOnline
When:
April 13, 2023 | 21:00 CEST
Watch Live:
Twitch (https://www.twitch.tv/valorant_emea)
Team Liquid and Fnatic will clash on Thursday for the first time since the first round of the VALORANT Champions 2022 playoffs, where the latter side won 2-0. The teams have made a few roster changes since, but even through the new signings, Fnatic retained their tag as the stronger Valorant esports team.
Fnatic are the only team ahead of VCT 2023 EMEA Week 3 who are yet to lose a series. They nearly slipped against BBL Esports (2-1), but the Black & Orange had to play the game without Emir "Alfajer" Beder, so even that shaky showing doesn't mean much.
Team Liquid are 2-1 with wins against FUT Esports (2-1) and Karmine Corp (2-0), while their single defeat came against Team Vitality (1-2) in the first week of the season. Even with that loss, Team Liquid are in a good spot and arguably up there with Fnatic as the leading candidate to win the league.
But as much as we can praise Team Liquid as one of Europe's top Valorant teams, Fnatic are on a whole other level, and with what they've shown lately, it might take a bit longer before any team stops Fnatic's win streak.