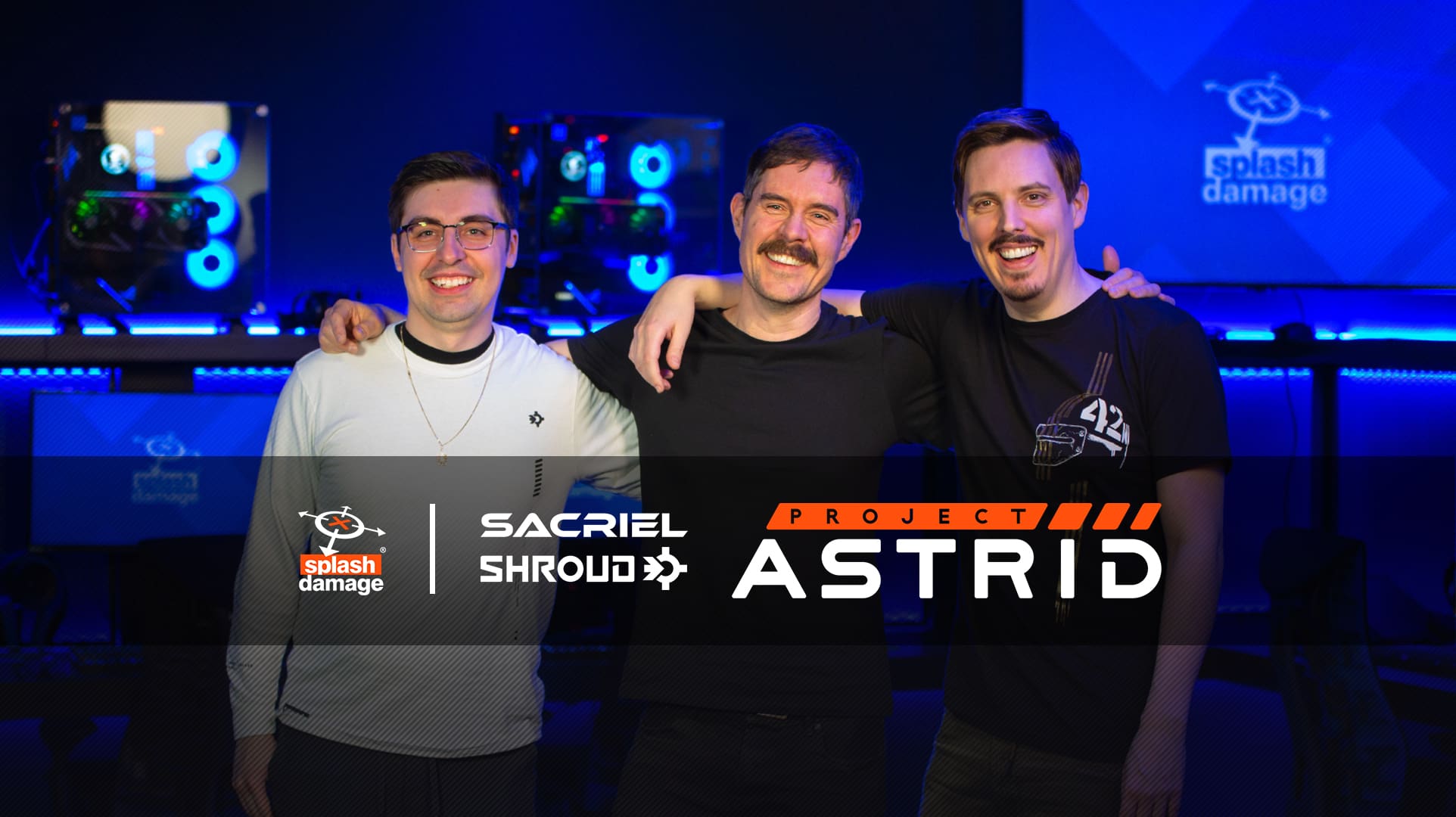 by in
Michael "shroud" Grzesiek, an ex-professional Counter-Strike player and one of the world's most popular Twitch.tv streamers, has teamed up with fellow streamer Chris "Sacriel" Ball and developers Splash Damage to start work on a new "open-world survival game."
Shroud and Sacriel are the latest content creators to team up with a game developer to support a new project, with "Project Astrid" set to combine the thoughts and ideas of both streamers and the Splash Damage team to create the new game.
Shroud announced the news on his Twitter account on Thursday, with the title "It's finally happening… We're making a game".
It's finally happening…

We're making a game. pic.twitter.com/jrC63CCETg

— Michael Grzesiek (@shroud) March 16, 2023
In the announcement, shroud added that it's been his dream to make his own game and that his goal is to "build the best game ever".
Through the announcement video, shroud explains that he feels his community wants to see a new game prioritise the importance of gunplay, and that Sacriel and himself "have refined a vision for what's next in the survival genre".
Sacriel also mentioned his dream of "going onto Twitch and seeing people playing a game that I have been a part of," with "Project Astrid" seeing two streamers collaborate with Splash Damage to create a game of their dreams.
"We have the ability to do something really new in survival, build an IP from the ground up," said Splash Damage creative director Lance Winter.
"Hopefully, this will be a one-in-a-million chance".
Shroud and Sacriel will serve as executive creators, providing "new insights into what fans and creators actually want from their gaming experiences", Winter said.
Splash Damage has only released two multiplayer games since their inception in 2001: Wolfenstein: Enemy Territory and Enemy Territory: Quake Wars.
The company has, however, worked on a number of franchises, including Doom, Gears of War and Halo.
Related Posts