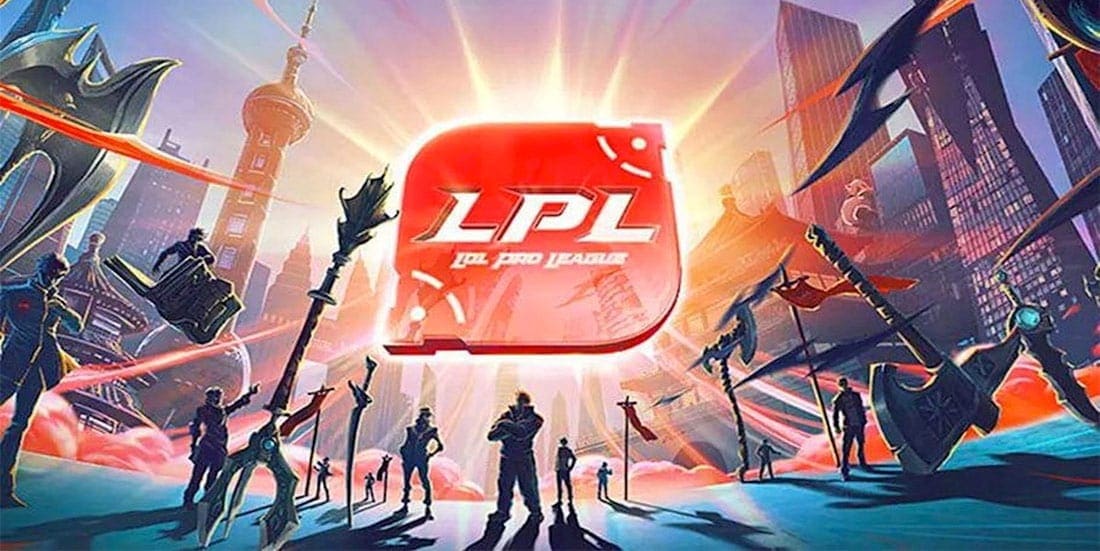 by in
The second week of the LPL Spring split is in full swing, with another two series scheduled for this Wednesday. Below we have provided our best bets for the Bilibili Gaming vs FunPlus Phoenix and Weibo Gaming vs Top Esports series, with odds courtesy of BetOnline.
---
BILIBILI GAMING vs FUNPLUS PHOENIX LoL BETTING & MATCH DETAILS

Best Odds:
BLG -357.14 at BetOnline | FPX +250 at BetOnline
When:
January 18, 2023 | 17:00 CST
Watch Live:
Lolesports, Twitch
The first game of the day will see two teams who lost their opening series 1-2 in week one, with one having a chance to level the ledger at 1-1, with the loser dropping to 0-2 to go behind the eight ball early in the split.
Bilibili Gaming seemed to be the better of these two teams in their week one matchup with the pre-split esports betting sites favourite, JD Gaming. BLG were able to push the reigning LPL champions to three games after they went down in a close first map, before cruising to a very nice win on map two. The third map between BLG and JDG has the early record for the longest game (47:54) and game with the most kills (43), which will be hard to top throughout the split, so BLG must be given a fair bit of credit and they could have easily won that series against JDG. If it wasn't for JDG's brilliance and overall talent taking over the final minutes of that map, we could be talking about BLG being 1-0 for the split.
As for FunPlus Phoenix, their defeat to Team WE has to be seen as a surprise when you consider that Team WE didn't register a single victory in the LPL Summer split last year. However, the FPX organisation could put the early season loss down to the fact that their roster has only been together since the middle of December. FPX will be looking for somewhat of response in this second series when they take on Bilibili Gaming, but they will need to improve massively to make this series a competitive one.
BLG will be short favourites in this series and they deserve to be off the back of their impressive first series, so we will be taking them at the match line of -1.5 maps with BetOnline.
Bilibili Gaming -1.5 maps
---
WEIBO GAMING vs TOP ESPORTS LoL BETTING & MATCH DETAILS

Best Odds:
WG +125 at BetOnline | TES -175.44 at BetOnline
When:
January 18, 2023 | 19:00 CST
Watch Live:
Lolesports, Twitch
The second series for the LPL Spring split on Wednesday will feature Weibo Gaming and Top Esports, with this series being the first for Weibo Gaming for this split and the second for Top Esports who won their first matchup over Anyone's Legend 2-0.
Weibo Gaming have made big changes to their roster with the addition Kang "The Shy" Seung-lok in the top-lane, Hung "Karsa" Hau-hsuan in the jungle and Li "Xiaohu" Yuanhao in the mid-lane, coming from top teams around the LPL. With the big roster changes and a new vision with their assistant coach, Lee "Easyhoon" Ji-hoon, being promoted to head coach for the upcoming LPL season, we expect to see big things from Weibo Gaming in the LPL Spring split. Even though their first game will be against one of the top teams, Top Esports, they should prove to be a top six team once again this split.
Top Esports will once again be a top team in the LPL for another year after adding Song "Rookie" Eui-jin from Victory Five, which means the loss of Zhou "Knight" Ding leaves less of a hole in the roster. Considering Rookie finished 8/0/17 after their 2-0 victory over Anyone's Legend, where TES absolutely destroyed the bottom-placed team. TES won the series in under an hour worth of game time, showing that the roster is coming together well, and they are working well as a team. Now that they meet Weibo Gaming, who is expected to be more of a challenge than Anyone's Legend, we should see the best of TES and we should see a very competitive series.
This series sets up to be a very good one, with star players on either side and both teams will be looking to get off to hot starts. We will be taking the overs in the total maps markets at -111.11.