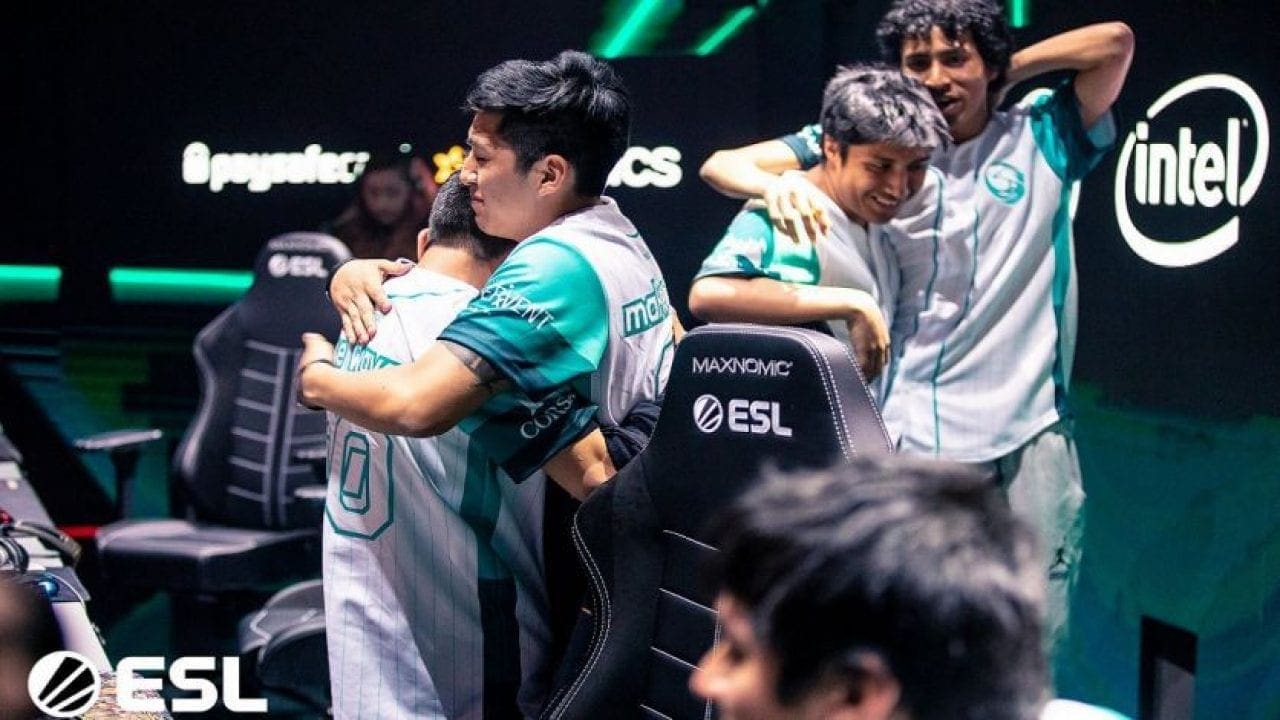 by in
North America Esports Betting News
After Just a Few Months, Swole Patrol Disbands
Swole Patrol, a team that came together not too long ago, has announced that the group is disbanding. The news is somewhat shocking as they've done well on the Counter-Strike: Global Offensive (CSGO) scene. In August, they ranked 52nd in the world, and their current standing is 35th.
Jordan "Zellsis" Montemurro, now a former member of Swole Patrol, tweeted that each member will make separate announcements regarding their future. However, he did cite the current CS:GO scene as a contributing factor. The group members also have different views and want to move in varying directions.
Asian Esports Betting News
Chinese LoL Super Sever Gains First Western Player
The notorious Chinese League of Legends Super Server has officially gained its first 'top 100' Western player, Bwipo of Fnatic. He's reported ranked 92nd with fellow teammate close behind at 141.
Other competitors, Caps, and Treatz are also climbing the ranks taking positions 114 and 145, respectively. It'll be interesting to see who else will join them and how far they'll climb the ladder. After all, they're locked in quarantine until Worlds starts on September 25; what better way to get solid practice in?
SEE: BEST CHINA ESPORTS BETTING SITES
Africa Esports Betting News
Namibia has Packed Esports Weekend Ahead
After a thrilling weekend with the Namibian Electronic Sports Association (NESA) national Dota2 tournament, this weekend will be just as exciting. During the game, competitors played to secure a spot in the top 5. These competitors will represent Namibia as the official esports team in international matches.
This weekend, NESA is hosting two online tournaments. One for eFootball PES 2020 and another for Tekken7. The finalists in the competitions will also be chosen to represent their country in international meetings. The game is tight, and the top spots are limited.
European Esports Betting News
Natus Vincere Roster Rebuild
Natus Vincere have been struggling through a challenging season and are making changes, even if it takes time. The team has put three of its players and the coach on the bench.
Pavel "9pasha" Khvastunov, Vladyslav "Crystallize" Krystanek, Nikita "young G" Bochko, and coach Andrey "Mag" Chipenko are all on the inactive Na'Vi roster fro the time being. The two remaining members, captain Alexander "Immersion" Hmelevskoy and Illias "Illias" Ganeev will continue representing the organization. However, there's no guarantee they'll make it to the new roster after recruitment.
Na'Vi COO, Aleksey "xaoc" Kucherov, says the process can take several months. He asks that fans be patient as it's a difficult time for the team and the departing members.
South American Esports Betting News
Beastcoast lands Betway Sponsorship
Peruvian Dota2 esports organization, Beastcoast, has landed a sponsorship from leading esports bookmaker Betway. Beastcoast has made significant accomplishments during regional competitions. The partnership is set for a one year deal, but it's a massive step forward for the South American Dota2 scene.
The esports industry in Peru is underdeveloped, so the Betway partnership is a step towards bettering the community.
Oceania Esports Betting News
Adio Chula Ends Spag and Sons Dominance
During five weeks of the Oceanic Esports Dota League Season 2, Spag and Sons have dominated. In the opening weeks, the team won most of their matches and drew a couple. The top results have them ranked at the top of the standings.
However, their total dominance has come to an end as Adio Chula, ranked third, beat them 2-0 in week six of the Oceanic Esports Dota League. The victory can be attributed to the latest roster recruit Buzzkin of C's Better. The two teams traded players as GACHI replaced Buzzkin at C's Better.
The addition of Buzzkin is proving to be an advantage to Adio Chula. Before they defeated Spag and Sons, they dominated Power of Friendship in back-to-back meetings. If they keep up with this performance, they could overtake Spag and Sons and end on the top.