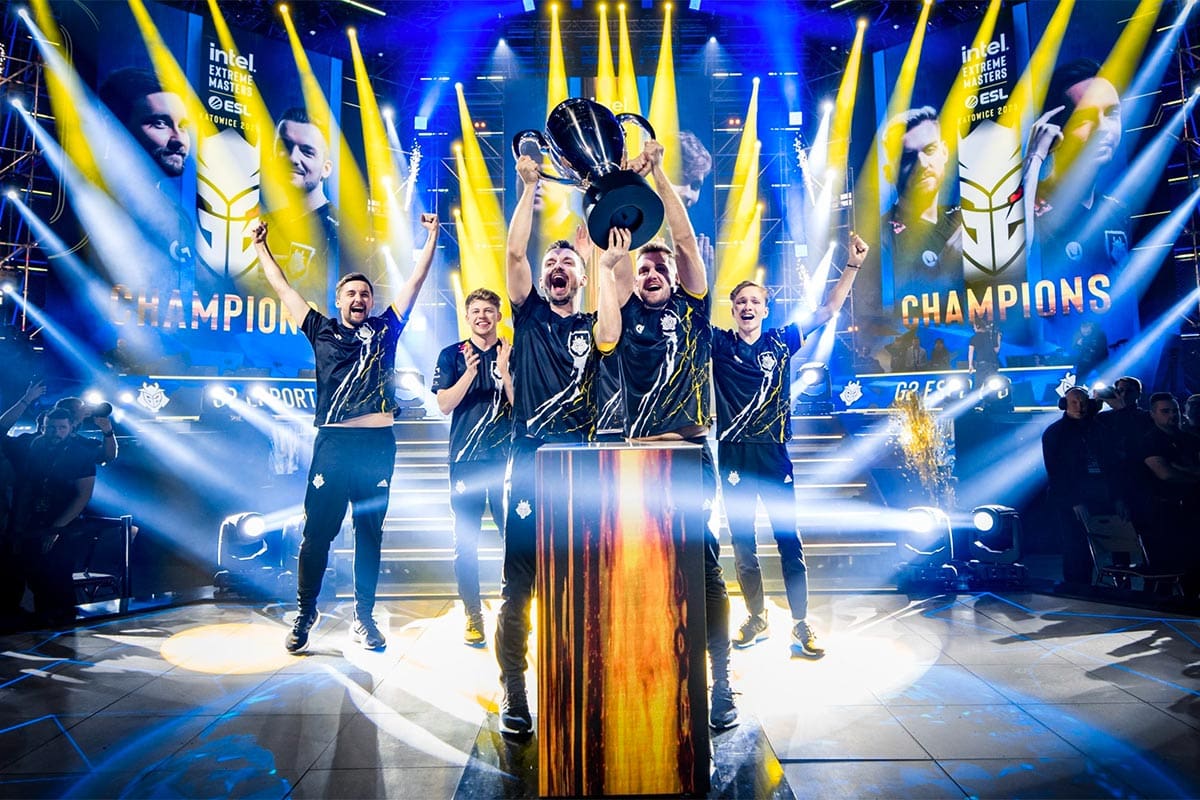 by in
The IEM Katowice 2023 CS:GO tournament wrapped up over the weekend, recording a remarkable drop in peak viewership figures. This comes shortly after the game broke its record for highest concurrent player count.
The event — one of the most important on the Counter-Strike esports calendar — generated a peak viewership of 712,534 during the final match, where G2 Esports defeated Heroic to claim the title.
READ: G2 Esports lift their maiden IEM Katowice trophy
In comparison, IEM Katowice 2022, which also had G2 in the final, reached a peak viewership of more than 1.1 million, signifying a 36% decrease this year. The 2023 tournament averaged 234,041 views, a 29% drop from last year's.
IEM Katowice 2023 also recorded lower hours watched compared to the 2022 tournament. The competition had significant drops in peak viewership across its Portuguese (38%), Russian (38%), and English (28%) language streams.
The most significant decrease by far happened in the Vietnamese language streams. Compared to last year's peak viewership of 155,380, the count was down by 88% this year. The cause can be traced to the shutdown of Nimo TV — a streaming platform owned by Huya which closed down in April 2022 in 14 countries as a result of financial troubles.
World No.9 FURIA were unable to scale past the tournament's play-in stage after being defeated by IHC Esports and BIG. Reigning champions FaZe Clan also underperformed in the tournament, failing to reach the playoffs.
Cloud9 failed to win a single match during the competition. Heroic, who have 276,000 followers on social media, were one of the least represented teams in Katowice.
G2 Esports emerged as the most popular esports team at the event, with 355,200 average viewers. The team also amassed the highest total hours watched at 6 million. Team Liquid came second in total hours watched, with 5 million, while NAVI were second in average viewership at 304,500. G2 Esports and Heroic beat both squads in the semi-finals.
IEM Katowice Major 2019 still holds the highest count for viewership, with 1.3 million peak viewers during the grand finals. Overall, PGL Major Stockholm 2021 remains the highest-viewed esports event in CS:GO, with an impressive count of 2.7 million viewers.
Regardless of the viewership decrease, IEM Katowice 2023 remains the seventh most popular Intel Extreme Masters event. It is also the fourth-highest IEM tournament to be held in the Polish city.
CS:GO's player base seems to be doing just fine despite the drop in IEM Katowice's viewership. On February 11, the game surpassed its all-time concurrent online player record after releasing Revolution Case.
Before IEM Katowice's semi-final matchups, CS:GO's online player count reached 1,320,219, beating out the previous record the game set in April 2020 by 12,000 players.