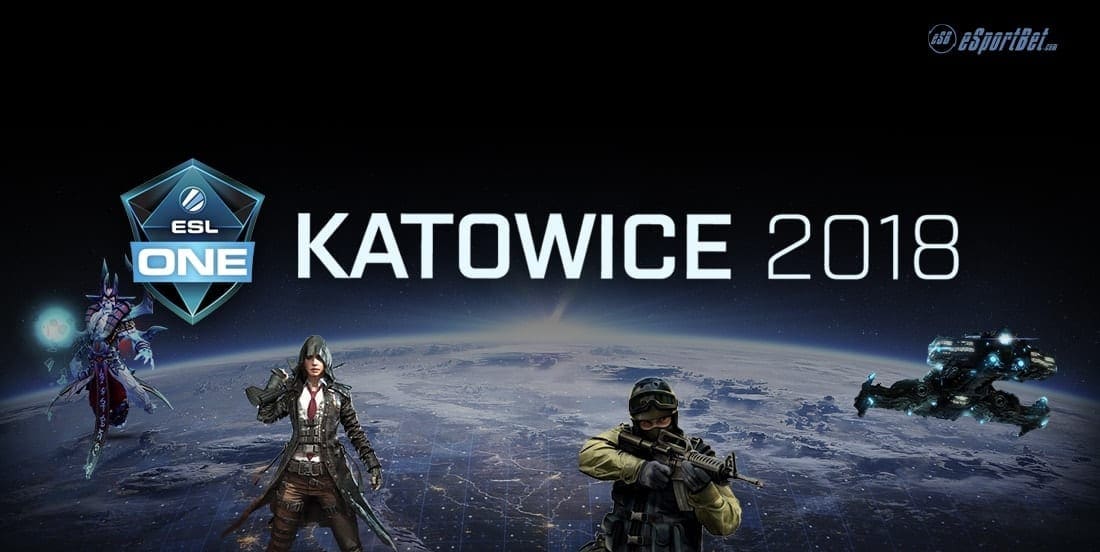 by in
The IEM Katowice StarCraft II round of twenty four is upon us. At this stage of the tournament, players have been broken off into four six man group stages. These groups will take on a round robin format with three players advancing from each group to the round of twelve.
IEM Katowice has been one of the most anticipated tournaments of the year, and as we enter the final rounds of this event StarCraft II players and fans the world over will be watching with bated breath to see the outcomes of these matches. With $400,000 up for grabs, this is definitely one of the most exciting StarCraft II events of the year.
Bet365 has extensive markets available on the IEM Katowice StarCraft II Ro24. Including markets on the outright winner of each group and outright tournament winner. NB: All odds in this article were accurate at time of publishing.
Group A
Showtime, GuMiHo, Dear, Maru, TY, Special.
Showtime and Dear are definitely going to have a very difficult time getting out of this group. TY and Maru should be heavily favoured to advance. As for the third spot it will probably be pretty tightly contested between GuMiHo and Special. Special has been in tremendous form lately, having a lot of great tournament success, including a deep run at the WCS 2017 Global Finals, where he made it to the semi finals before being eliminated by soO. He also had strong finishes at IEM PyeongChang, where he was again eliminated by soO, and WCS Leipzig before being bested by Serral. Gumiho for his part is an incredible talent, with an incredibly broad range of play, and someone who has been a top Korean player for a long time. This is sure to be a dynamic group with a lot of exciting games.
Best bet: Back Maru to win at +275 with BetOnline
Group B
uThermal, Dark, Innovation, Hurricane, Solar, True
Dark and Innovation are clearly massive favourites to make it out of this group, as they two of the very best players in the world at the moment. Innovation has won an incredible amount of money playing StarCraft, winning three GSL titles, as well as GSL vs the world and many other tournaments. Innovation is also a former world champion. Dark has also had considerable tournament success, finishing second in the 2016 Global Finals, winning $100,000 as well as countless other strong finishes. uThermal may be at the top of the European scene, but he is going to struggle against his top tier Korean opponents. As for the third spot it probably belongs to Solar. While sometimes overshadowed by more prominent Korean Zergs such as Dark and Rogue, Solar is a very strong player who won DreamHack Stockholm in 2015, and narrowly lost out to Dark in the grand finals of the 2016 Starleague Season 2. Solar also had deep runs at Home Story Cup XVI and in Season 1 of the 2017 StarLeague Premier.
Best bet: Back Innovation to win at +150 with BetOnline
Group C
Impact, Rogue, Nerchio, Serral, Zest, Neeb
This will be a fun bracket, with the highest foreigner count of all the groups. Zest has been in great form lately and along with the reigning world champion, Rogue, can be expected to make it to the round of twelve. As for the third spot you can expect to see either Neeb or Serral survive. Neeb had a very strong 2017, winning three WCS titles, and is widely considered to be one the absolute strongest foreigners in the game. Serral on the other hand has been training hard in Korea, recently won WCS Leipzig over Showtime and came second at WCS Jönköping. So while Serral's 2017 may have been a little bit lackluster, he is already off to an incredible start in 2018 and it is clear that all of his practice is paying off. Serral has been at the top of the Korean ladder for a long time and is definitely putting in the hours lately.
Best bet: Back Rogue to win at +190 with BetOnline
Group D
Elazer, Classic, sOs, Trap, HeroMarine, Ryung
Two time world champion sOs is definitely the most likely to player to make it to the round of twelve. One of the most entertaining figures in StarCraft II, sOs has more builds than Gumiho, and is an absolute master of counter-intelligence and misdirection. sOs is a two time world champion, and any time he is still alive in a tournament he is a threat to win it. Classic has also been looking for very strong as of late, he has made it to the round of eight in the present GSL and came third in the 2017 SSL Premier Season 2, as well as having a deep run in the 2017 GSL Season 2. Along with Ryung, Classic is also a favourite to survive this group.
Best bet: Back sOs to win at +162 with BetOnline
Also read: