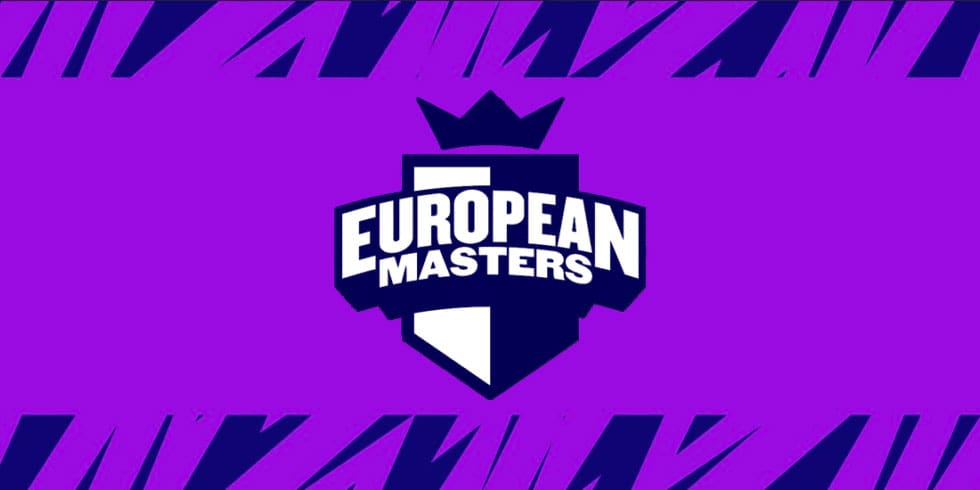 by in
Esportbet returns with another set of League of Legends betting tips for Friday's European Masters bouts. Here are the best bets and top odds for Misfits Premier vs AGO Rogue, G2 Arctic vs ŠAIM SE SuppUp, and Illuminar Gaming vs mousesports.
---
MISFITS PREMIER vs AGO ROGUE LoL BETTING & MATCH DETAILS

LoL Betting Odds:
Misfits -208.33 at BetOnline | AGO +150 at BetOnline
When:
April 16, 2021 at 18:30 CEST
Watch Live:
Lolesports, Twitch

Stylistically these teams are very similar, as they both boast a fairly high average kill count and like to prioritise early drakes – each averaging over two per game. They're both also relatively strong in the early-game, but it's AGO Rogue who are more efficient in snowballing their leads into the mid/late-game.
Like AGO Rogue, Misfits Premier rely on their mid laner and ADC to do most of the heavy lifting. Since both of their key players are some of the best in their respective role, this match should prove to be a proper quality check for both sides. Misfits look slightly stronger since they field three players with previous LoL European Championship (LEC) experience, but we can't ignore AGO Rogue's ability to develop world-class talent.
AGO seem a bit overpriced in the head-to-head market, especially with the way they've been playing of late. Although they have lost a few key players during the offseason, the Rogue academy side still has the tools to defeat anyone and defend its European Masters title.
---
G2 ARCTIC vs ŠAIM SE SUPPUP LoL BETTING & MATCH DETAILS

LoL Betting Odds:
G2 -222.22 at BetOnline | SSU +161 at BetOnline
When:
April 16, 2021 at 19:30 CEST
Watch Live:
Lolesports, Twitch

Comparing teams from different regions is a difficult task since it is not fair to value equally each side's results in their respective domestic competitions. Statistically, ŠAIM SE SuppUp are the more efficient team in almost all metrics, and by a large margin, but they're one of the weakest teams at the tournament in terms of individual talent.
SSU are very aggressive in the early-game with the highest first-X rates for six out of seven objectives: Turret (85.1%), Rift Herald (76.1%), Dragon (66.6%), Dragon Soul (87.50%), Baron (78.95%), and Elder Drake (100%). They are also extremely effective in gaining pre-15 gold leads (80.95%), which increase four-fold by the 20-minute mark.
With those stats, SSU should prove to be a tough stylistic opponent for G2 Arctic, who aren't very efficient in gaining gold advantages; however, that's where the individual quality tips the scale. We don't expect SSU to win, but there is good value in the first blood market.
SSU claim first blood in 61.8% of their games, whereas G2 manage the same in only 37.93% of their bouts. G2 might have the stronger squad, but that won't save them from SSU's early aggression.
First blood – Saim Se SuppUp
---
ILLUMINAR GAMING vs MOUSESPORTS LoL BETTING & MATCH DETAILS

LoL Betting Odds:
Illuminar -222.22 at BetOnline | mouz +161 at BetOnline
When:
April 16, 2021 at 20:30 CEST
Watch Live:
Lolesports, Twitch

Mousesports are the strongest team of Group C, whereas Illuminar Gaming are not even expected to finish inside the top two. The gap between these two sides is clear as mouz field some of the best players in the tournament, including Adam "LIDER" Ilyasov, who is widely regarded as one of the best European mid laners that have yet to get their chance in the LEC.
What makes this match very one-sided is not only the quality gap, but also Illuminar's weak early game. While mousesports average the highest [email protected] (+929.54) and [email protected] (+1685.46) numbers in Group C, Illuminar's marks (-36.78 [email protected], +381.42 [email protected]) are some of the lowest.
Illuminar have done well enough to secure their spot at the European Masters, but they're clearly not cut out to challenge mousesports. Look for mousesports to cover the kill line with ease.