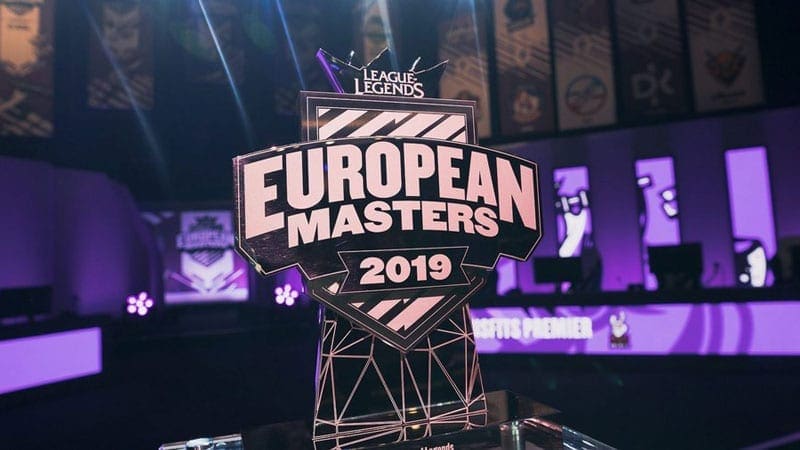 by in
The group stage of European Masters Summer came to a close this Thursday, September 19, revealing the eight qualified teams that will test their strength in the playoffs, which will be played over the next nine days, ending on Sunday, September 29 with the grand finals at ESL Arena in Katowice.
Eight teams that survived the gruelling four days of EU Masters summer group stage are: mousesports, Rogue Esports Club, BIG, devils.one, Vodafone Giants, Excel UK, Fnatic Rising and Team-LDLC.
All of the qualified teams have already been seeded into the playoffs, where they will compete against each in a single-elimination bracket, best-of-three (Bo3) series in the quarterfinals and in best-of-five (Bo5) series in semi-finals as well as in the grand finals.
Pairs for the quarter-finals are as follows:
Saturday, September 21
mousesports v Excel UK
Rogue Esports Club v Vodafone Giants
Sunday, September 22
BIG v Team-LDLC
devils.one v Fnatic Rising
In this article, we will look over day one fixtures of the playoffs, featuring mousesports v Excel UK and Rogue Esports Club v Vodafone Giants.
mousesports v Excel UK
Mousesports (1.57) came from the group stage as the champions of Group A, which should not come off as a surprise to anyone. Mouz were considered the favourites to win their group, which they did after defeating REC in an exciting fixture that took place on the last day of the group stage.
While without a doubt the strongest team from group A, mousesports also did not fail to entertain the crowd with more innovative and exciting picks, that were anything but "traditional".
Excel UK (2.25) enter this fixture as underdogs, which considering the overall quality of the two sides is a fair assessment. That being said Excel UK looked very strong in the play-ins and even in the group stage, where they have shown hunger to win and desire to push deep into the tournament.
Excel UK walked away from the play-ins with a perfect 6-0 score, to which they added a solid 2-1 record in the group stage. They might not be the favourites to win EU Masters, but they are at the same time a team that we should keep an eye on.
mousesports v Excel UK Tips & Predictions
Expect Excel UK to push mouz to their limits and take the series to three games.
Prediction: Over 2.5
Odds: 2.00
Rogue Esports Club v Vodafone Giants
Rogue Esport Club (2.75), finished their group stage campaign as runners up in group A, which earned them a ticket for the playoffs. That being said, it was not all smooth sailing for them.
Despite entering the group stage as one of the two favourites to claim the top spots, Rogue Esports Club had to work overtime to defeat Campus Party Sparks and For The Win Esports, who came extremely close to defeating RNC. Nonetheless, RNC pushed through and now deservingly sit among the final eight.
Vodafone Giants (1.40) finished as the champions of Group C, where they rose above Excel UK, WLGaming Esports and Godsent.
Overall, we liked what we saw from the Spanish team, who looked very organized, composed and much better prepared for their fixtures compared to their opponents.
Vodafone Giants enter this fixture as heavy favourites, which is a fair assessment. That being said, the current meta, or shall we say, the current way the teams in EU play the game, makes matches highly unpredictable. Unusual picks and unordinary strategies turn many fixtures into so-called "fiestas", which more times than not work in favour of the underdogs.
All things considered, Rogue Esports Club have the needed quality to stand up against Vodafone Giants, and due to the reasons stated above, we feel confident they can win at least one map, which is why we will settle for a +1.50 handicap bet on the Polish squad.
Rogue Esports Club v Vodafone Giants Tips & Predictions
Prediction: Rogue +1.50
Odds: 1.57