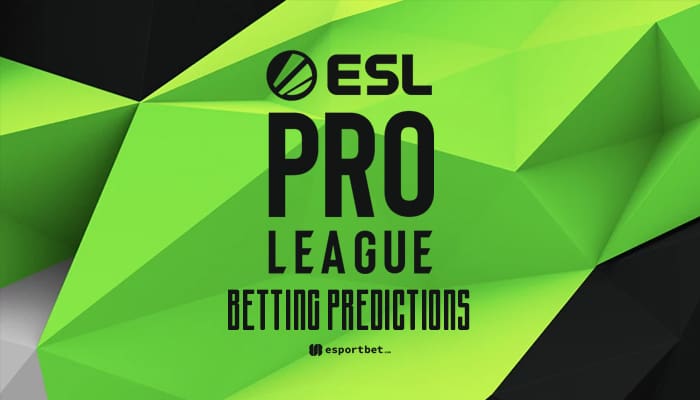 by in
With only a few days until we crown the ESL Pro League Season 17 champion, both semifinals will take place this Saturday. See eSportBet.com's free betting picks for the first semifinal match between Cloud9 and ENCE, with the winner advancing to the grand final on Sunday.
---
CLOUD9 vs ENCE CS:GO BETTING & MATCH DETAILS

Best Odds:
C9 -277.78 at BetOnline | ENCE +200 at BetOnline
When:
March 25, 2023 | 15:30 CET
Watch Live:
Twitch (https://www.twitch.tv/esl_csgo)
Cloud9 will face ENCE in the first semifinal of ESL Pro League Season 17. Both teams won their quarterfinals 2-1, winning the second and third maps after losing the first map of the series. Both organisations will be desperate for another tournament win, as their most recent S-Tier tournament victories occurred in May and June of 2022, respectively.
Cloud9, the favourite for this match and the current no.10 in the ESL CS:GO world rankings, are on an eight-match winning streak after winning the RES Eastern European Masters Spring event and their first four series at ESL Pro League 17. Cloud9 are one of the hottest teams in the world right now, and they are unquestionably one of the favourites to win the ESL Pro League trophy, alongside Heroic.
C9 defeated Evil Geniuses, G2 Esports, and Outsiders to win Group A and advance directly to the quarterfinals, where they faced MOUZ. C9 lost the first map (Inferno) 10-16 in that series, but with Sergey "Ax1Le" Rykhtorov carrying the team on his back, they won the second and third maps (Vertigo, Mirage) 16-11 and 16-10 to take the match 2-1. Ax1Le set the server record for kills (69), kill/death differential (+14), average damage per round (99.7 ADR), and overall rating (1.32). With the help of Dmitry "sh1ro" Sokolov, who is second in the overall player ratings in ESL Pro League 17, Cloud9 will be very difficult to beat in this series.
ENCE are on a giant killing streak, having defeated world no.1 G2 Esports in the second round of the playoffs before defeating world no.6 Team Vitality in the quarterfinals last match. ENCE's previous series against Team Vitality followed a similar pattern to Cloud9's, with Vitality winning the first map (Nuke) 14-16 before ENCE came back and won maps two and three (Overpass, Vertigo) 16-11 and 16-14.
Guy "NertZ" Iluz, ENCE's newest member, has been their best player at ESL Pro League 17, averaging a rating of 1.19 and a kill/death differential of +40 for the entire event. Along with NertZ, the two top-rated players for ENCE in the past six months, Pawet "dycha" Dycha and Alvaro "SunPayus" Garcia, have continued their strong run of form.
Both Cloud9 and ENCE come into this series in great form, and we look set for a cracking three-map series – so we will be taking the overs in the total maps market with BetOnline.