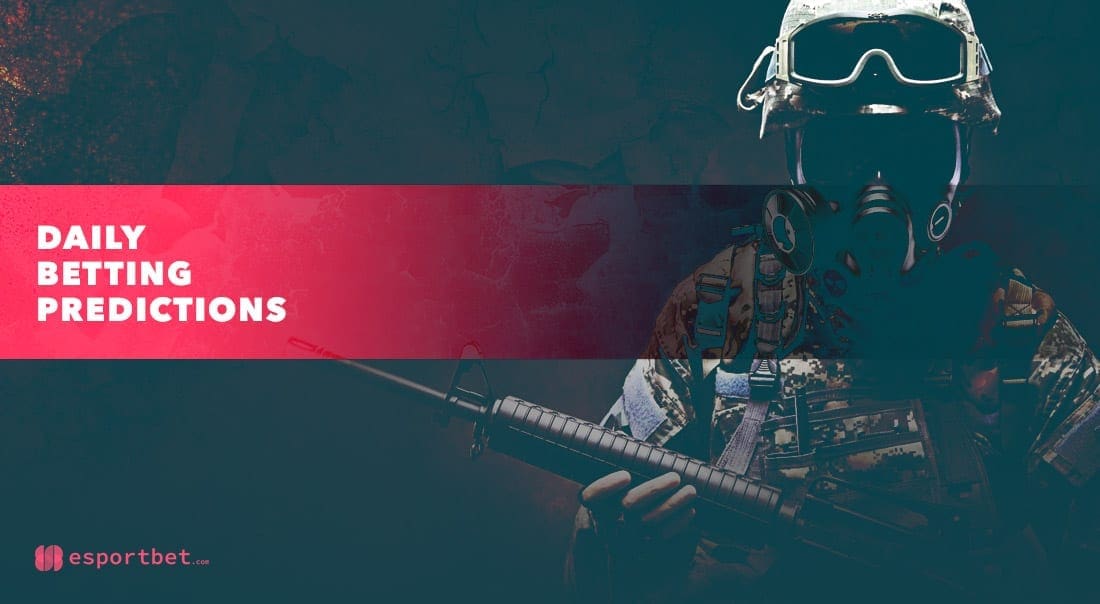 by in
ESB's free Counter-Strike: Global Offensive betting predictions for Tuesday, October 11, focus on a pair of Elisa Invitational Fall 2022 matches. Check out our picks for ECSTATIC vs EYEBALLERS and ex-Finest vs Sprout, with the best CS:GO betting odds courtesy of BetOnline.
---
ECSTATIC vs EYEBALLERS CS:GO BETTING & MATCH DETAILS

Best Odds:
ECSTATIC -188.68 at BetOnline | EYEBALLERS +137 at BetOnline
When:
October 11, 2022 | 11:00 CEST
Watch Live:
Twitch (https://www.twitch.tv/elisaesports)
ECSTATIC and EYEBALLERS enter the fourth round of Elisa Invitational Fall 2022 with just one win to their names against Sashi Esports (2-1) and Hotspurs (2-1), respectively. And even though both teams still have a chance to make the playoffs, their recent performances have been largely underwhelming.
Besides their victory against Sashi, ECSTATIC have lost against Into the Breach (1-2) and SAW (0-2) and enter this bout with four consecutive defeats. That streak includes three losses at IEM Road to Rio European RMR A earlier this month, when they had to admit defeat to G2 Esports (0-2), B8 (16-19), and forZe (0-2).
EYEBALLERS' record (3-2) looks better, but their three wins came against lesser opponents during the Svenska Elitserien Fall 2022 Regular Season, where they won against 00 Prospects (16-7), Lilmix (19-16), and MARSK (16-8). Moreover, EYEBALLERS have won nine of their last 15 outings, but even those victories came against weaker squads.
As evident from their recent showings, ECSTATIC and EYEBALLERS are not in a good spot, and while you could defend ECSTATIC as a stronger team, mainly due to their victory against ENCE (2-0) at the end of September, their overall record is just as bad as that of EYEBALLERS. This is a 50/50 match, so we have to side with EYEBALLERS at outsider odds.
---
EX-FINEST vs SPROUT CS:GO BETTING & MATCH DETAILS

Best Odds:
ex-Finest +185 at BetOnline | Sprout -250 at BetOnline
When:
October 11, 2022 | 14:00 CEST
Watch Live:
Twitch (https://www.twitch.tv/elisaesports)
Due to financial problems, Team Finest had to disband their CS:GO and Valorant divisions last week, leaving Aleksander "hades" Miskiewicz and his crew in an uncertain spot. But perhaps getting cut from Finest will help the international roster step up as they look to make a name for themselves and get picked up by another organisation.
But Team Finest haven't achieved much this season, so it's hard to expect them to produce anything spectacular. Notably, they've lost seven of their last ten outings, while their only wins came against Esports Club Kyiv (2-0), Illuinar Gaming (2-0), and Into the Breach (2-0).
On the other side, Sprout are 4-6 over the same stretch, which might look bad, but they had to play against significantly stronger opponents during IEM Road to Rio European RMR A last week. And yet, Sprout ended the RMR with a phenomenal 3-1 record, beating forZe (19-17), Team Spirit (16-12), and B8 (2-1). Their only loss came against the defending Major champions, FaZe Clan (1-2).
It's clear that Sprout are a class above ex-Finest and shouldn't afford to lose this bout. But Sprout might feel fatigued after a rough schedule, and they likely won't care too much about Elisa Invitational now that they've made the Major.
Sprout should win, but we expect them to put in a bit less effort, which should help ex-Finest win at least one map.
---